I LOVED the pool area at this resort. It was fairly large and had a ton of lounge chairs. We liked the pool bar and got to sample several of their specialty drinks!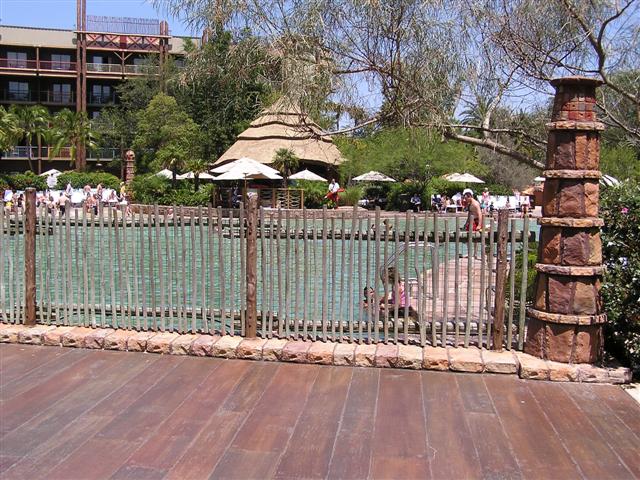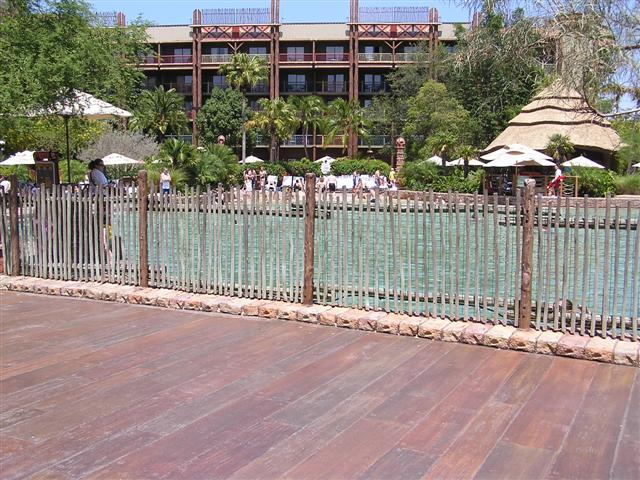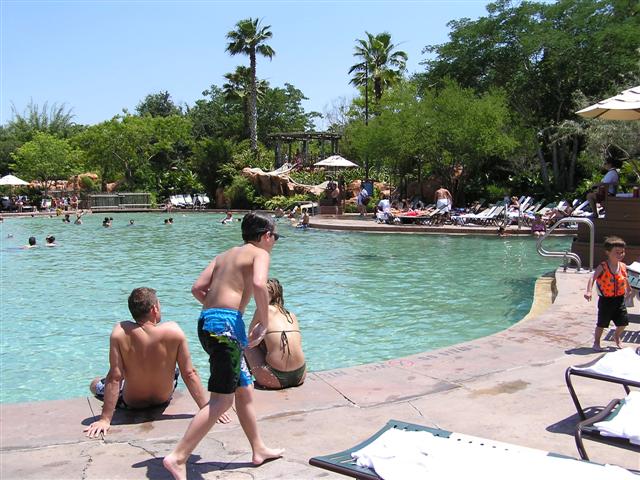 The slide: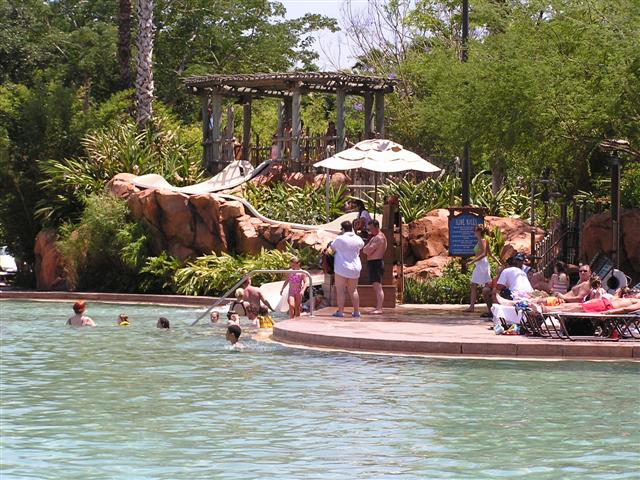 The pool bar: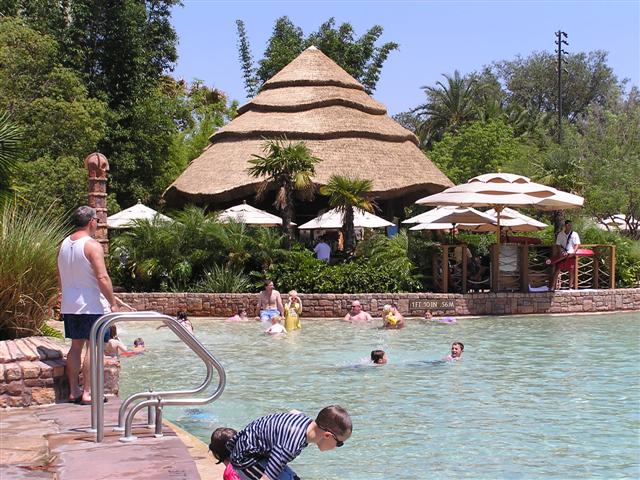 Zero depth entry: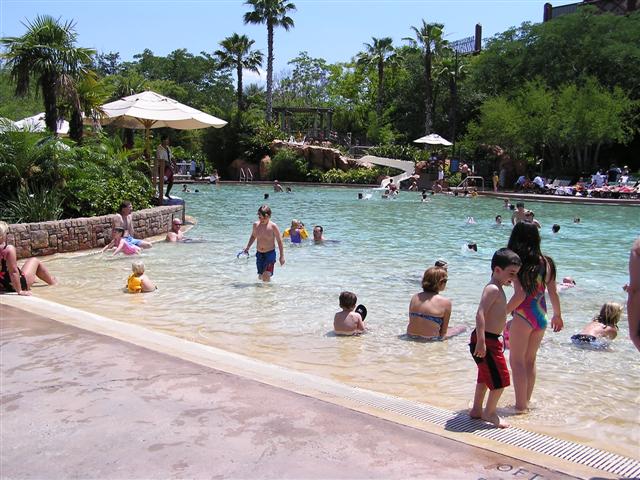 This picture was taken from the pool bar area, looking back to where our room was on the Giraffe Train section of the resort: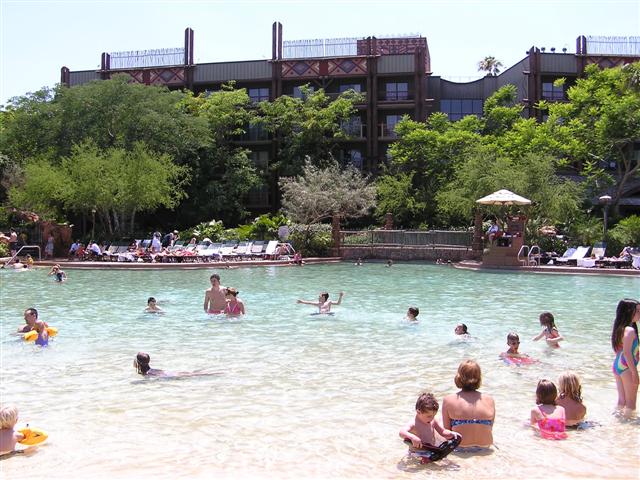 The pool bar menu of specialty drinks. They will also make up any drink that they have the recipe and ingredients for! Ask to see their recipe book!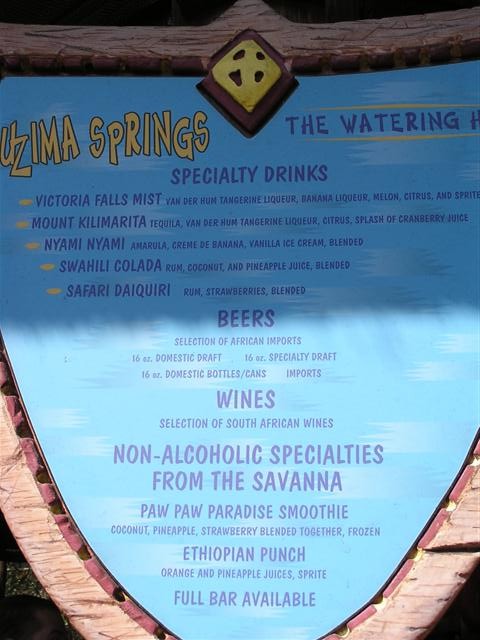 Below are the "Nyami Nyami" and the "Pretoria Punch", both were excellent!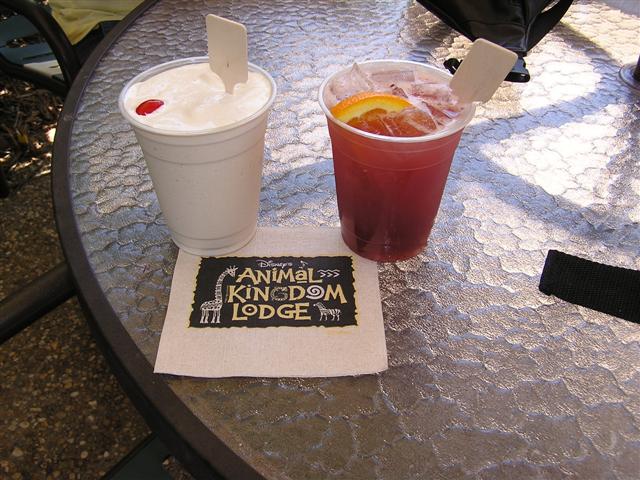 Another view of our room and balcony. Our balcony is on the right, and is the bottom-most balcony that you can see, mostly obscured from view by the trees. It looks like it's on the first floor but it's actually the second floor. You can't see the first floor room at all in this picture.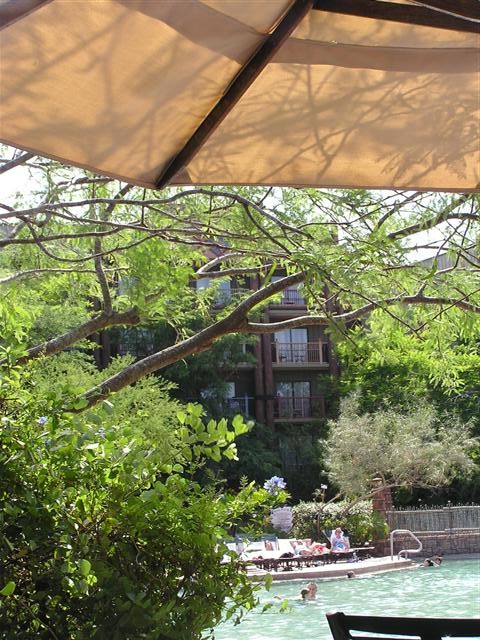 A close-up of our balcony!