Jiko
This is the view of Jiko, as seen from outside looking in across the stream.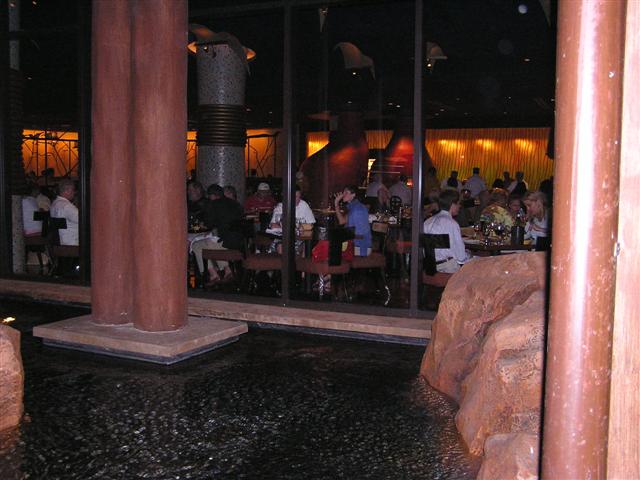 John and I, ready to enjoy a wonderful dinner!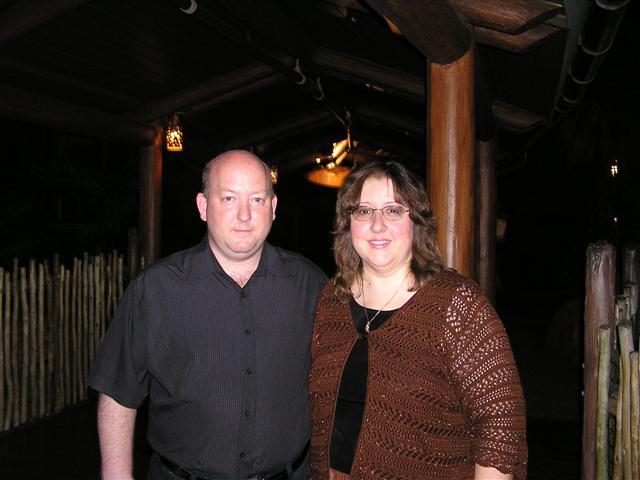 Our friend Leanne joined us for dinner.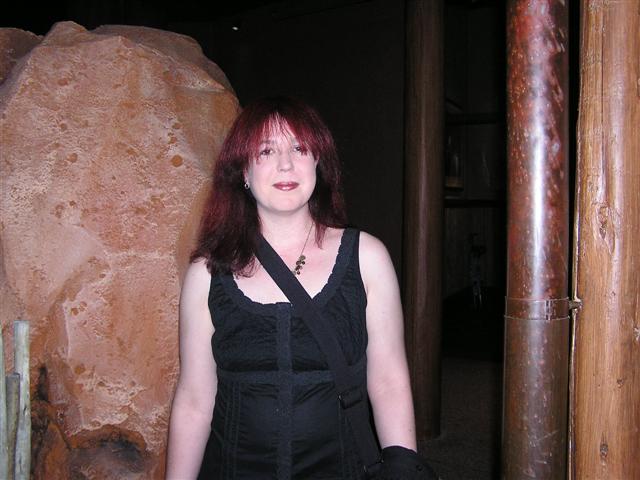 I have no idea why I took a picture of the napkin and silverware. LOL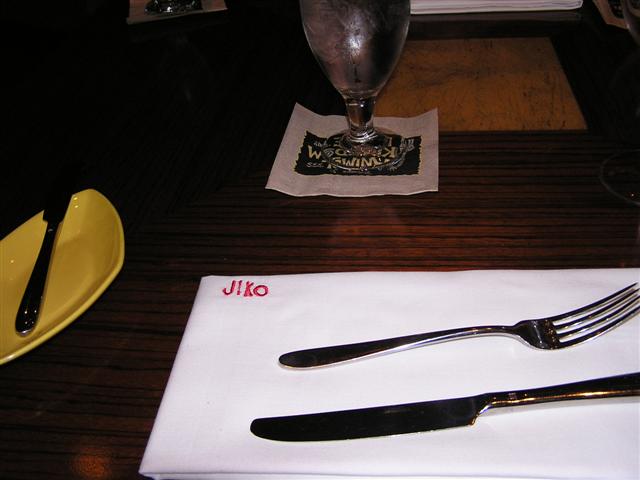 We were seated in a smaller dining room, which I understand is often reserved for private parties.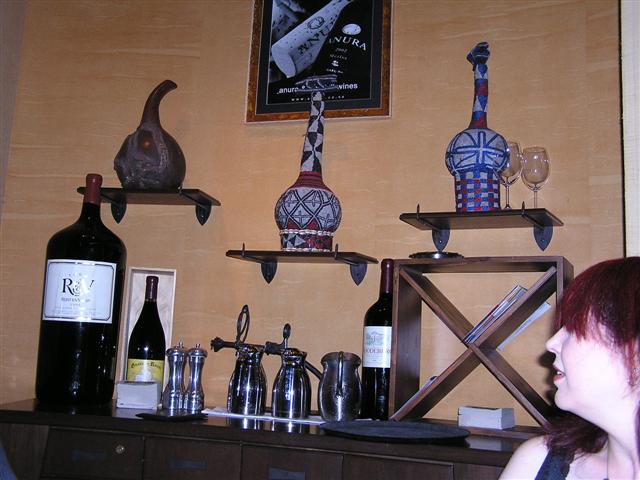 African wine... Mmmmm!!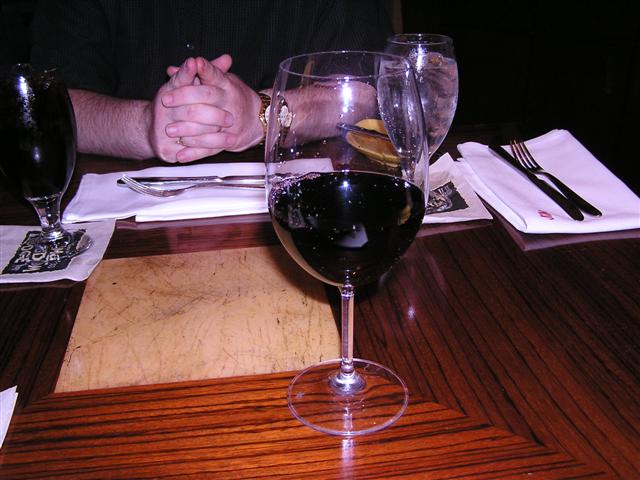 I'm so glad that I remembered to take a picture of the flatbread before it was all gone. I think this flatbread was the dining highlight of this entire trip. This was the Bacon-Arugula Tomato flatbread with Midnight moon goat cheese and a cilantro yogurt drizzle. I liked this so much that I'd make a special trip to AKL just to get this again!!!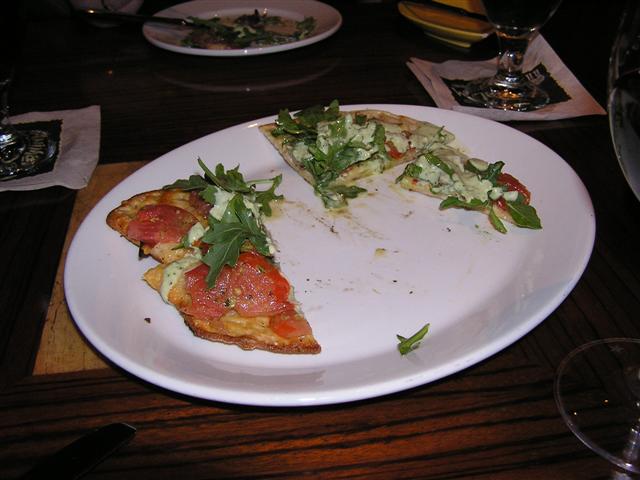 Cucumber, Tomato and Red Onion Salad - with organic arugula, cottage cheese and watermelon vinaigrette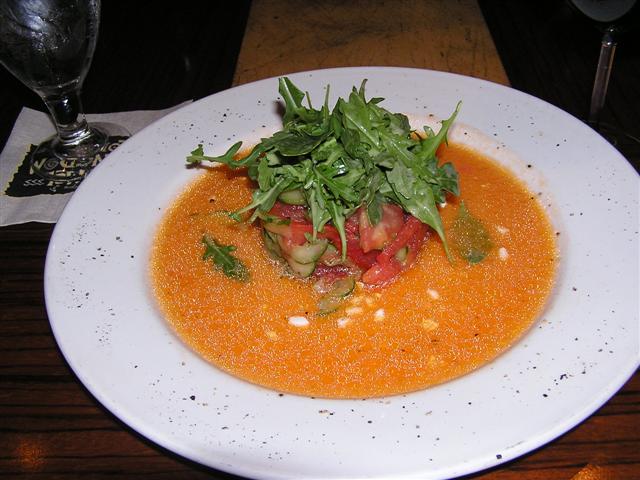 Bread and curry butter
Wood-Grilled Filet Mignon - with macaroni and cheese and red wine sauce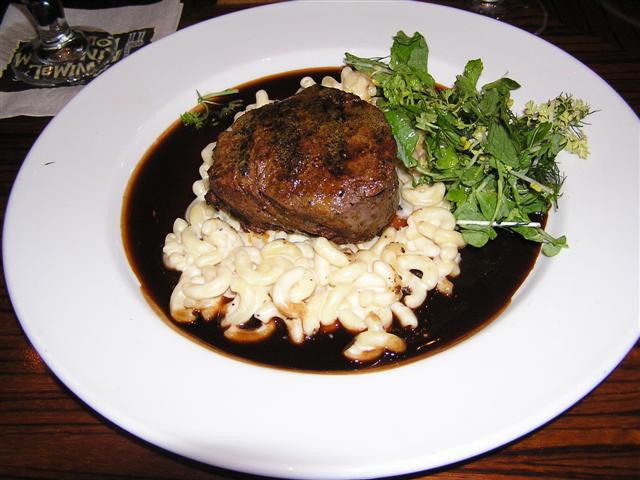 Jiko Sundae - three ice creams...vanilla, amarula and chocolate, caramel glazed banana, roasted peanuts, chocolate sauce, dark chocolate strips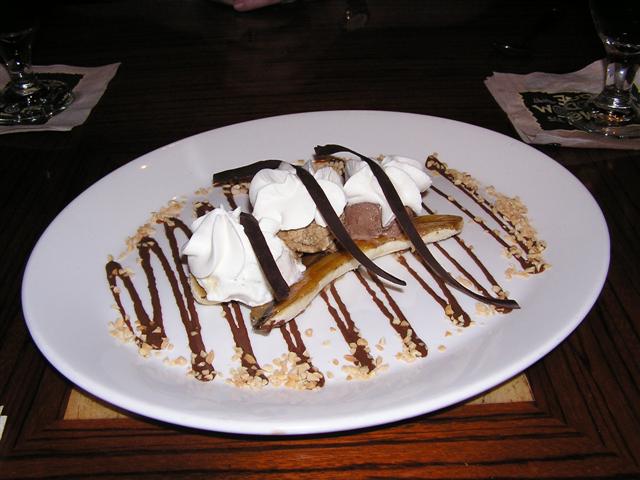 Pistachio crème brulee'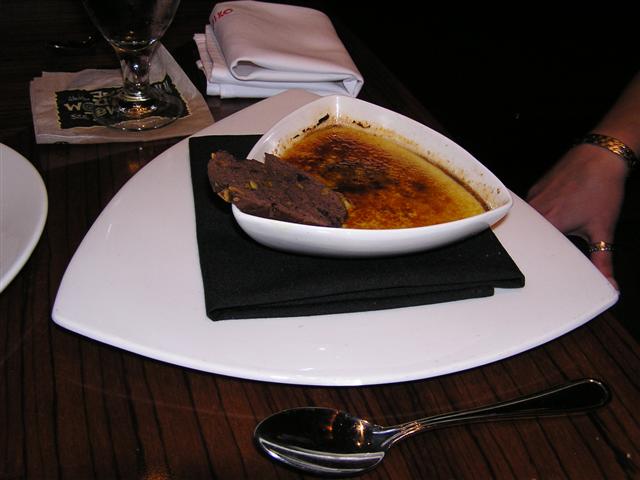 Boma - dinner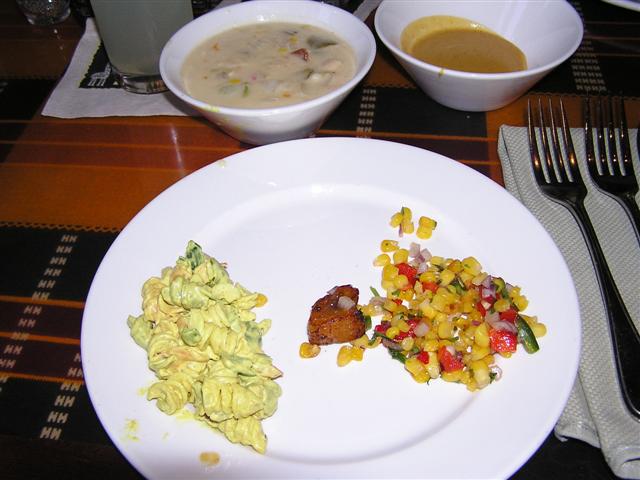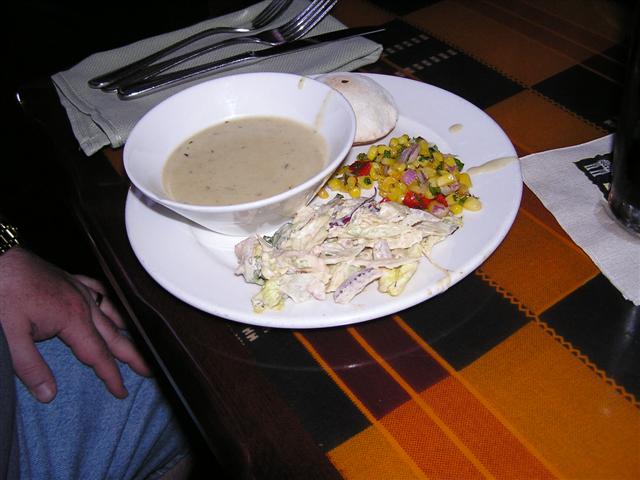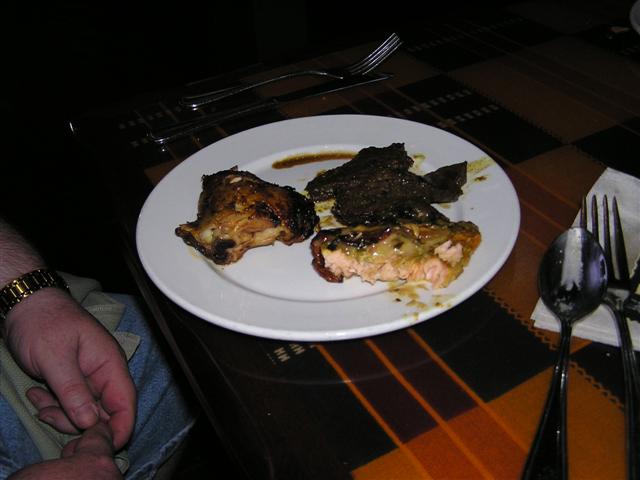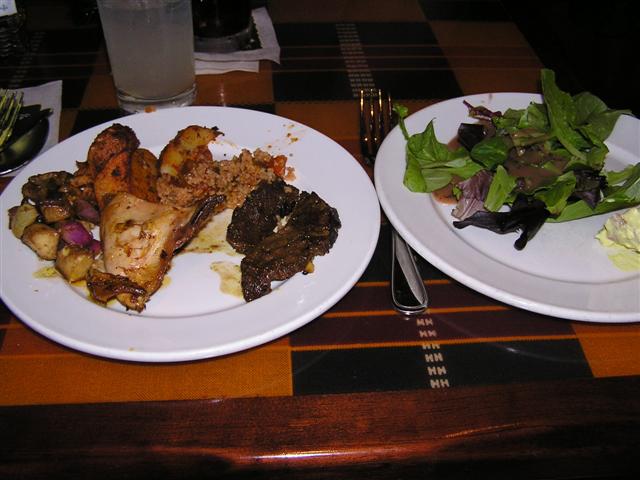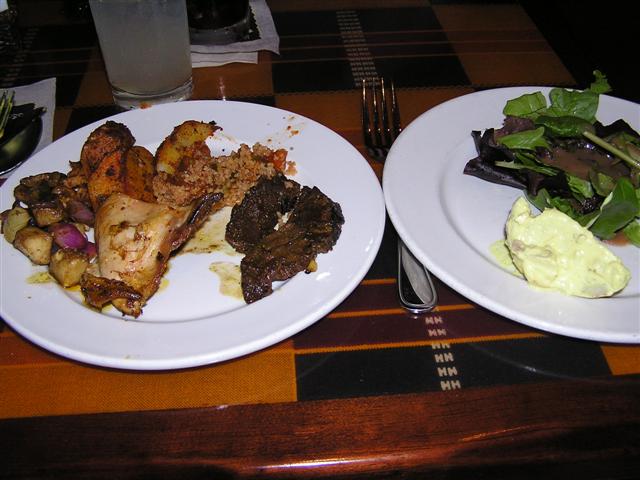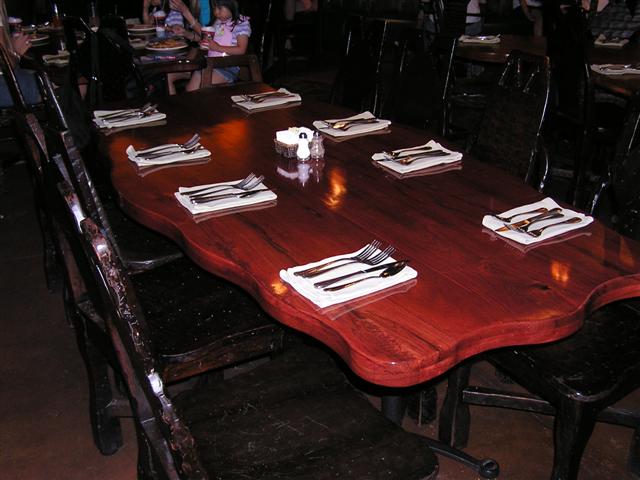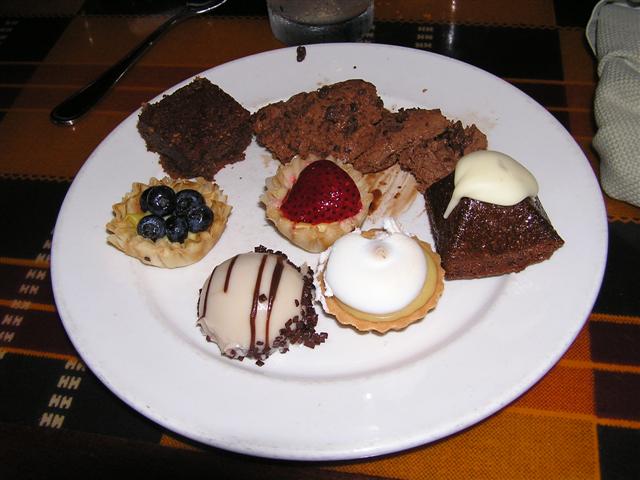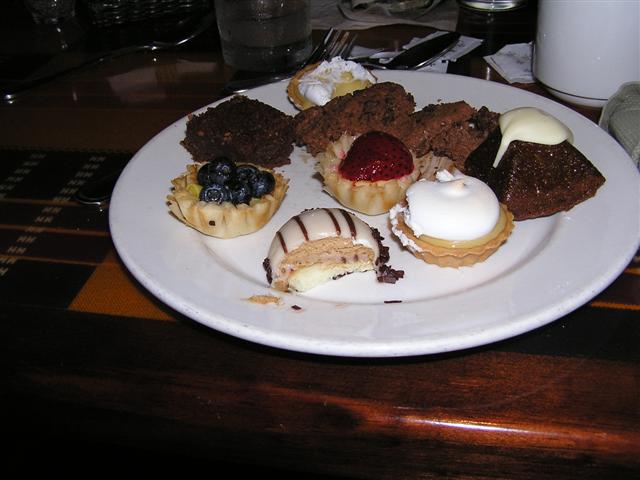 Boma - breakfast
I know that I took several pictures during breakfast, but I can only find 2 of them now :(
Here is a picture of "Frunch", which is a wonderful blend of fruit juices.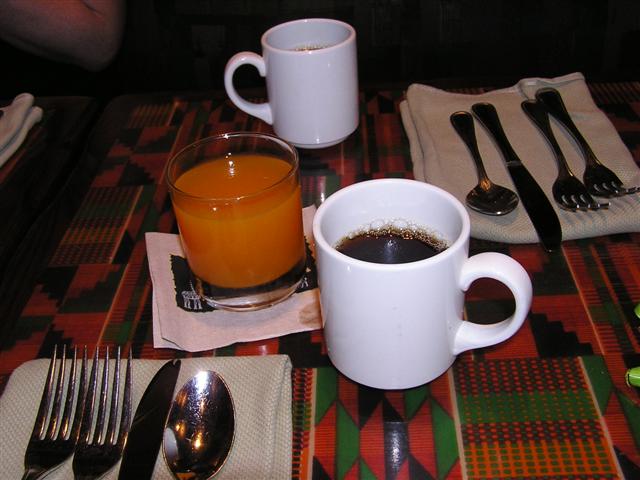 This picture shows another view of the dining area in Boma. The food is behind us, in the different "pods".