We were in a pool view room in the Giraffe Trail section of the resort. We LOVED this location; it was very convenient to the lobby and the pool area.
The rooms at AKL are very, very nice. Most rooms feature two queen beds. Some have a queen bed and a set of bunk beds, some rooms have only a king bed. You can request which bedding configuration you'd like when you make your reservations.
Welcome to pool view room #2018!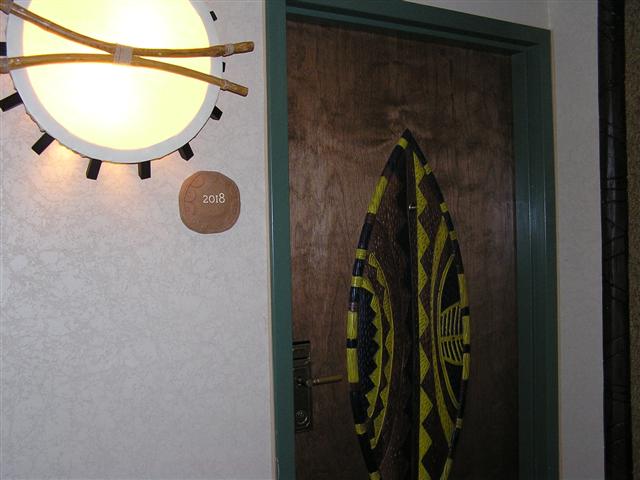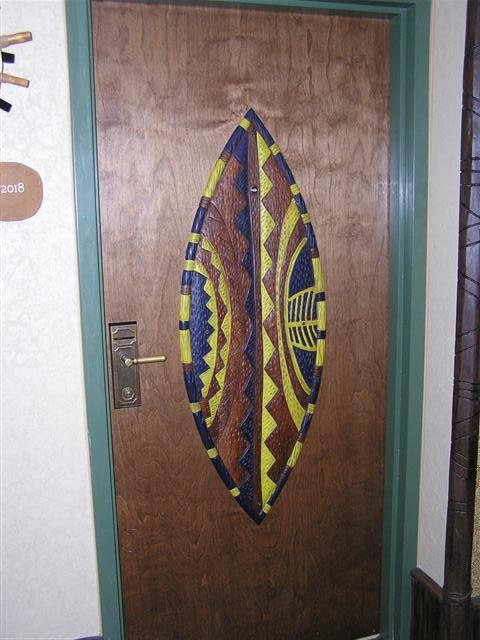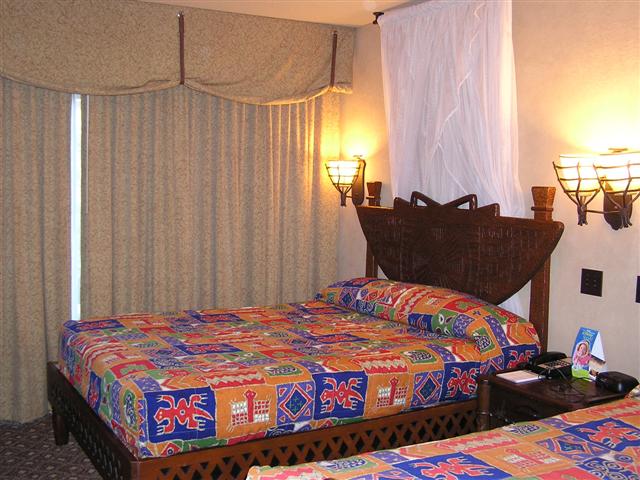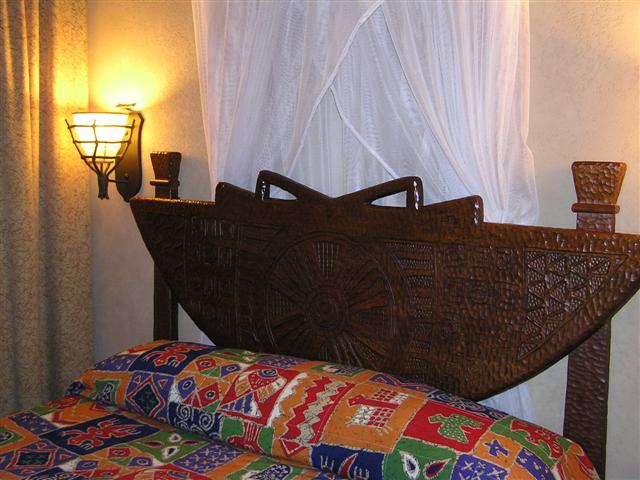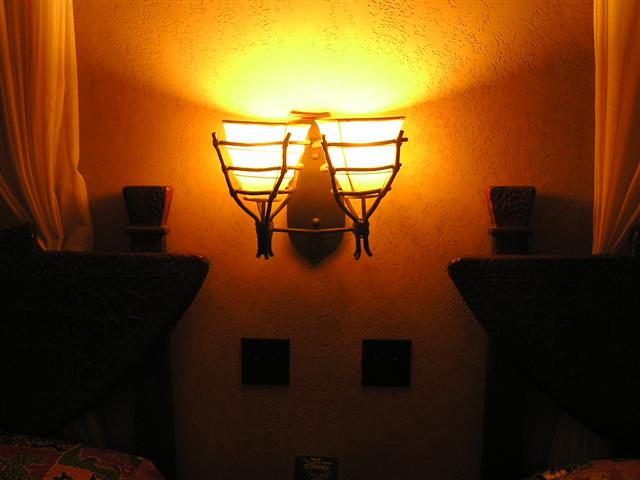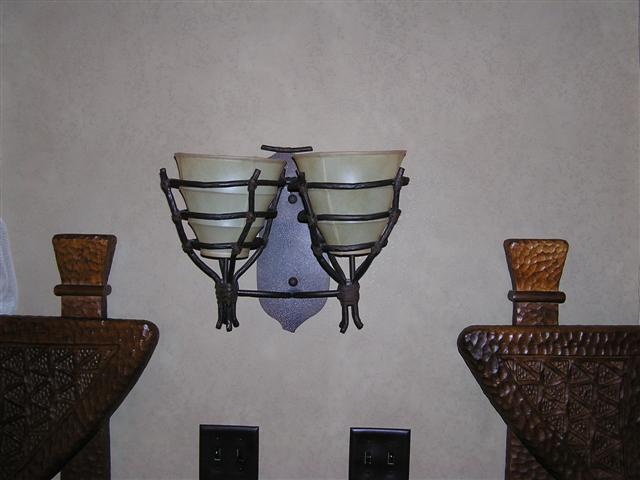 Artwork in the room, it's an illustration of an African proverb: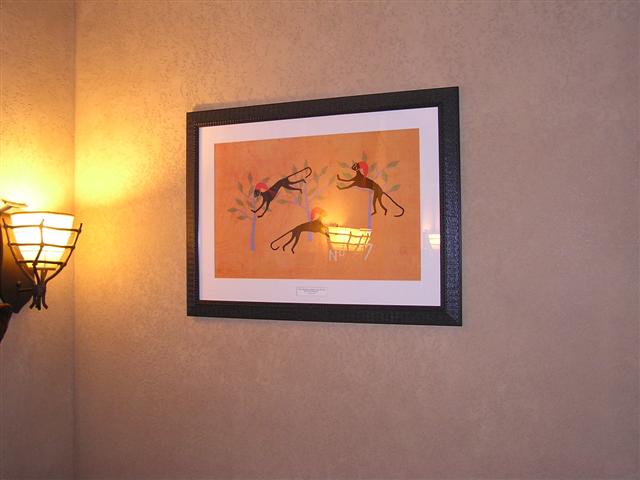 This cabinet contains the mini-fridge. I set it to the coldest temperature when we first got to the room and by the next day our bottles of spring water were ice cold! In fact, two bottles that we laid down on their sides in the bottom of the fridge were frozen solid.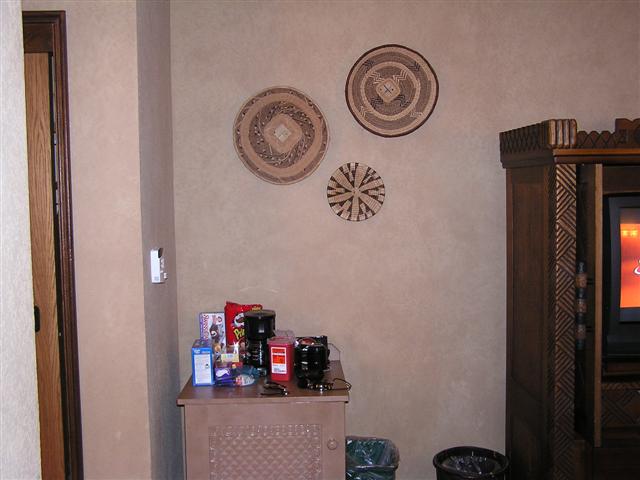 All of the woodwork in the room was hand carved and BEAUTIFUL!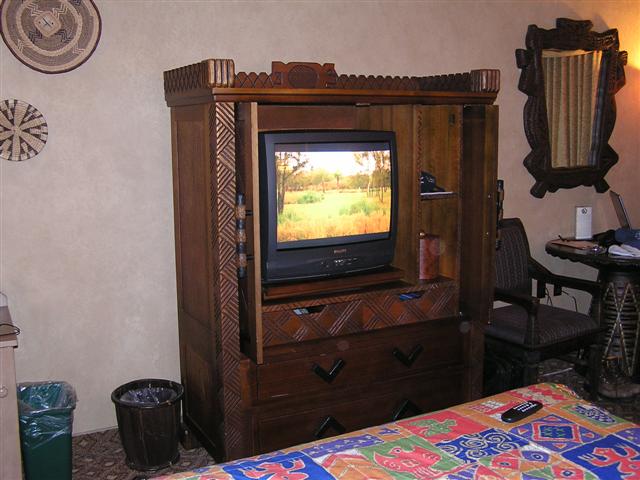 More African art work, and this chest of drawers which was near the door and had three VERY LARGE and very deep drawers.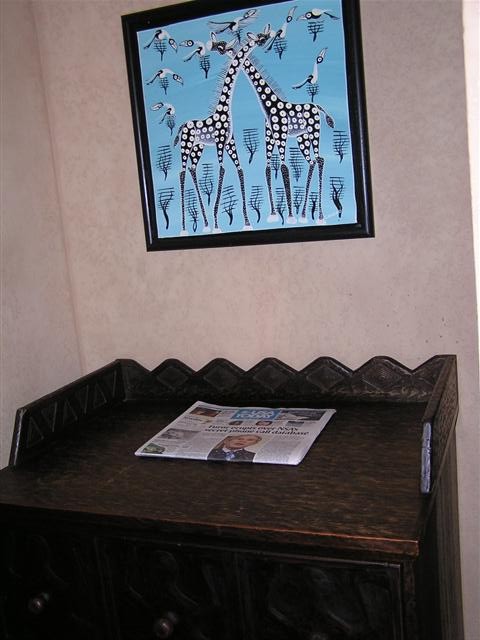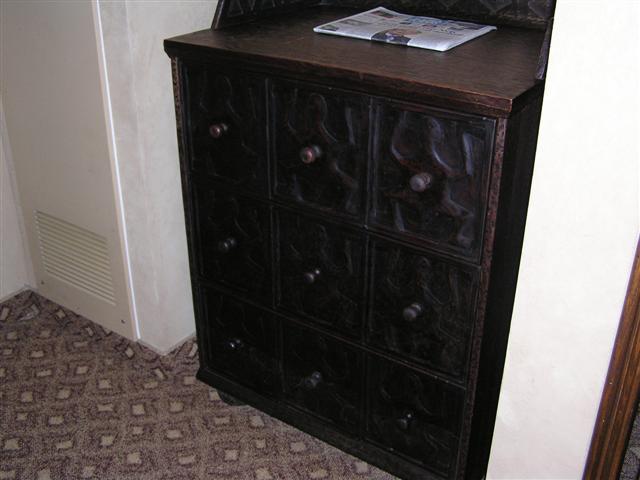 I liked the wall paper in the sink area. Here are two pictures; one taken using the flash, the next without the flash: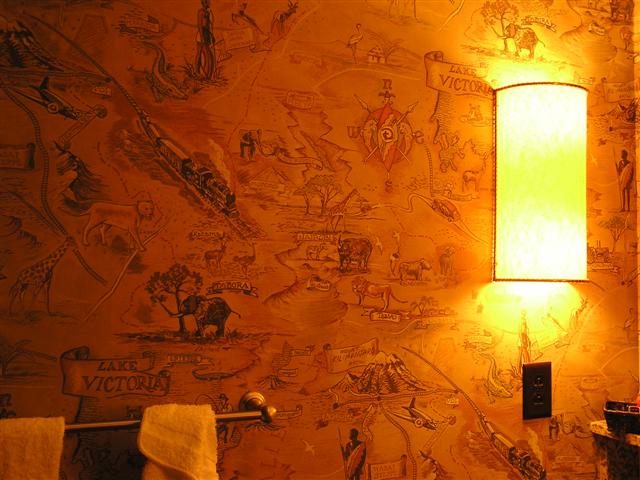 We requested turn down service from Housekeeping. Here are some pictures of what the beds looked like each night: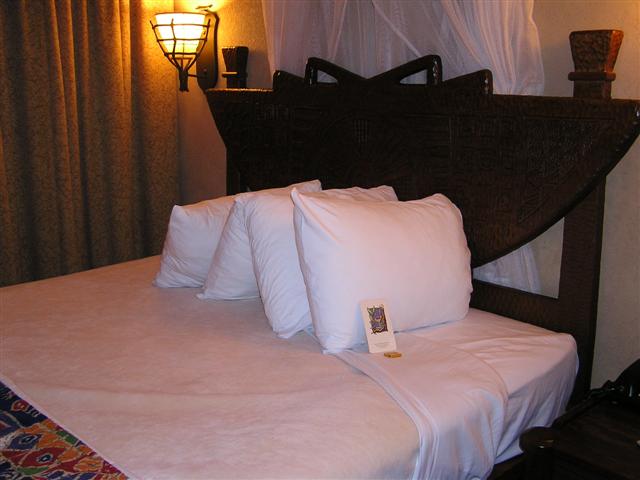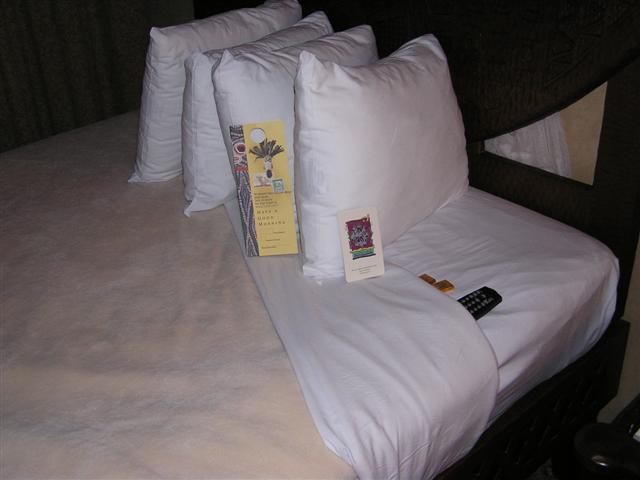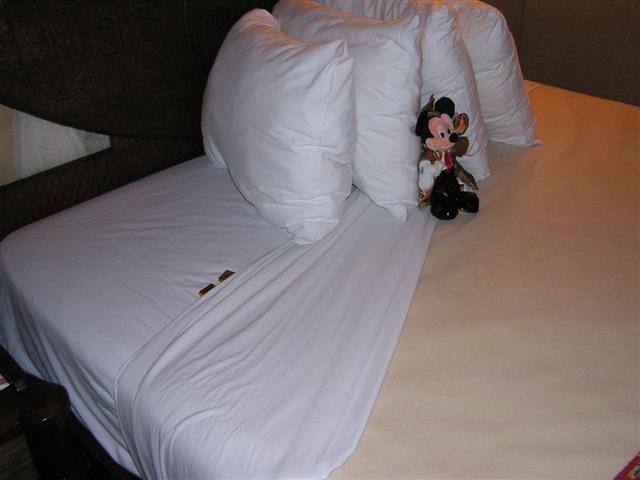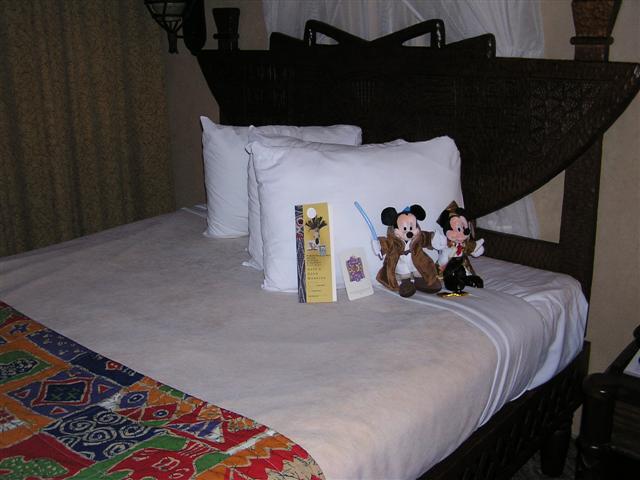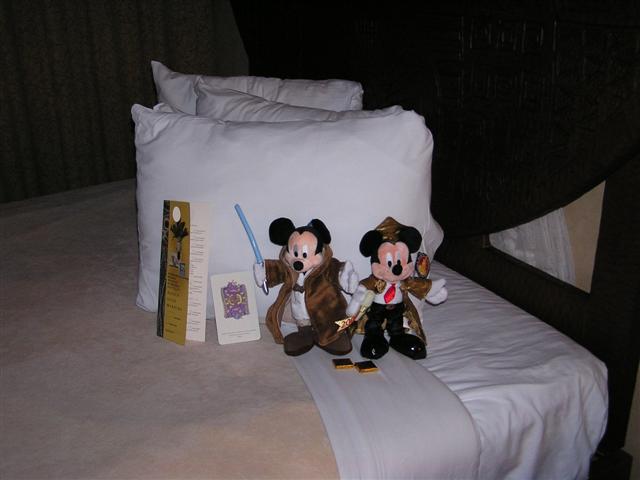 Here are pictures I took out on the balcony. We were on an end, so the left side of the balcony was open, and not a solid wall. Directly to our left was Jiko, and we could see the stream from our balcony. Directly below us was a path to the pool area.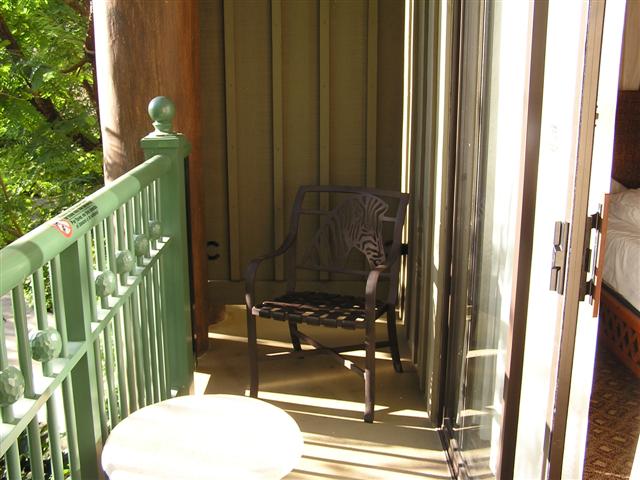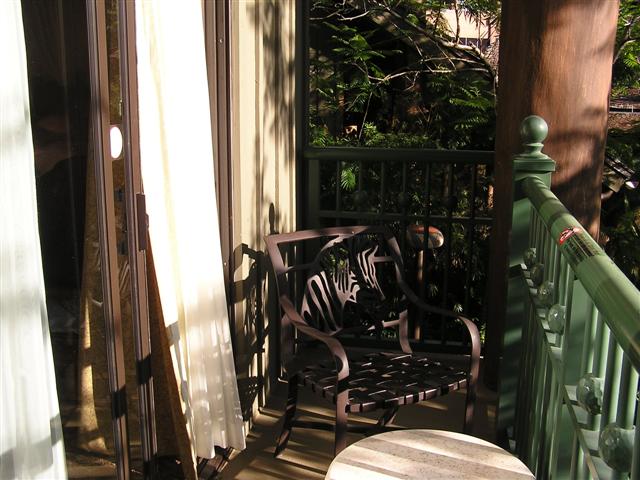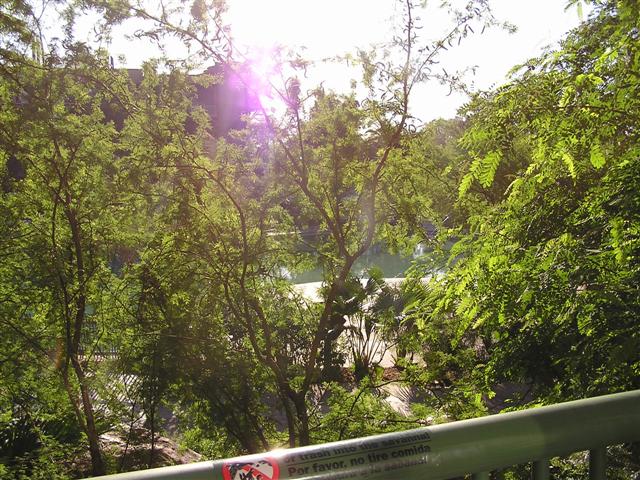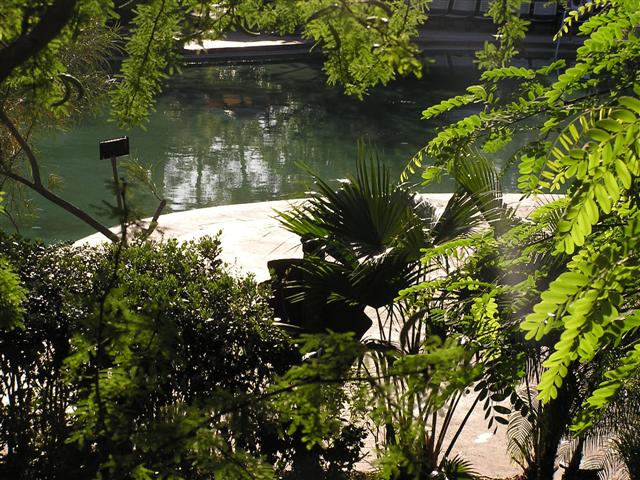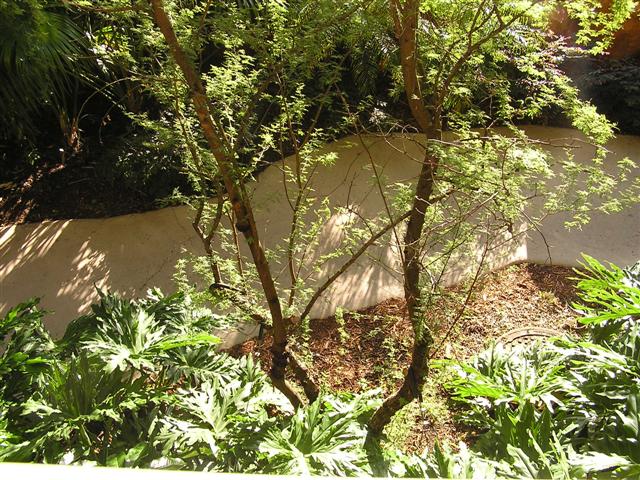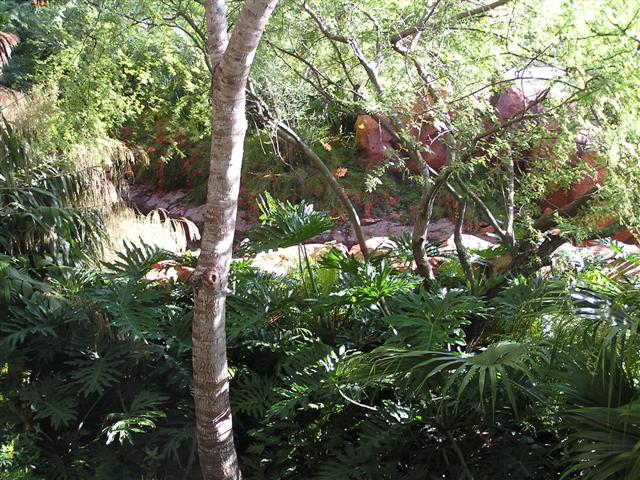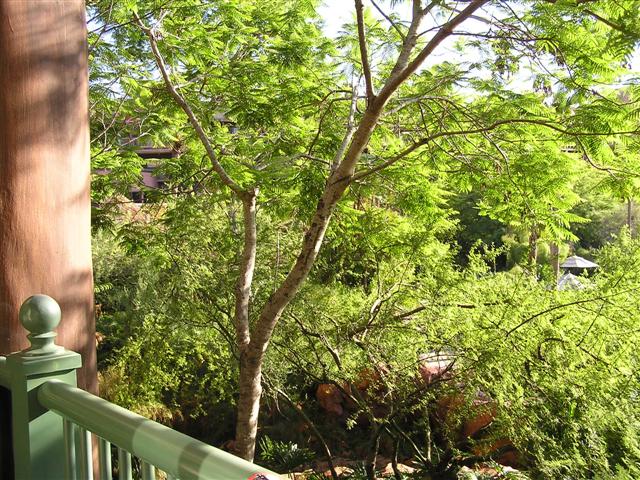 Looking up at our balcony from the path in front: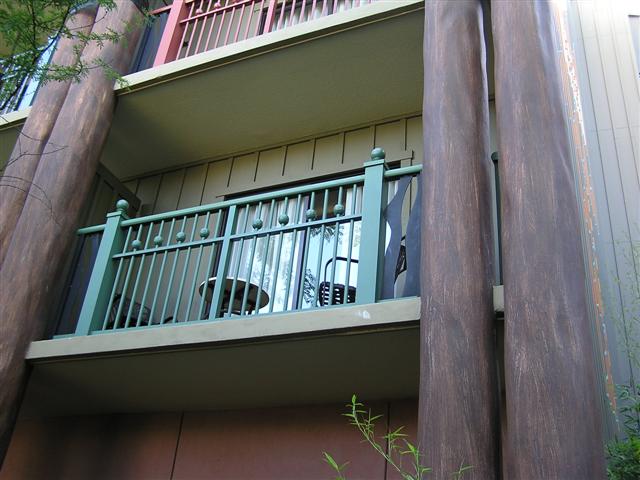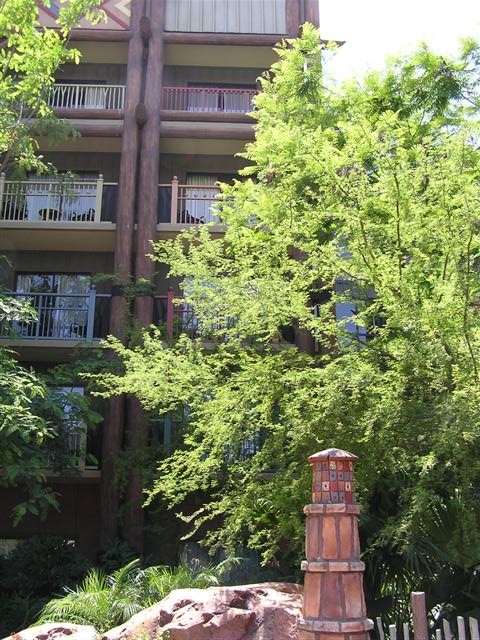 Night pictures, taken from the balcony: