On Nassau night the dinner theme was
"Pirates IN the Caribbean"
Our servers dragged us up to parade around the restaurant. And hey, like they say, while in Rome.. lol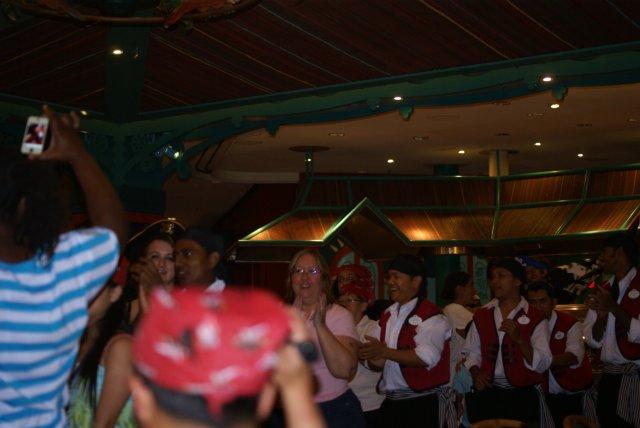 Robb, Chelsea, and I got into the action while John snapped pictures
In this pic is Meisa (asst server), Robb, Chelsea, me, and Aziz (server)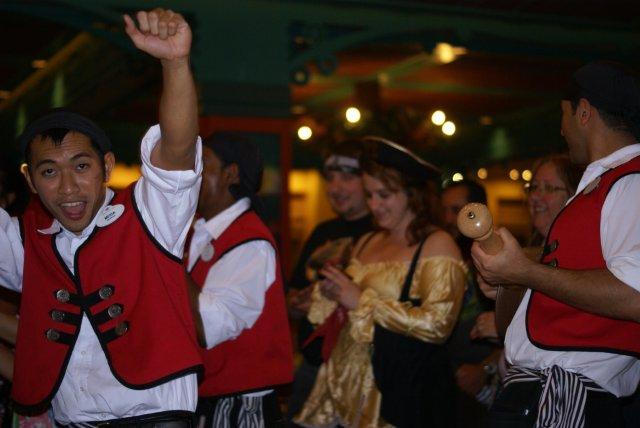 Mmm.... chocolate martini!!!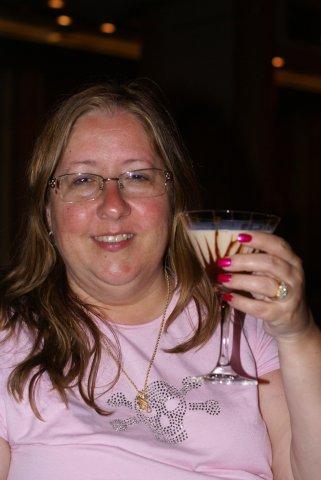 After dinner was the Pirate Deck Party
There's Pirate Mickey to save the day! Or rather, the night!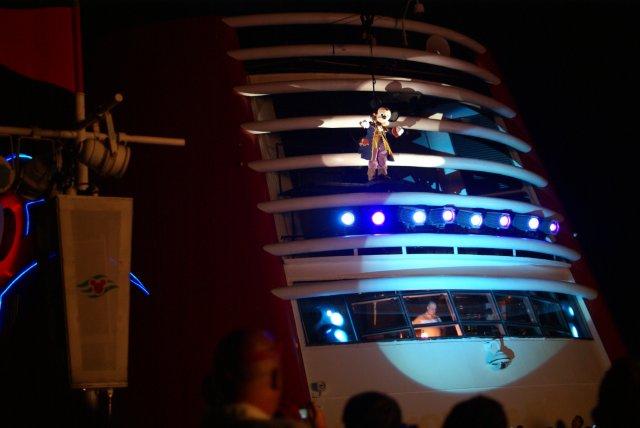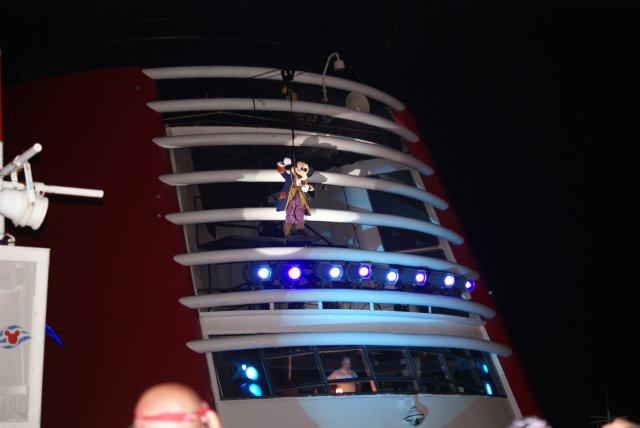 There he goes!!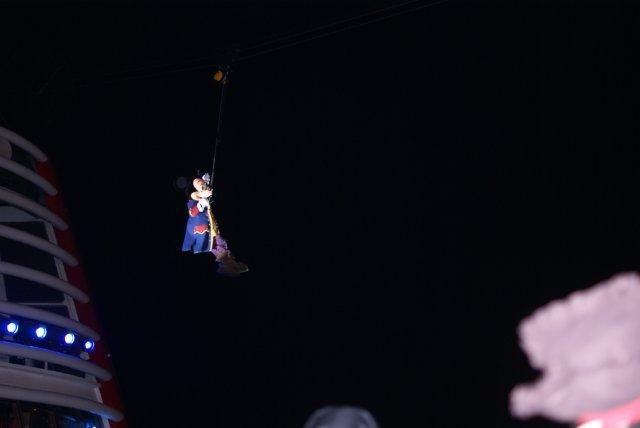 And the grand finale' of the party: fireworks in the sky!
Disney is the only cruise line that is permitted to shoot fireworks while at sea!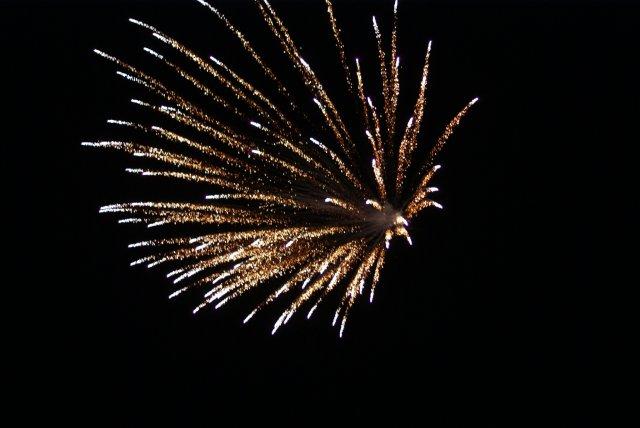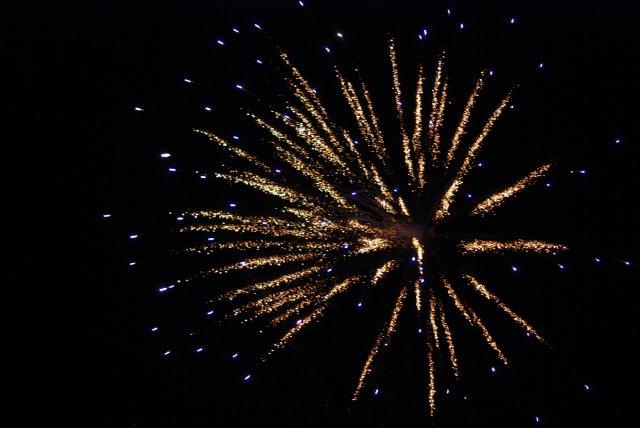 ~*~*~*~*~*~*~*~*~*~*~*~*~*~*~*~*~*~*~*~*~*~*~*~*~*~*~*~*~*~*~*~*~*~*~*~