This page is currently under construction!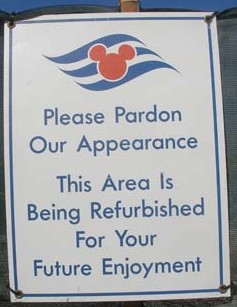 Various pictures taken in Parrot Cay, Animator's Palate, and Lumiere's
Plus Character Breakfast, and debarkation day
These next few pictures are from the Show menu at Animator's Palate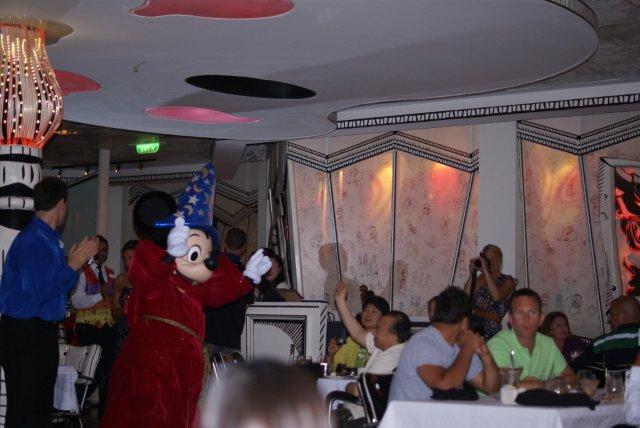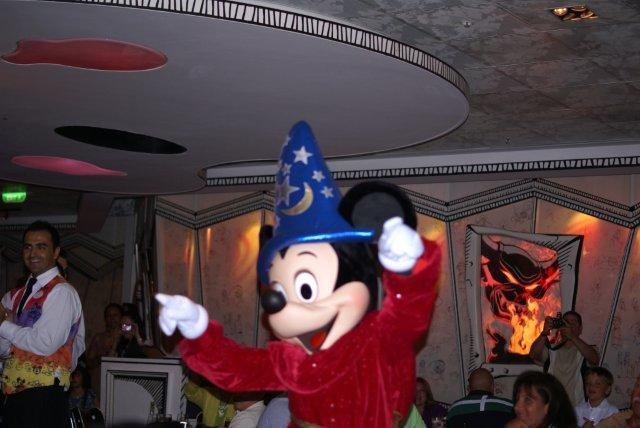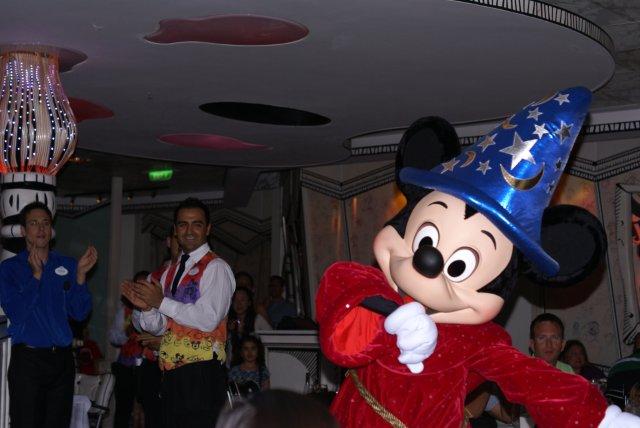 Our server Aziz with Mickey
I love when the room turns to full color!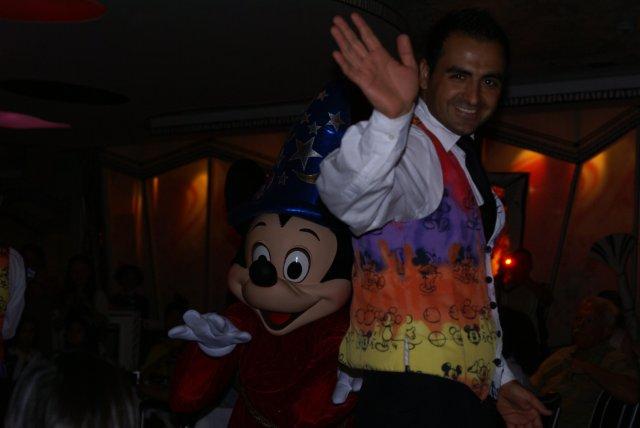 Semi-formal night in Animator's Palate:
Shrimp appetizer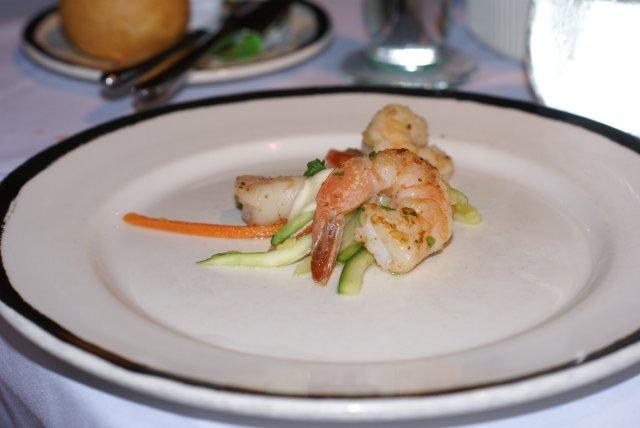 Lobster tails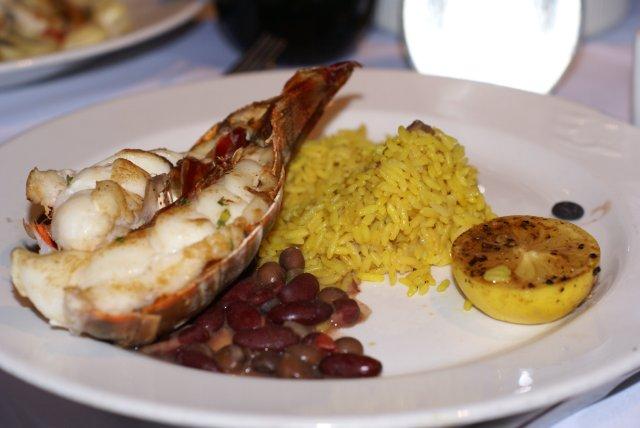 I had a parmesan-crusted chicken fettuccine dish. I loved it.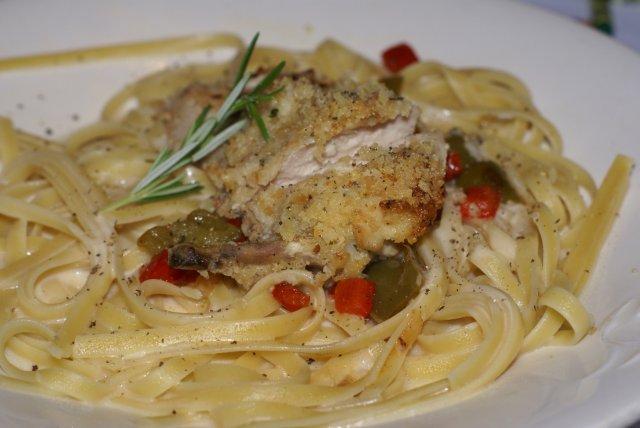 This was a roasted pork dish. Very good.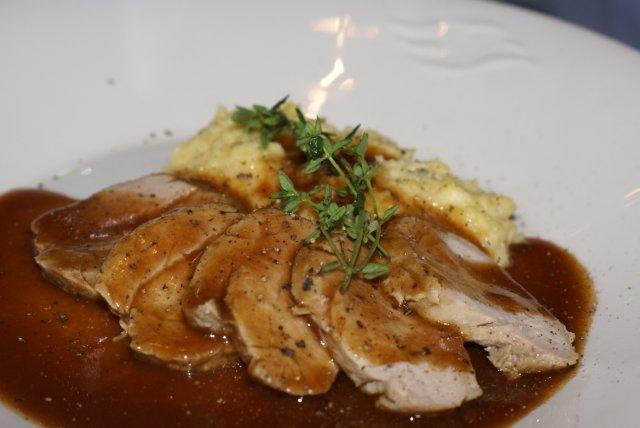 No sugar added desert: rainbow sherbet with coconut macaroons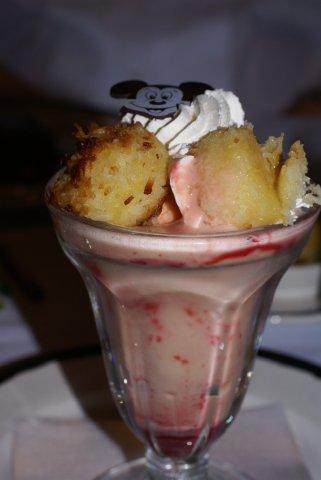 Banana crème' brule' (none of us liked it at all)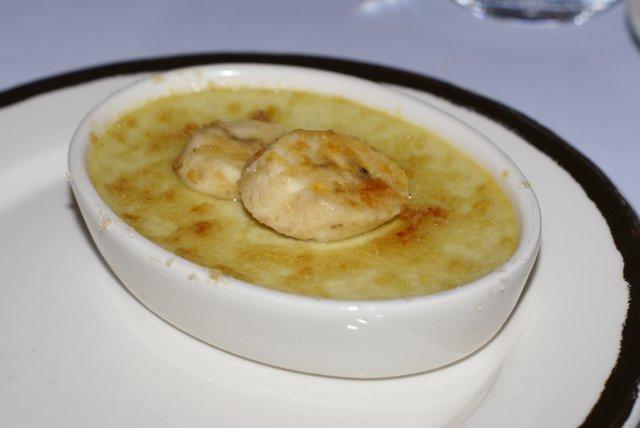 Mickey's Island Jam Character breakfast: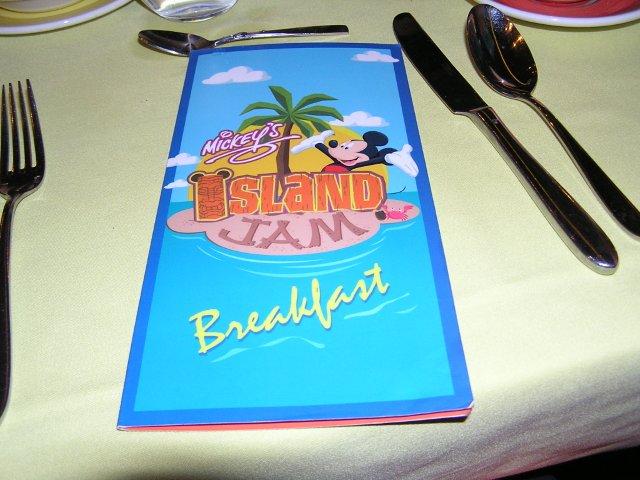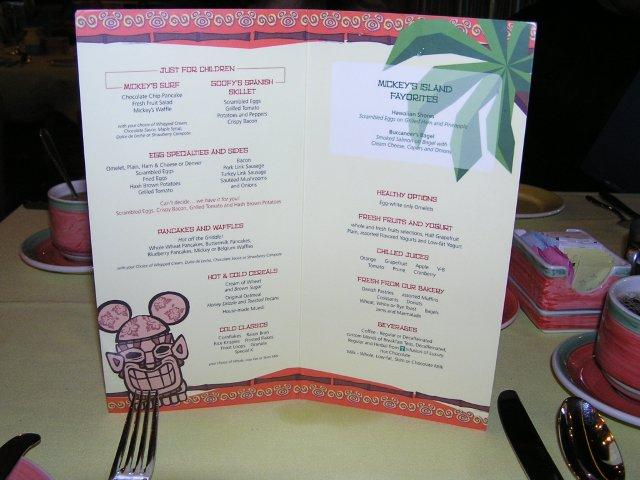 All of the characters stopped at our table to pose for pictures. We're kids at heart! LOL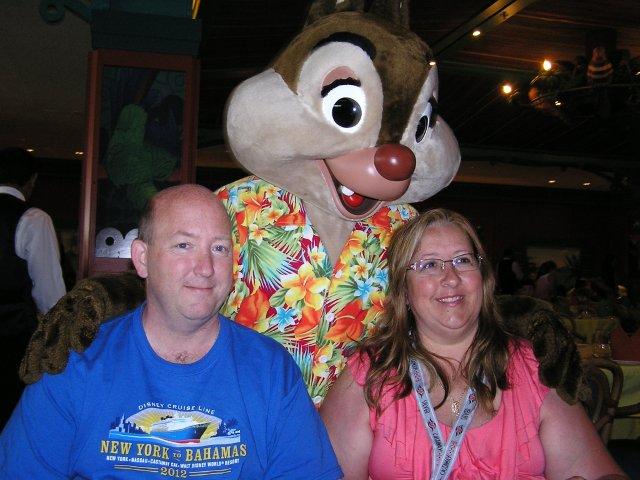 The chandeliers in Parrot Cay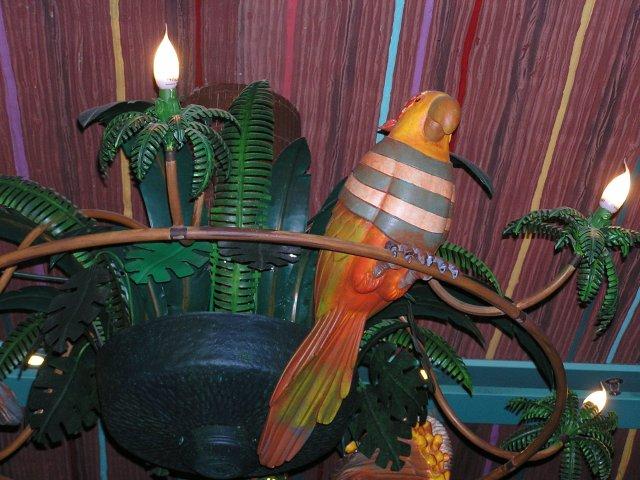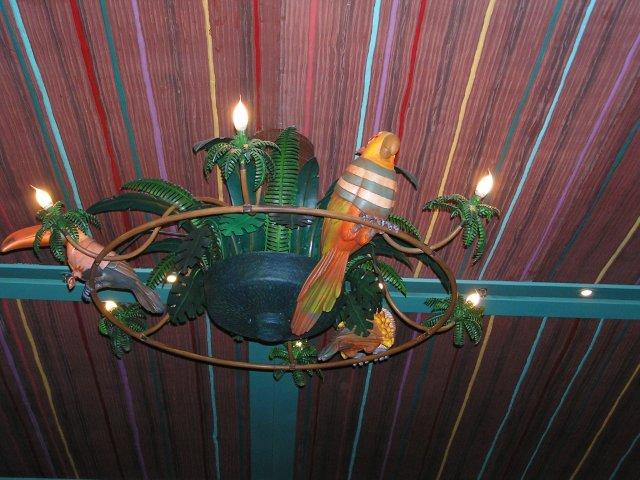 Parrot Cay always feels festive and is so colorful. Too bad it's also so noisy but that doesn't bother us in the least!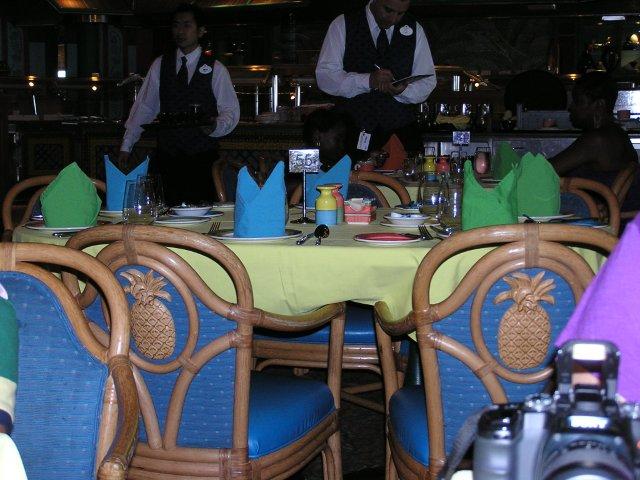 Our assistant server Meisa turned me in Pocahontas. LOL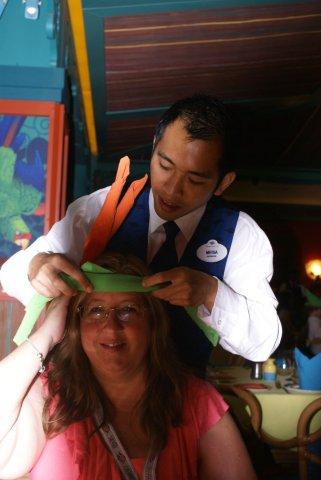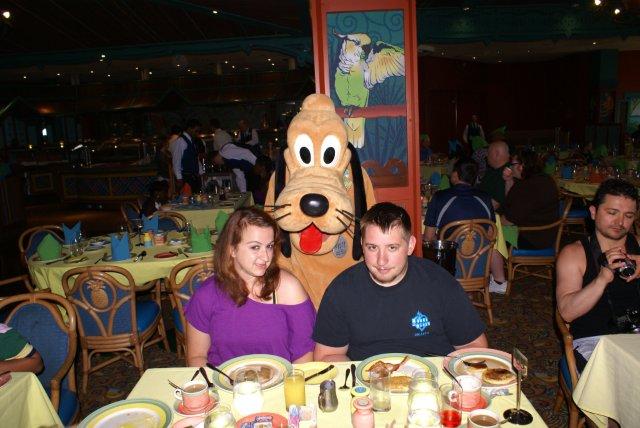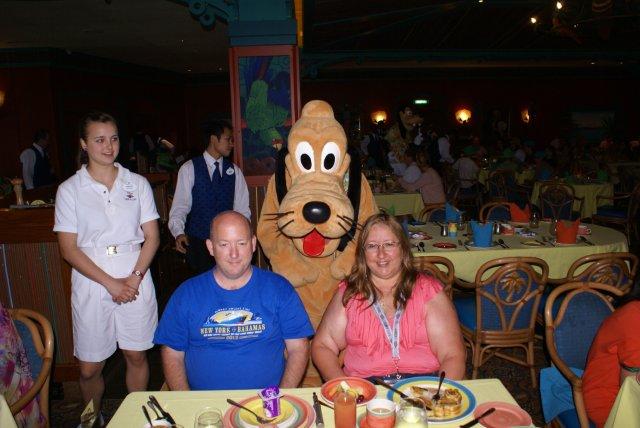 And the big cheese himself! Yay Mickey!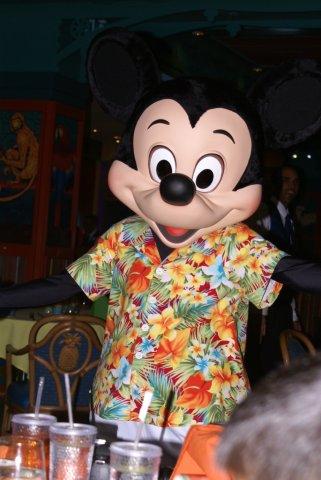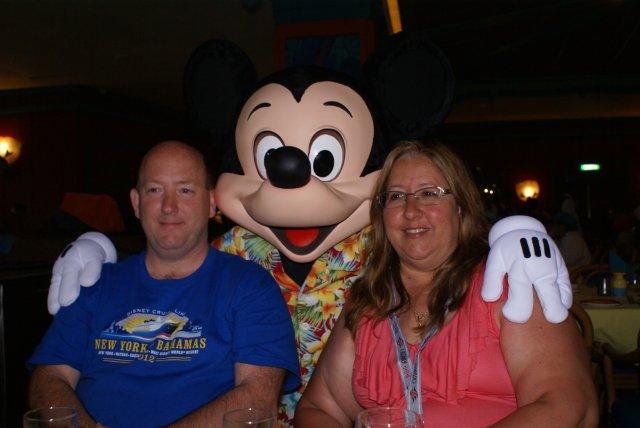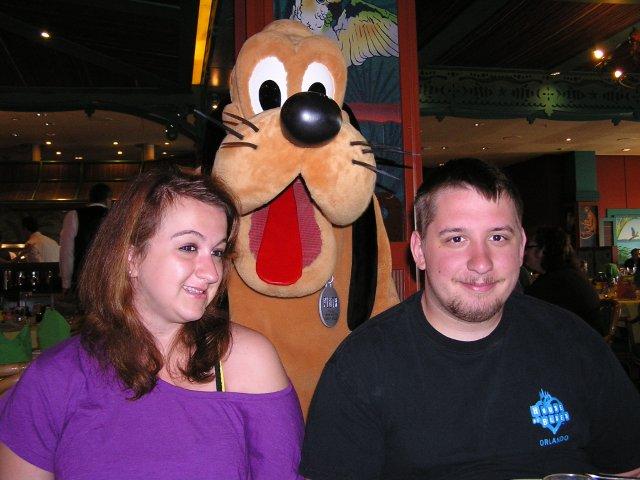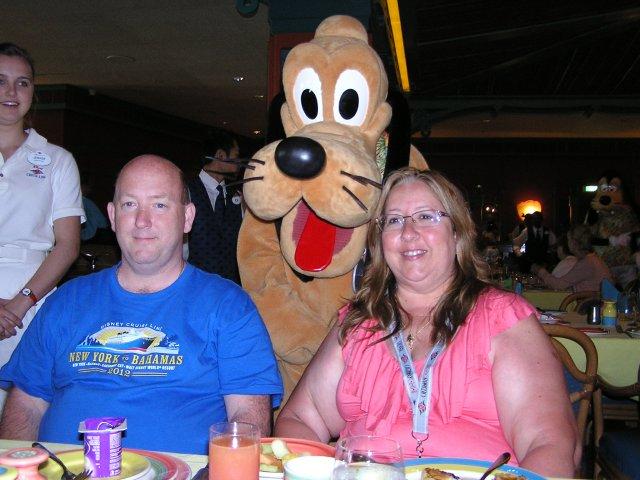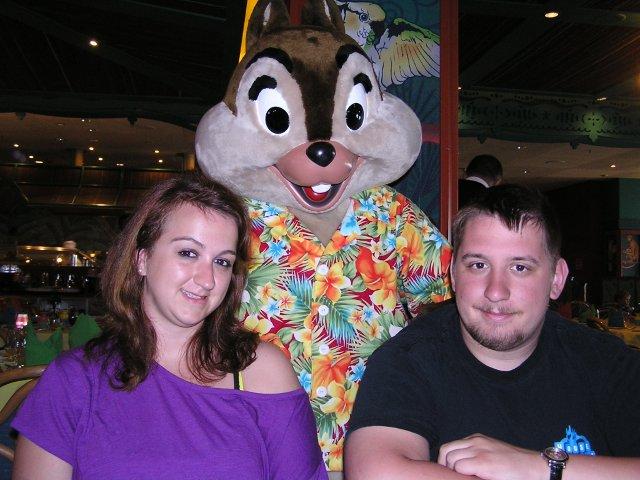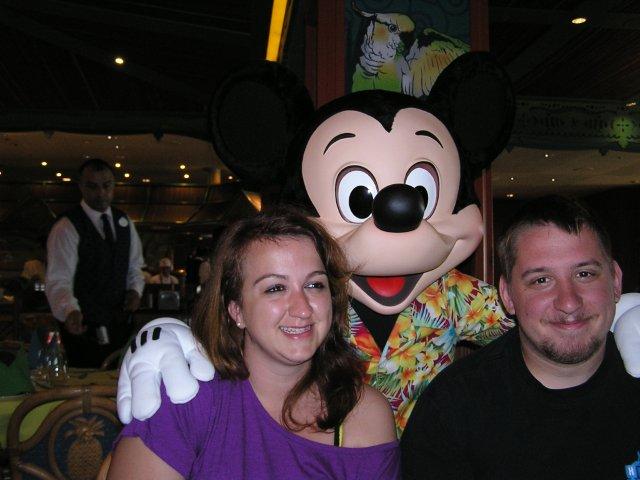 Lumiere's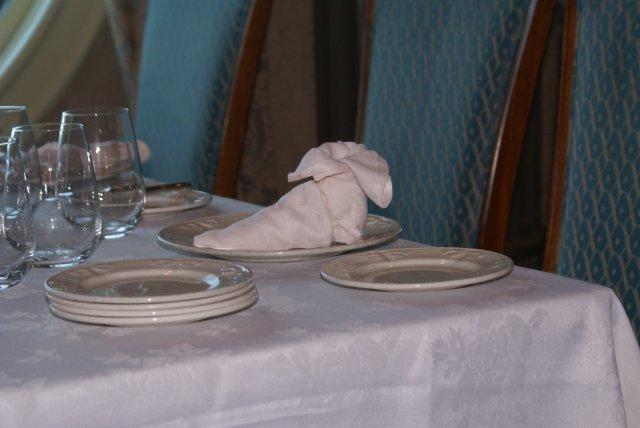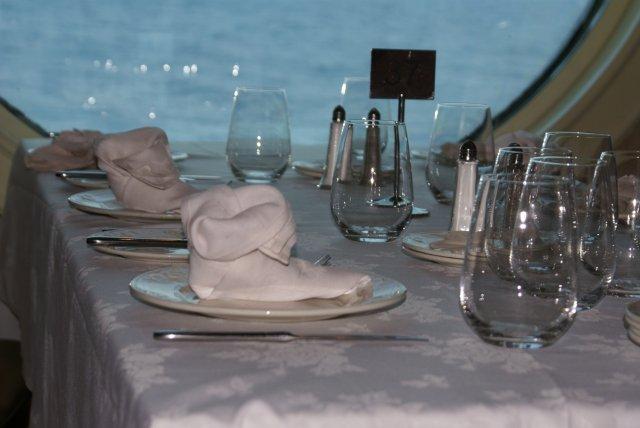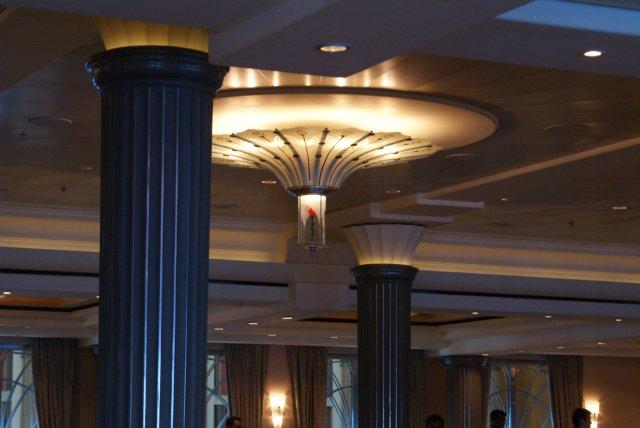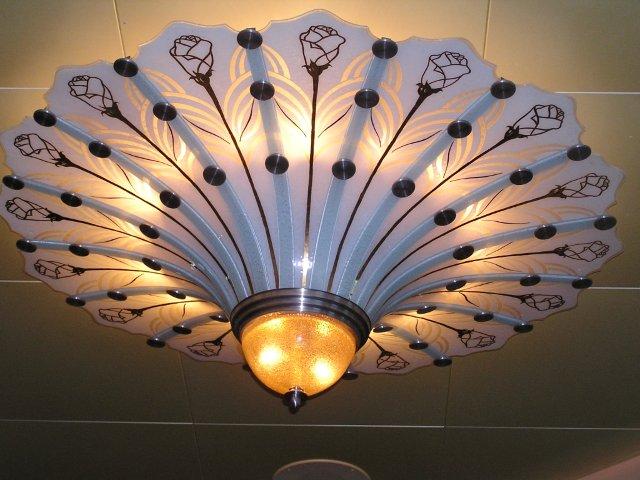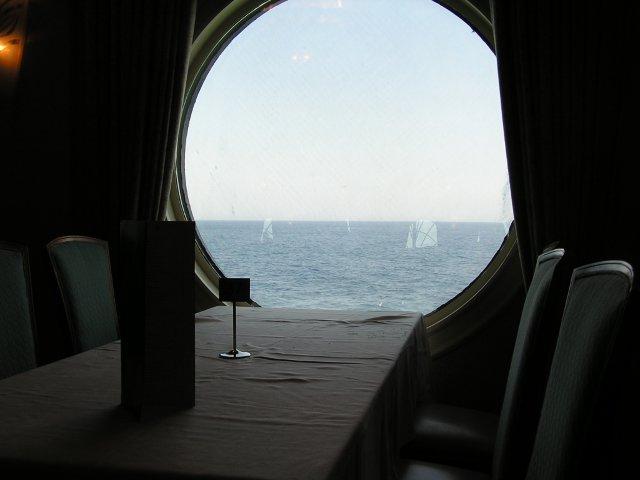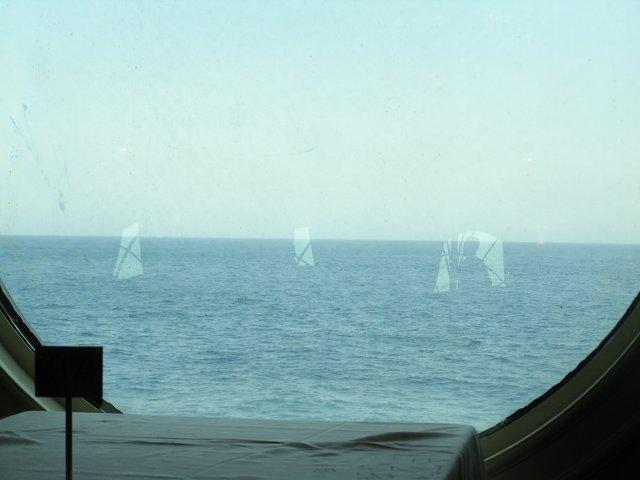 Semi-formal Night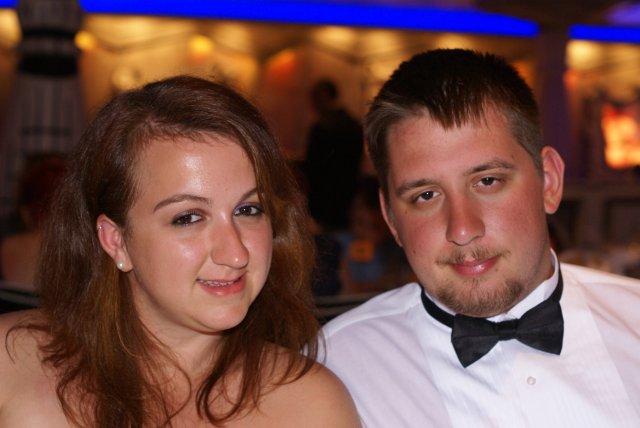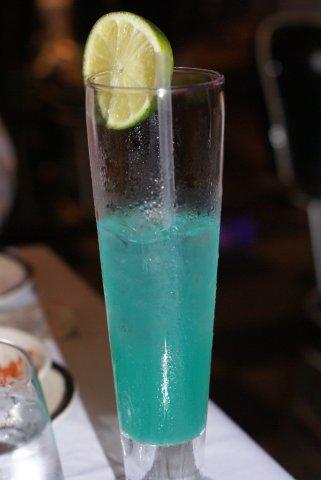 I don't know this server's name but he waited on us for lunch one day and he was "excellent"! :D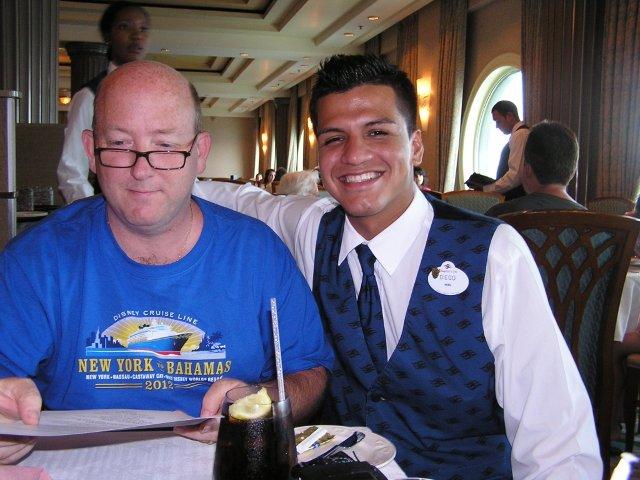 Nothing on the adult menu appealed to me that day, so I ordered two items from the children's menu:
grilled chicken strips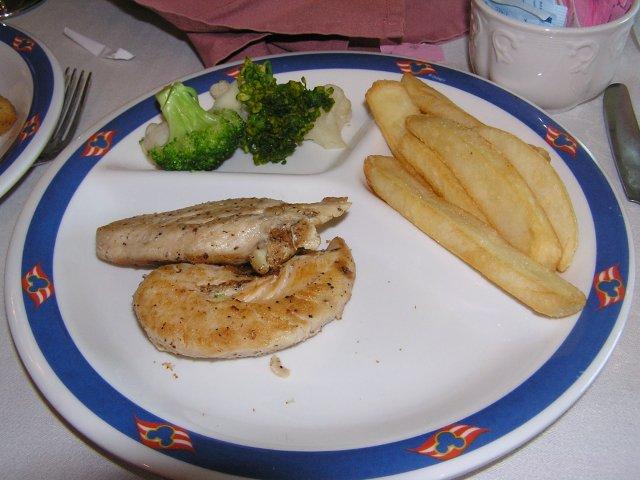 mozzarella sticks with marinara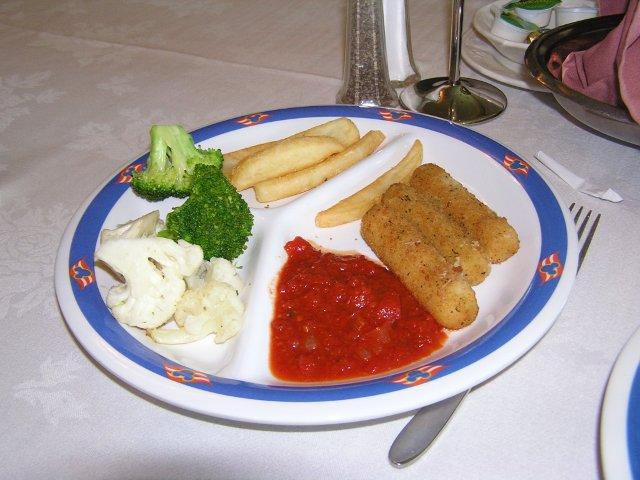 Iced tea is my beverage of choice at most meals
Another no sugar added dessert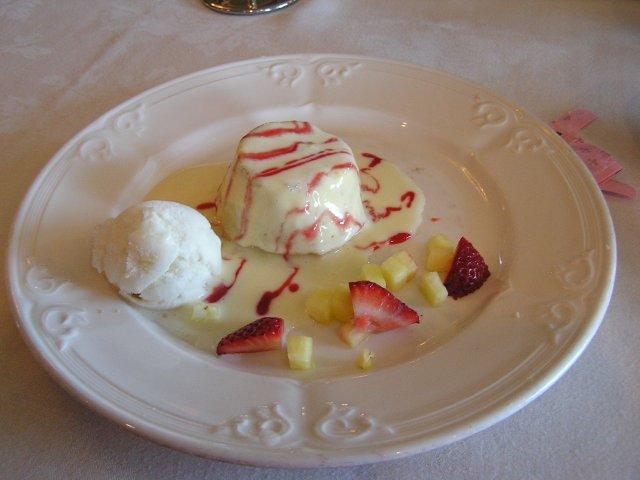 Our last dinner of the cruise, we finally drank the bottle of Asti that had been in our cabin since embarkation! lol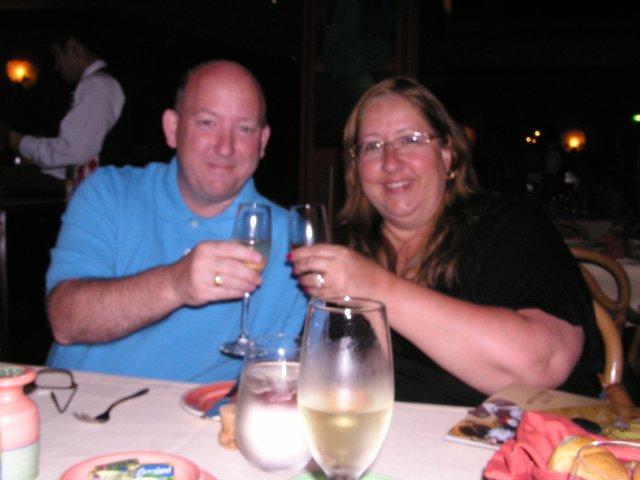 That night I ordered from the "lighter fare" menu; sirloin steak with baked potato. Only on a cruise could this be
considered "lighter fare". LOL It was very good though!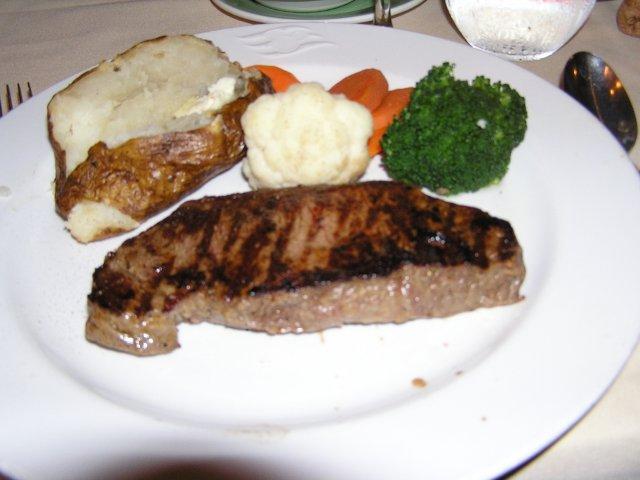 John had seafood alfredo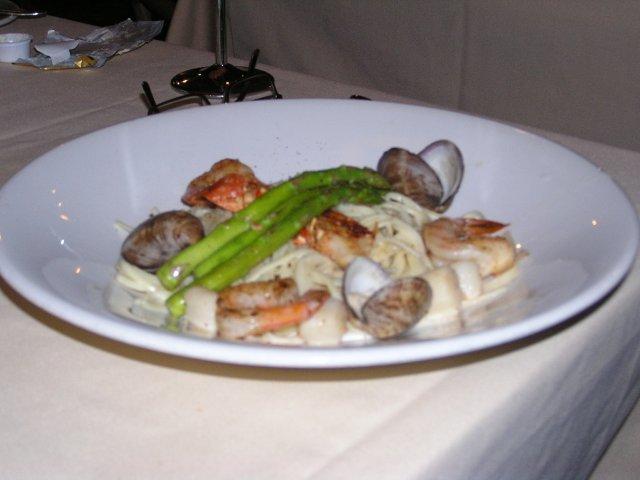 Flaming baked Alaska for dessert!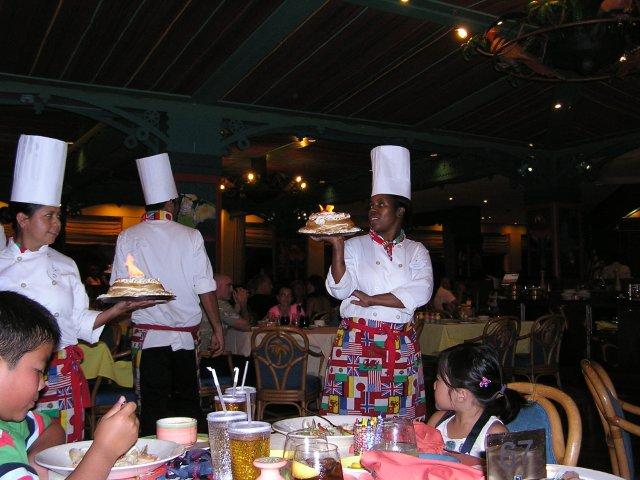 It was really light and tasty.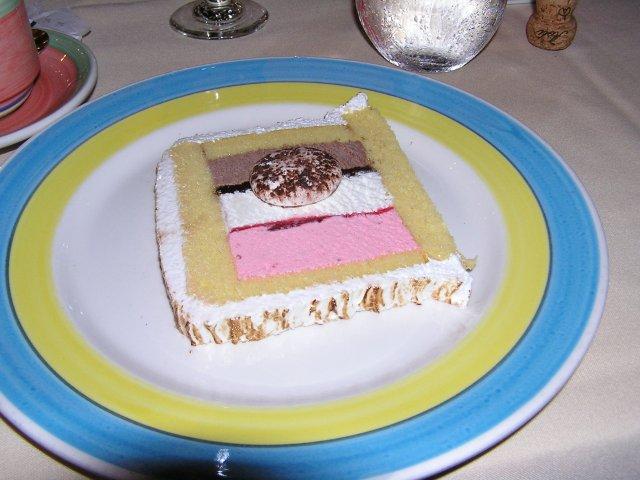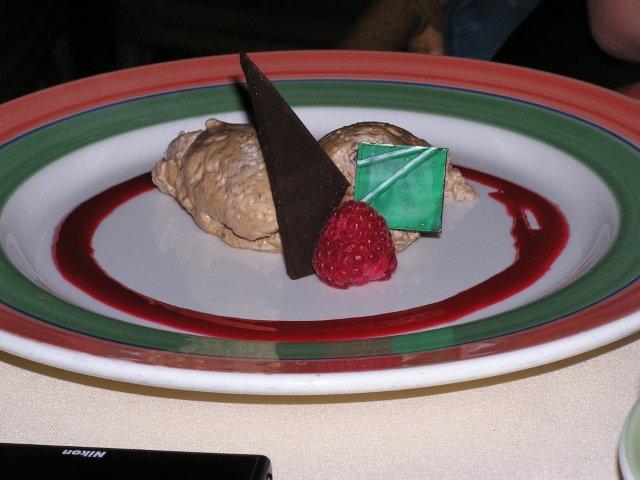 Sugar free cookies and ice cream, with fresh fruit.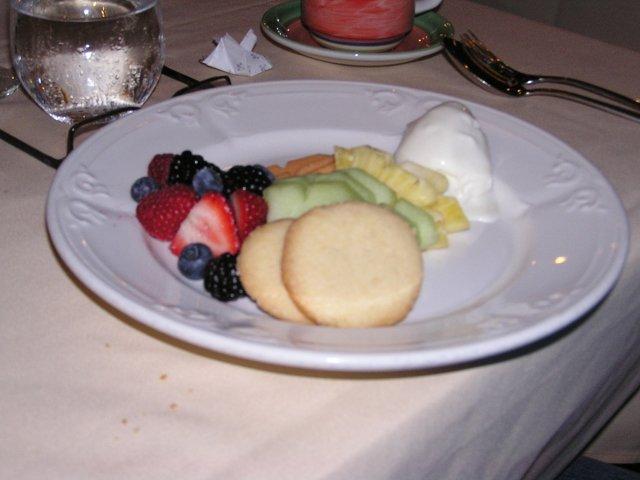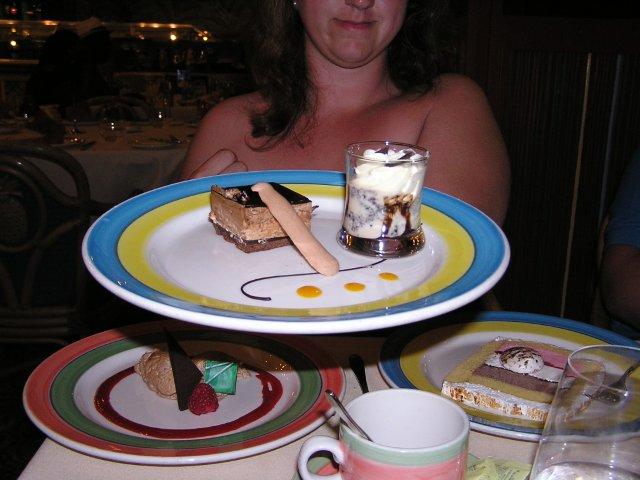 John found a hidden Mickey on his plate!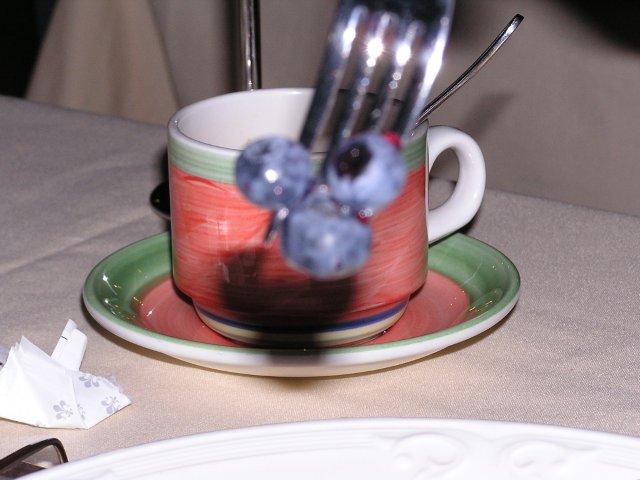 Robb, Aziz, me, John, Chelsea, and Meisa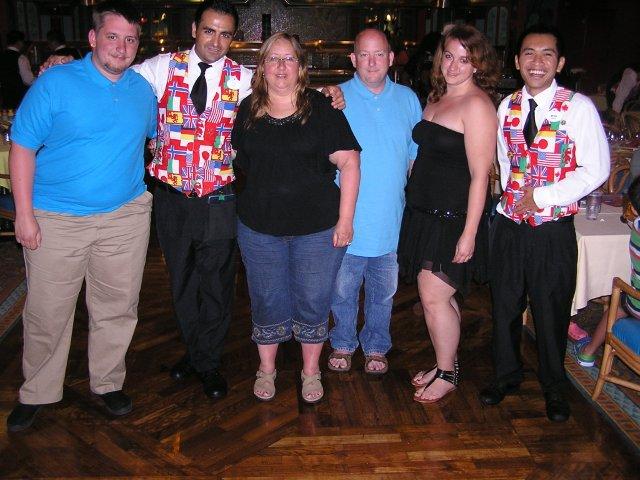 Robb loved our servers.
Meisa tried all week long to stump him with puzzles, but couldn't.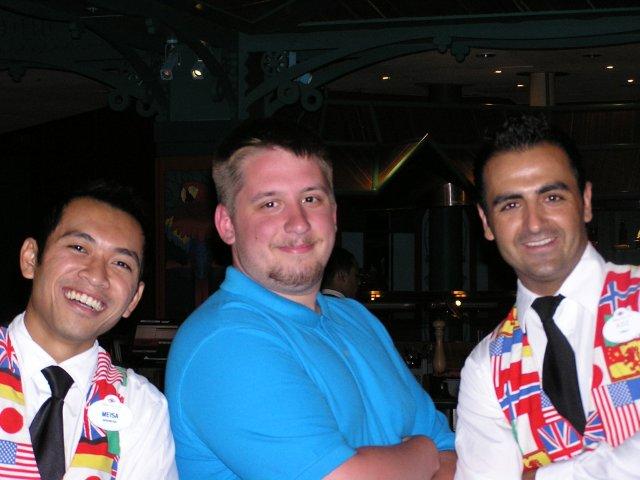 Our head server was Zeljka and she was the most involved and attentive head server
that we've ever had on a cruise. Very hands-on and always checking with us to make sure that everything was fine.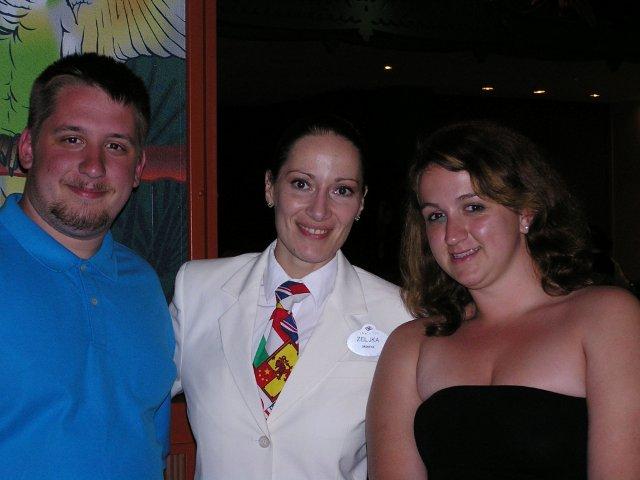 We took a DCL excursion around NYC on debarkation day. We went to Central Park, Rockefeller Center, and Grand Central Station.
Expensive, but price included transfers back to the airport, and it was a great way to spend a few hours before our flight!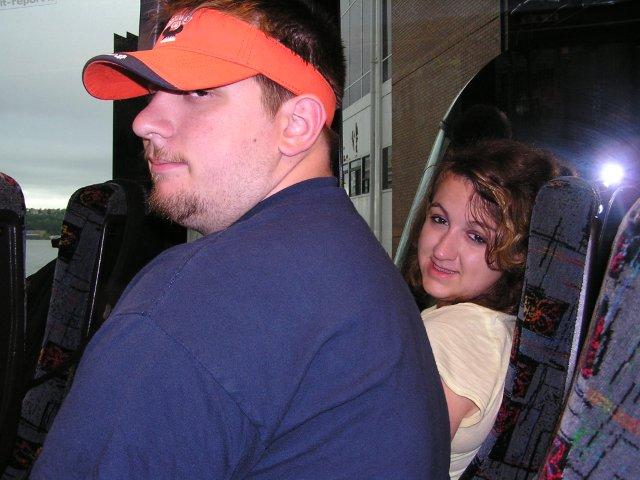 Later that night we were back in the limo and on our way home, tired but full of great memories.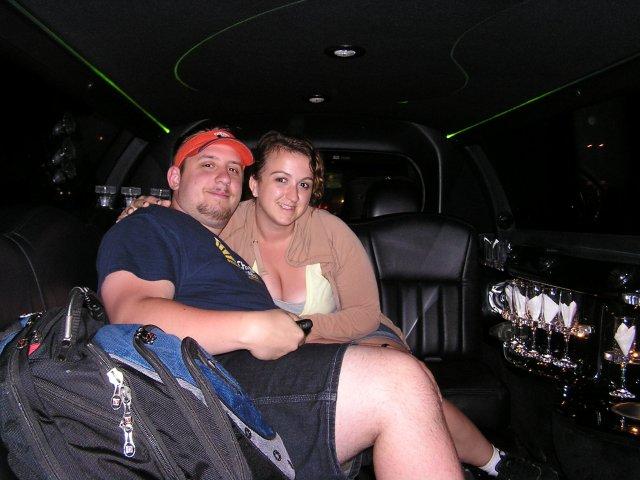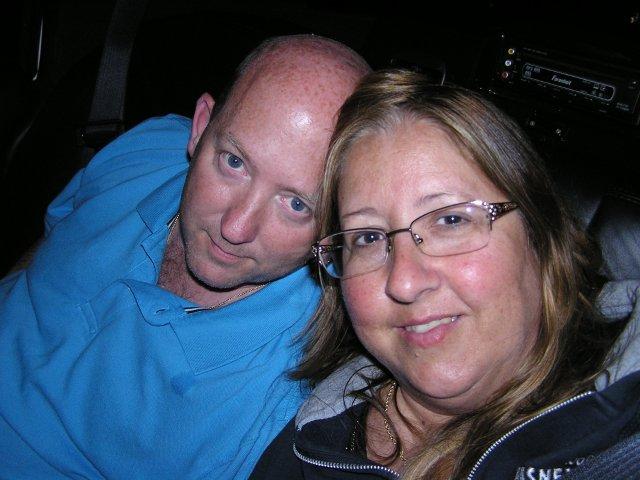 ~*~*~*~*~*~*~*~*~*~*~*~*~*~*~*~*~*~*~*~*~*~*~*~*~*~*~*~*~*~*~*~*~*~*~*~
And so the sun sets on yet another awesome Disney cruise....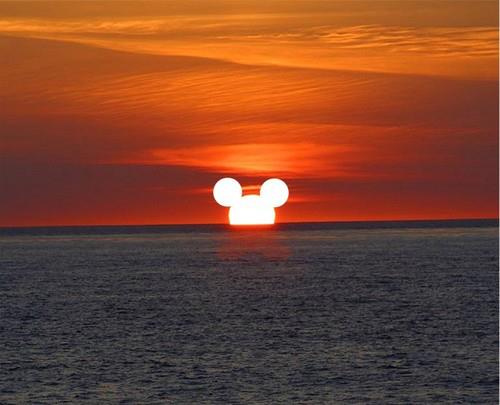 ~*~*~*~*~*~*~*~*~*~*~*~*~*~*~*~*~*~*~*~*~*~*~*~*~*~*~*~*~*~*~*~*~*~*~*~