Around the ship!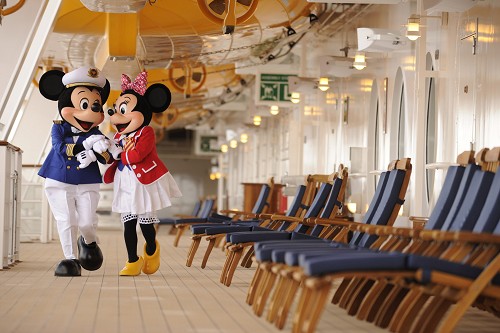 The porthole seats on Beat Street make a great photo op!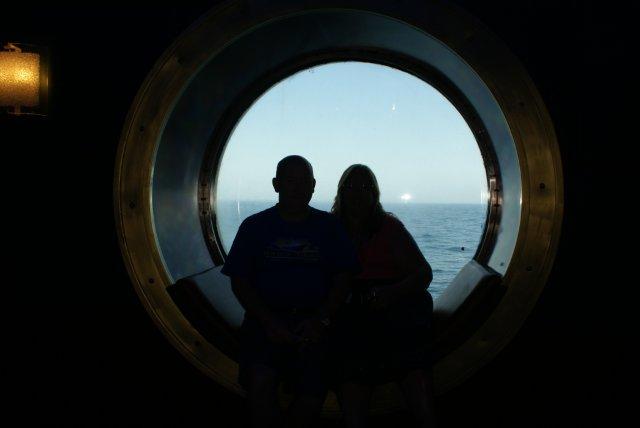 ***********************************
This is the lobby of Deck 6 Forward, just a few steps from our cabins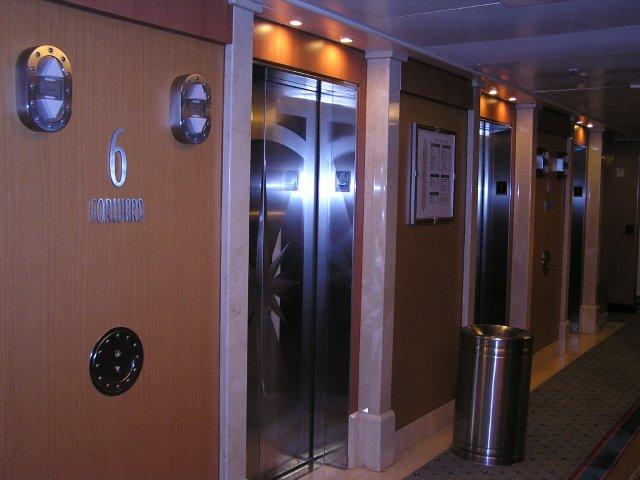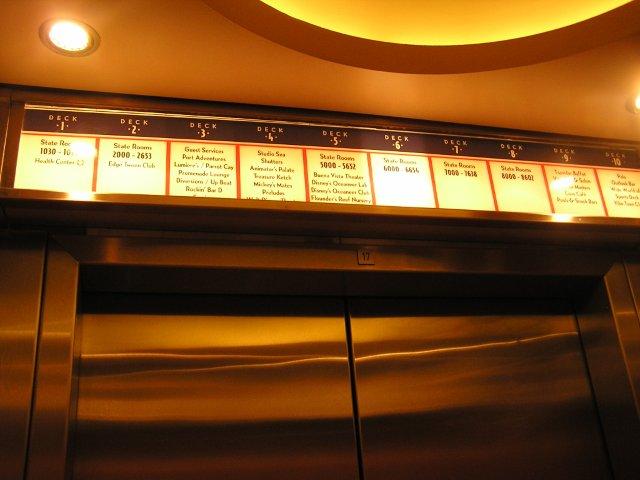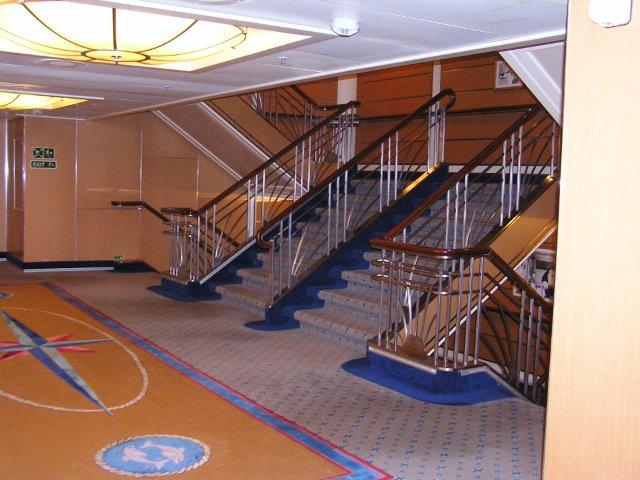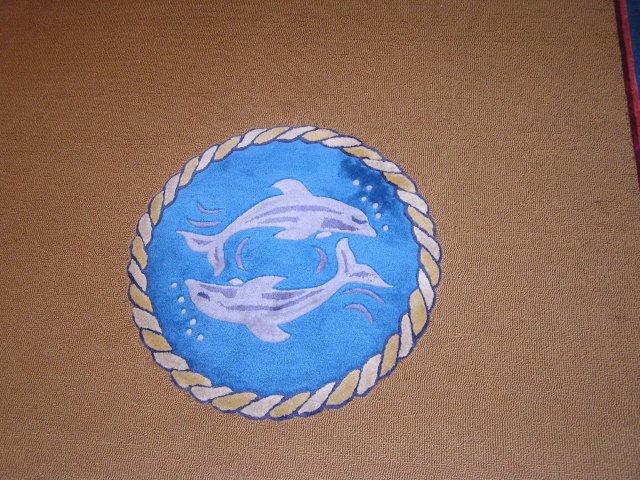 Those elevators took us directly up to Deck 9 Forward to
the Quiet Cove pool, the Cove Cafe', and the spa!
Here is the view after you step off the elevators; behind me and to the left is the spa.
Straight ahead is the pool, and to the right of Signals Bar is the Cove Cafe'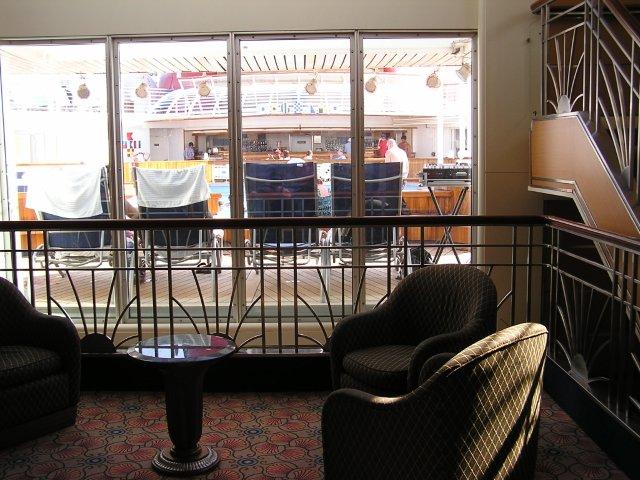 The CMs at the Quiet Cove pool did an EXCELLENT job of enforcing the 18 and older policy.
We saw the CMs ask under aged teens to leave, on several occasions.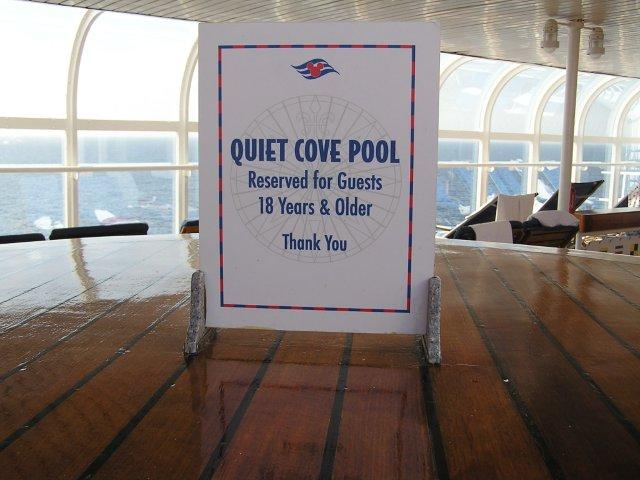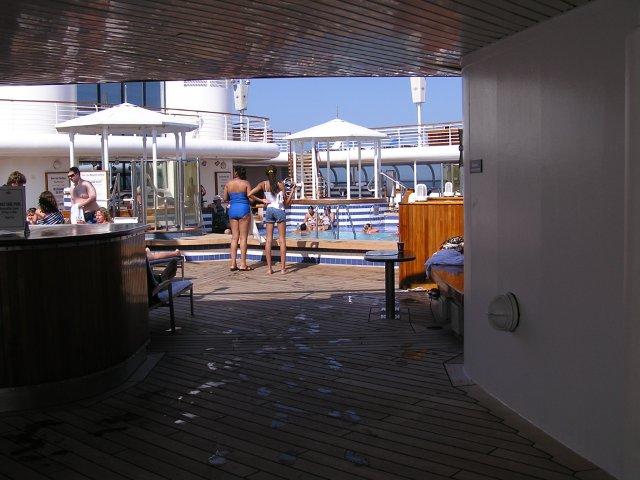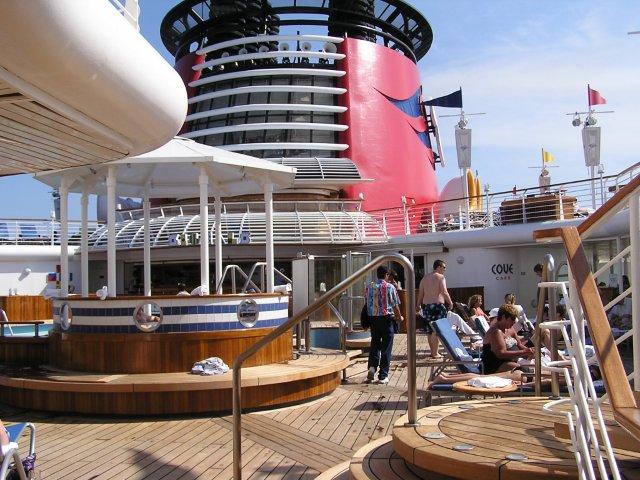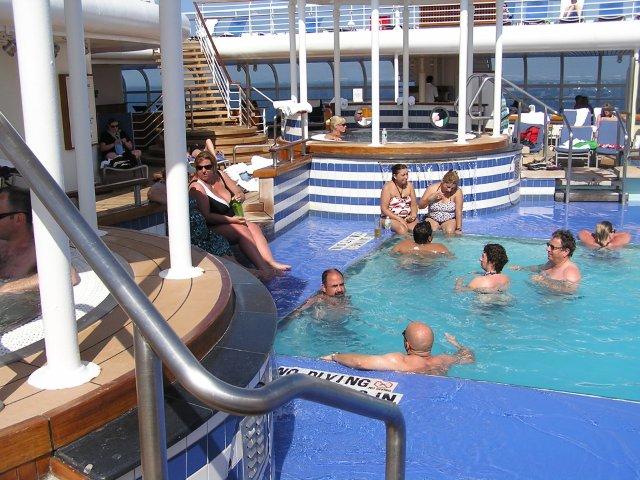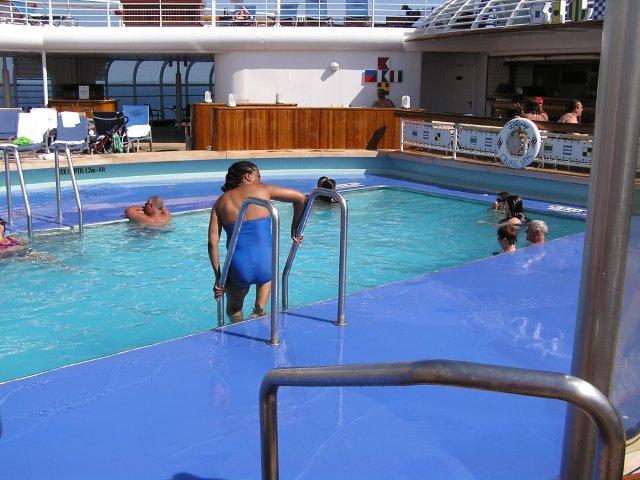 Signals Bar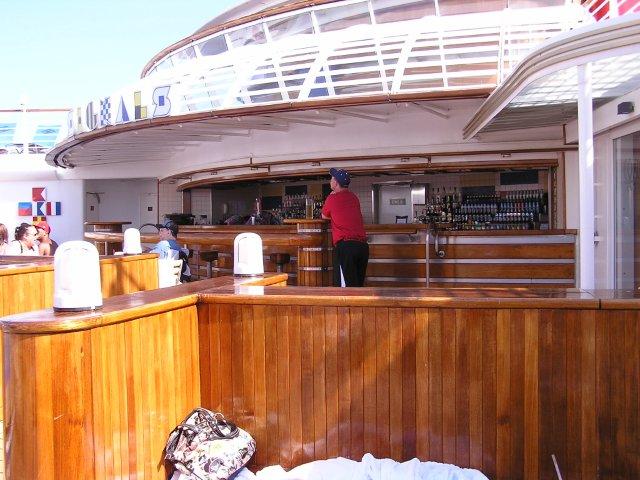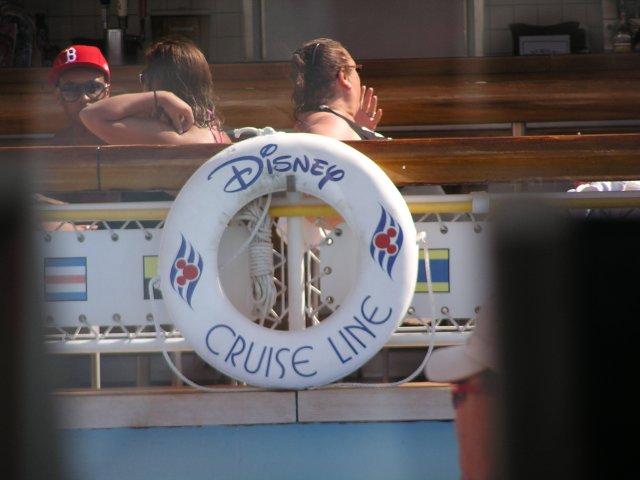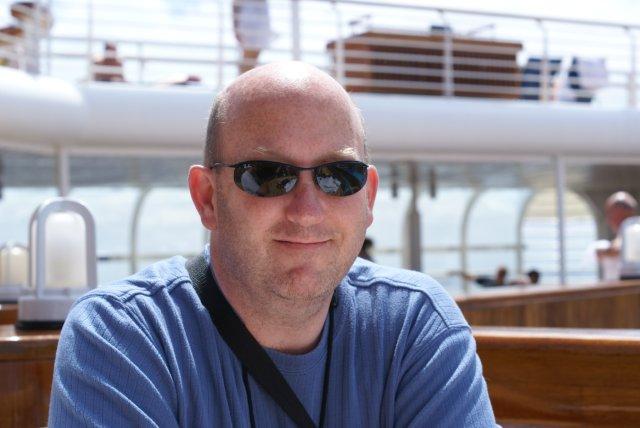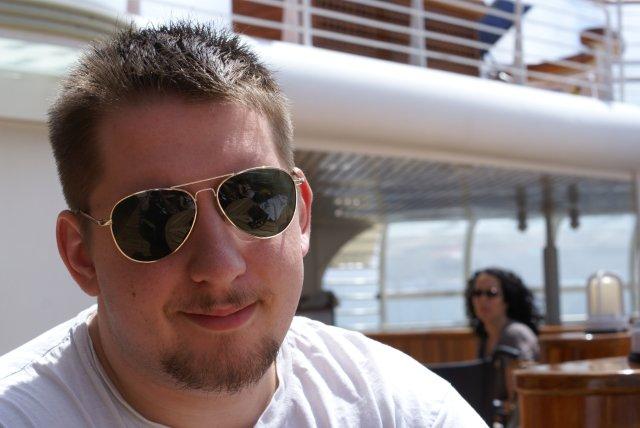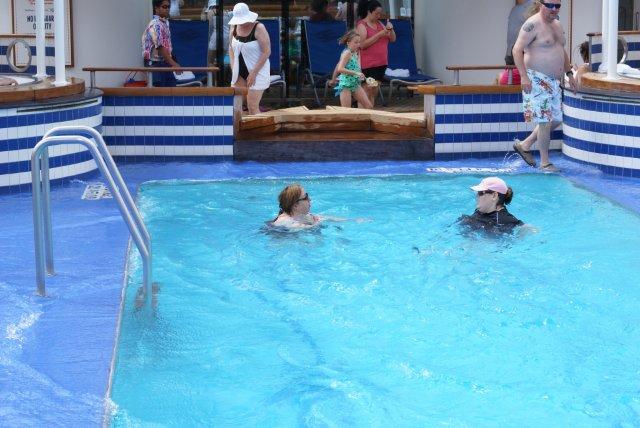 One of our favorite spots - the Cove Cafe'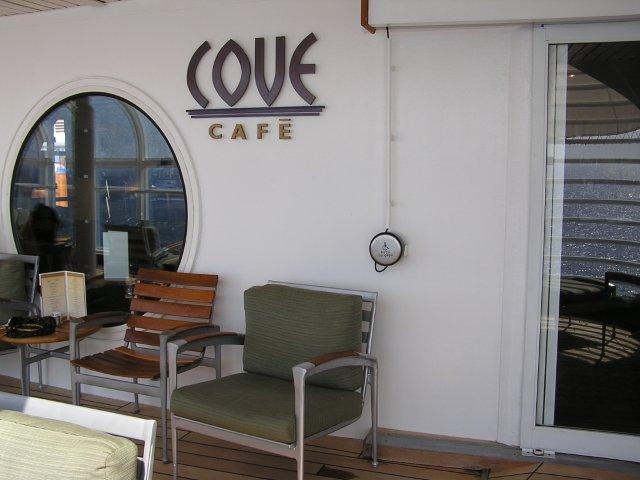 These cushioned chairs and ottomans are located outside the entrance to the
Cove Cafe', starboard side.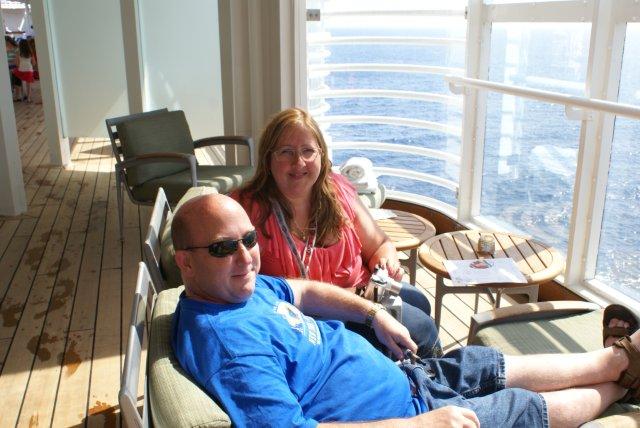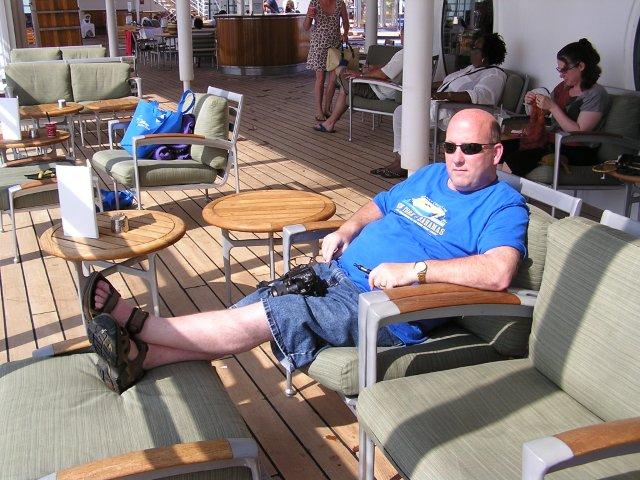 They are sooooo comfy!
************************
The Atrium
Deck 3
Mickey at the helm, in front of Lumiere's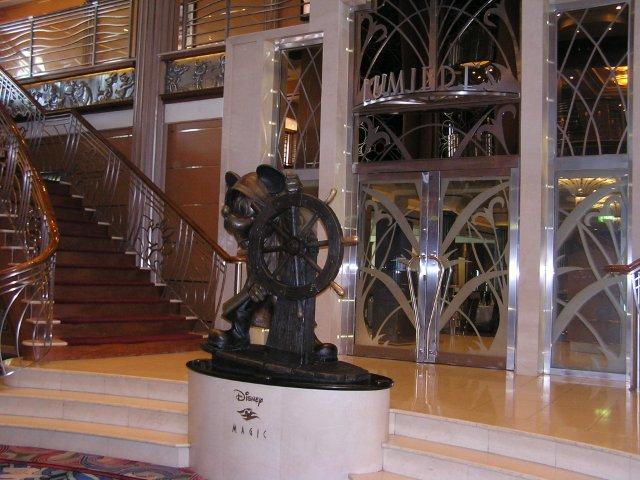 Looking up to decks 4 and 5, from the deck 3 atrium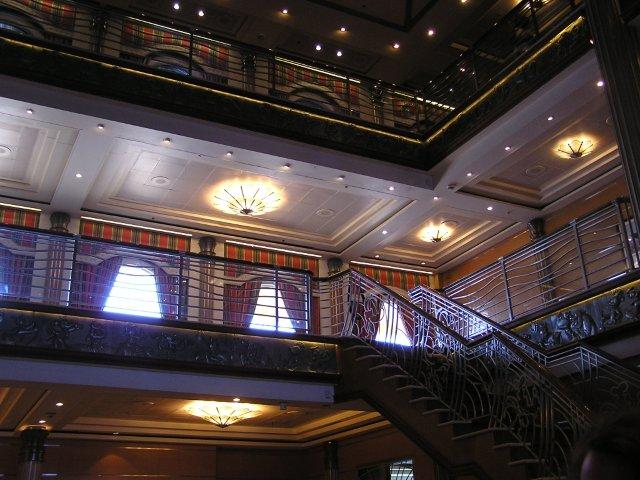 Look straight up and you will see the beautiful hand crafted glass sculpture chandelier made by
world famous artist Dale Chihuly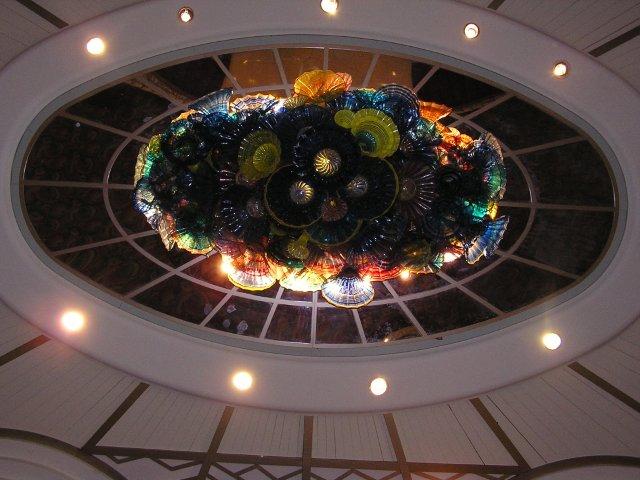 These are the doors through which you first enter the Disney Magic!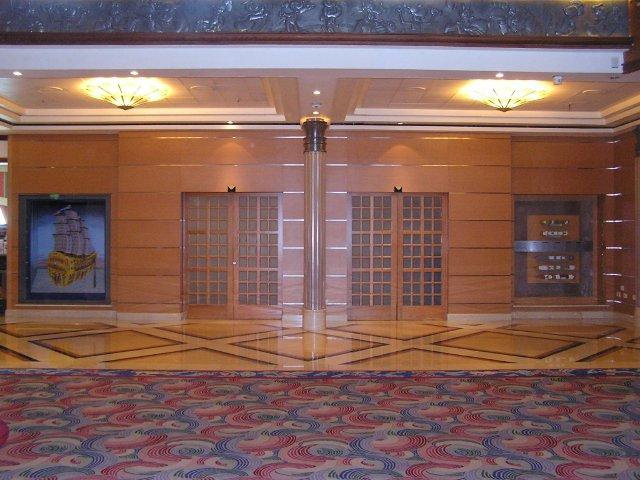 Immediately after snapping the above picture, I turned around to see that John, Robb, and Chelsea were nowhere to be seen...
then I heard a noise overhead!
"Oh there you are!!!" LOL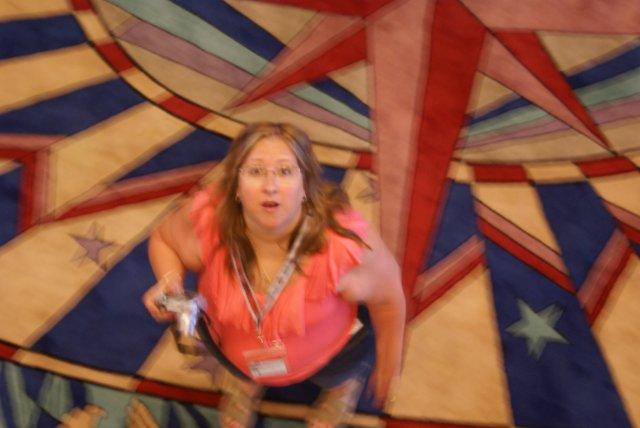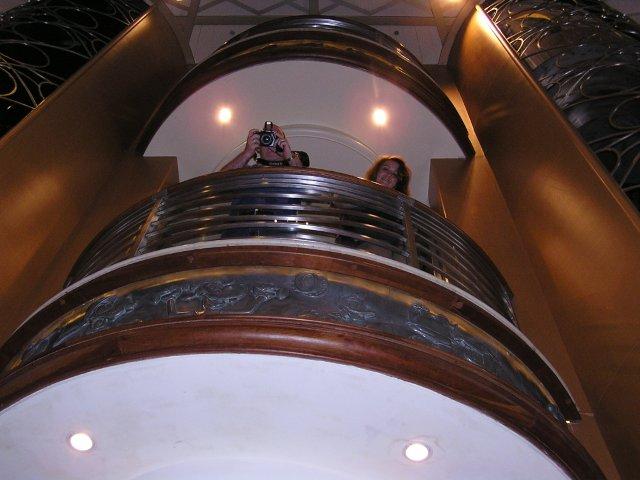 So then I snapped another picture.... LOL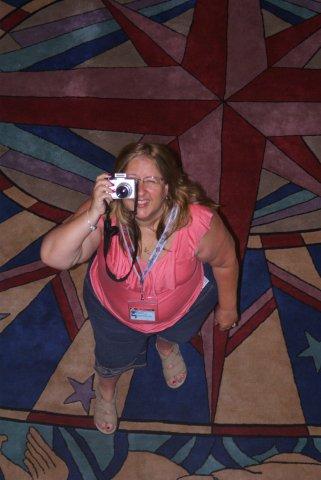 Now on to Deck 4
On deck 4 forward you will find the Walt Disney Theater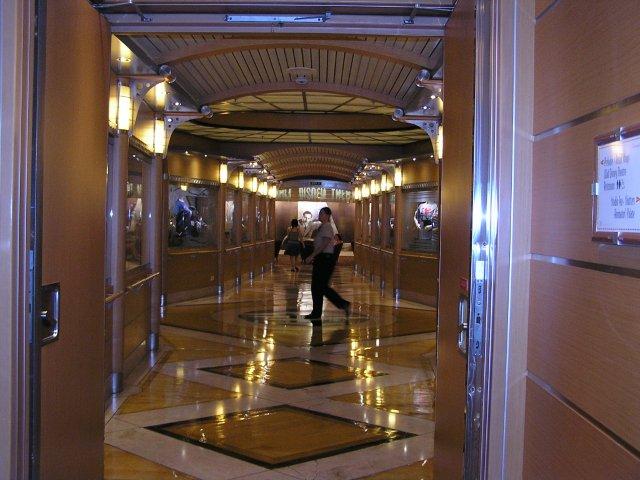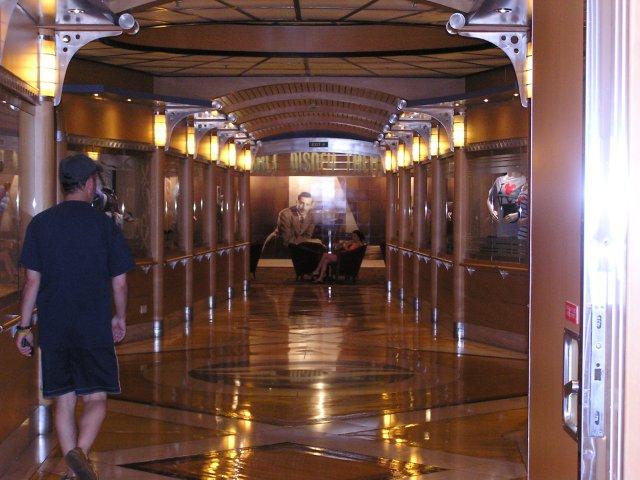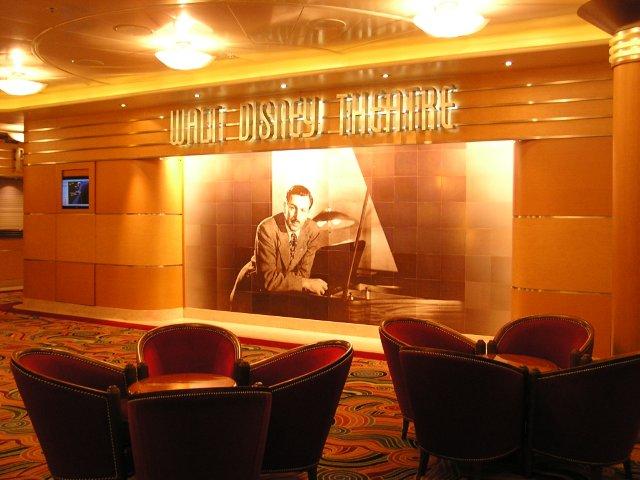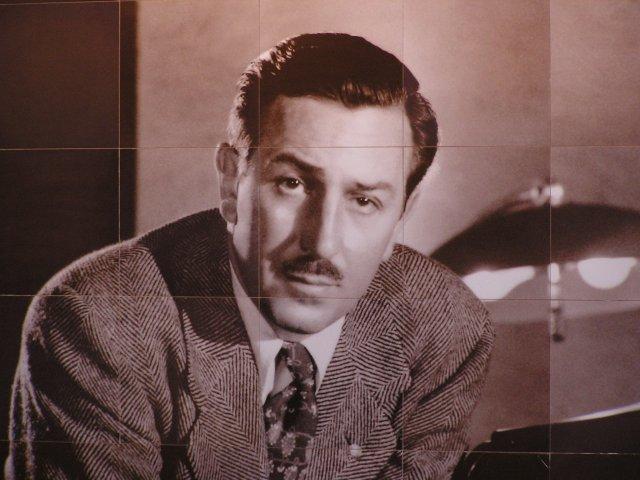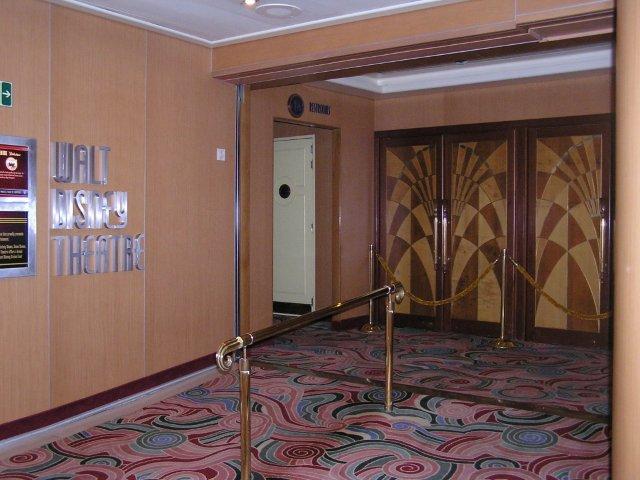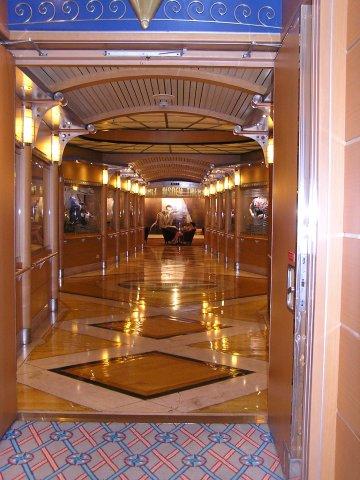 Deck 4 mid-ship is where the shops are located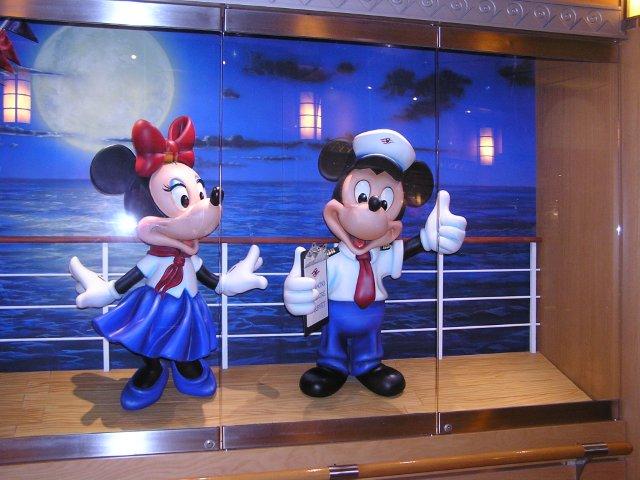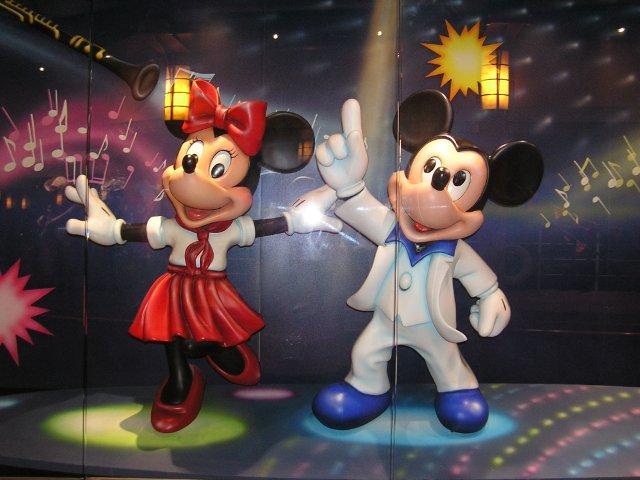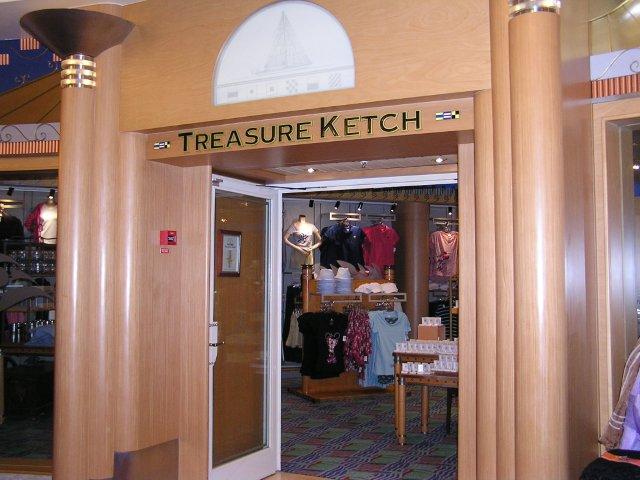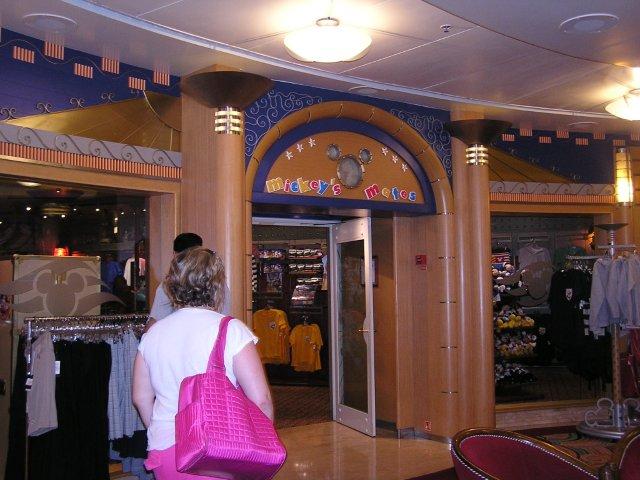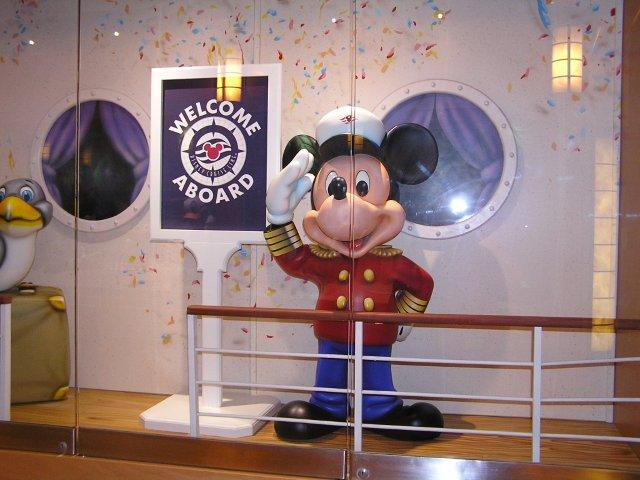 ~*~*~*~*~*~*~*~*~*~*~*~*~*~*~*~*~*~*~*~*~*~*~*~*~*~*~*~*~*~*~*~*~*~*~*~
A few pics from Beat Street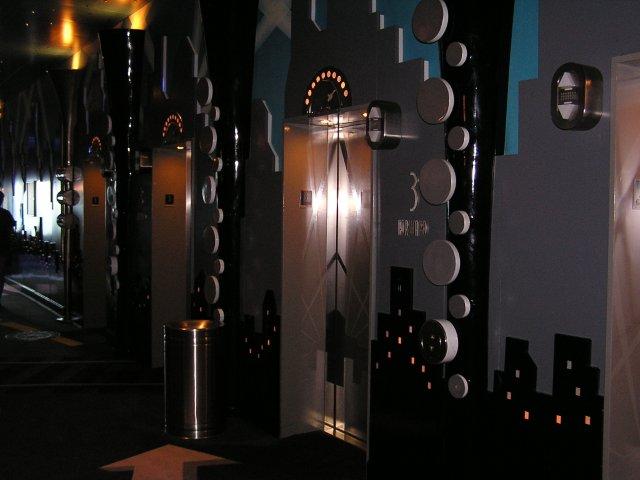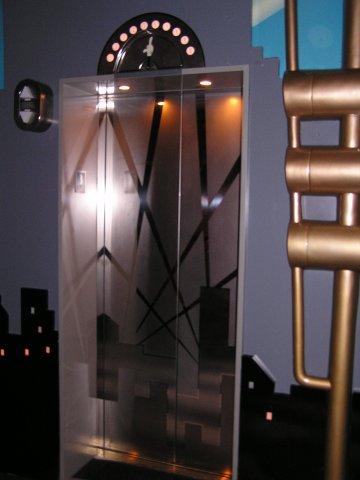 This is the ladies room next to Rockin' Bar D - lights in the ceiling - nice touch!
The decor made me think of the Wilderness Lodge. lol