Welcome to

Our Cabin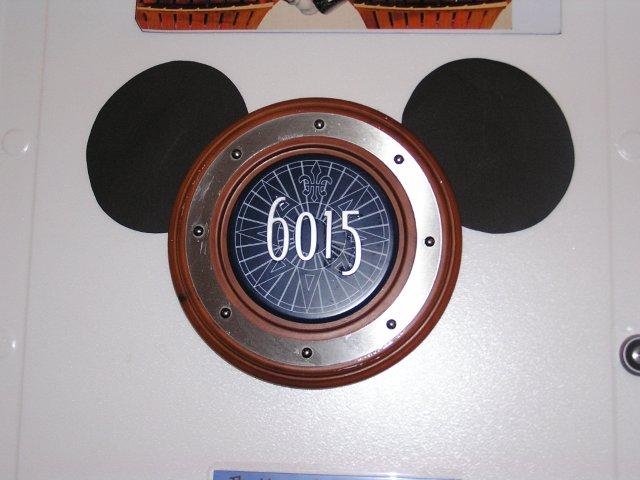 We were in cabin 6015 which is a Category 11B "sideways" cabin.
I would absolutely cruise again in this cabin.
(The A/C in this cabin worked wonderfully!)
We were close to the forward elevators which worked out great for us since we were able to use the never-busy forward elevators to get the Quiet Cove pool, Cove Cafe, the spa, Beat Street, and the Walt Disney Theater.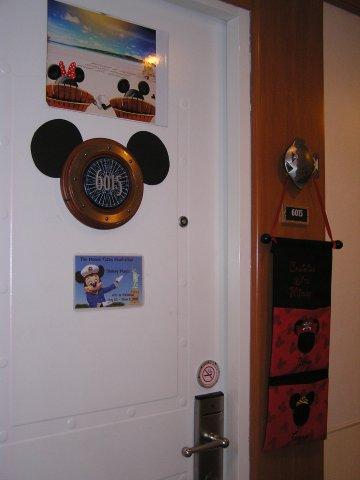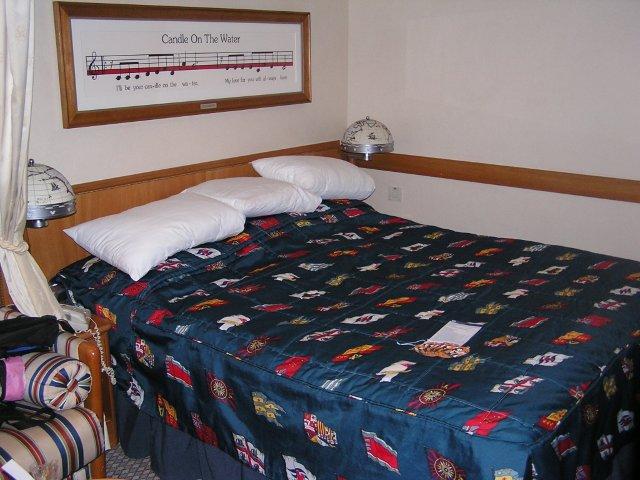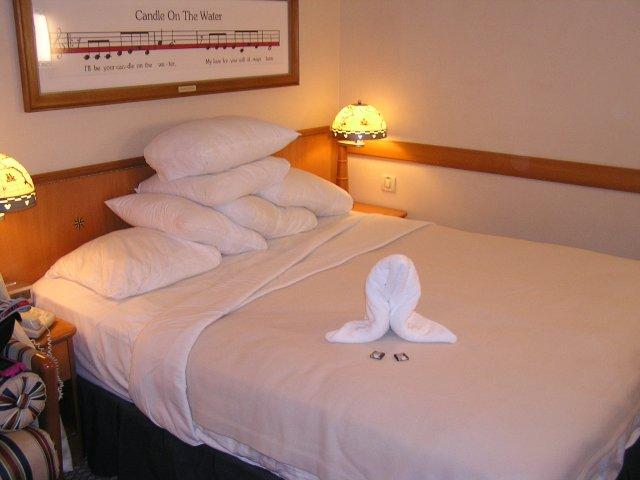 I love the details all around the ship, especially the lamps in the staterooms.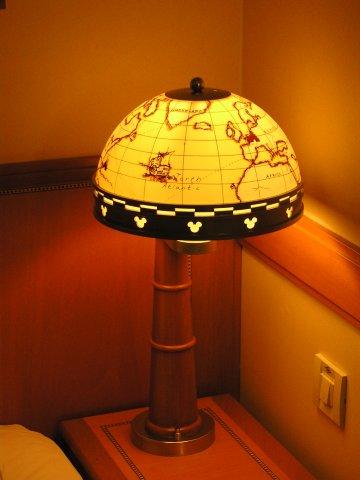 I never noticed until this cruise that they have Cinderella Castle and Snow White Castle on the map on the lamp! LOL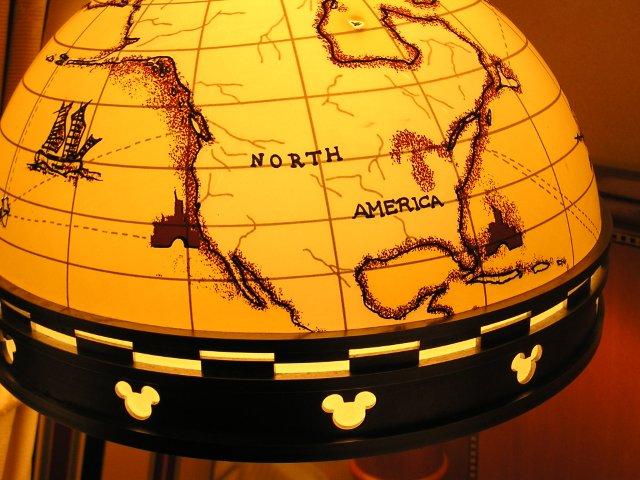 There is a ton of room and storage SPACE in this cabin
This is to the left once you come inside.
Behind the mirror (across from the closet) is the bathroom.
The couch converts into a twin sized bed.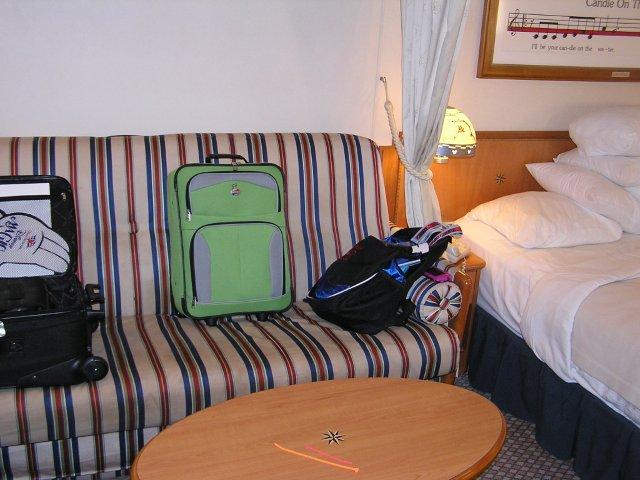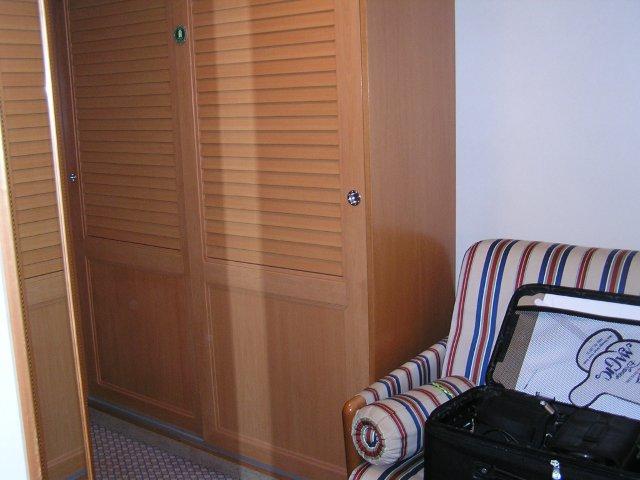 This drawing, based on a scene from Pirates of the Caribbean,
is hanging above the blue storage chest.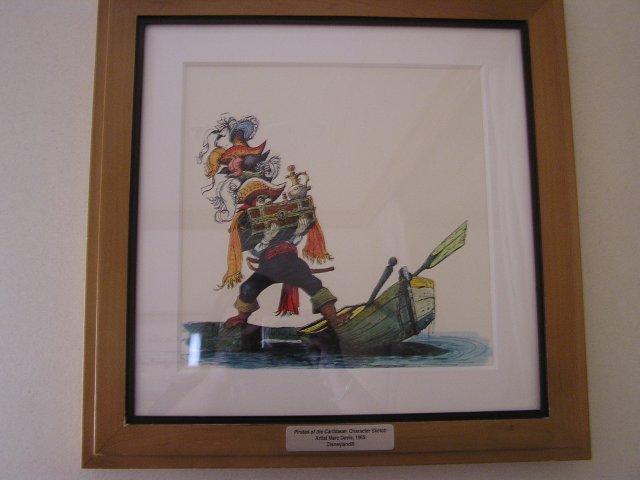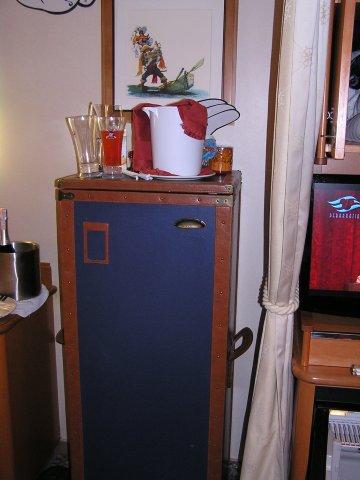 To the right of the storage trunk is the TV cabinet
IT contains A storage cabinet above the TV, and a mini fridge below it.
.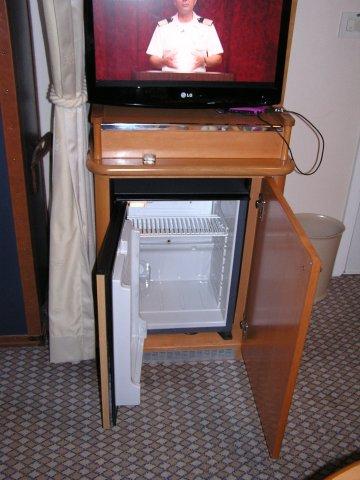 We liked the fact that the TV pulled out and swiveled
so that you can comfortably watch from anywhere in the cabin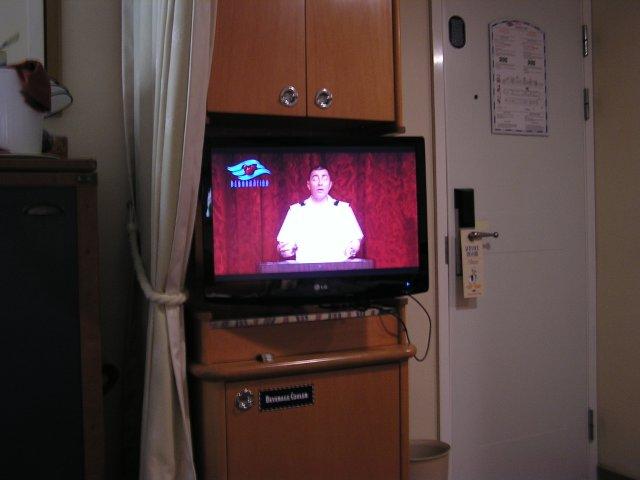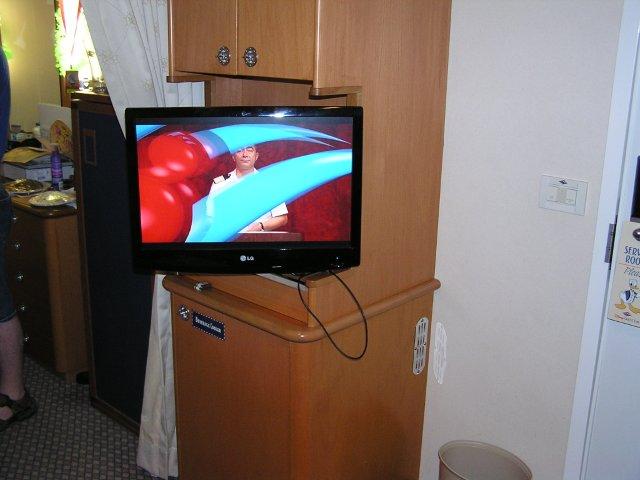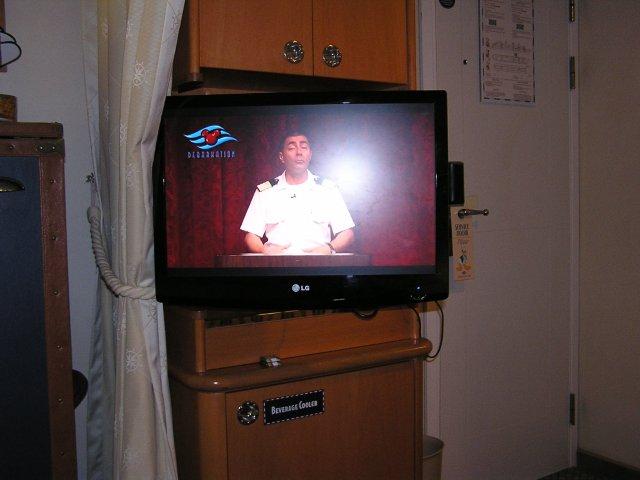 I needed an outlet for my cell phone, and I found one behind the TV.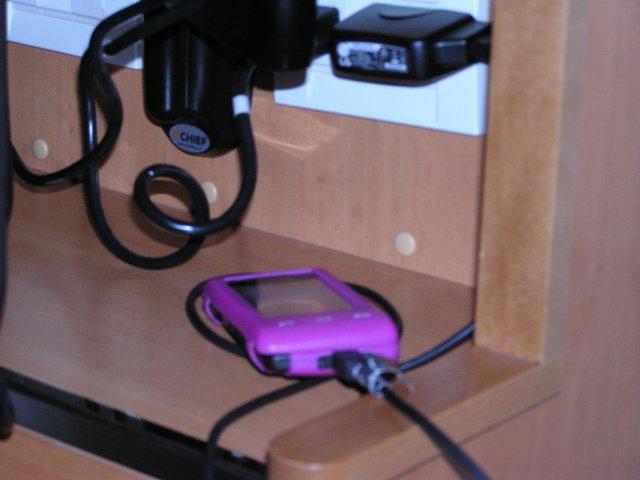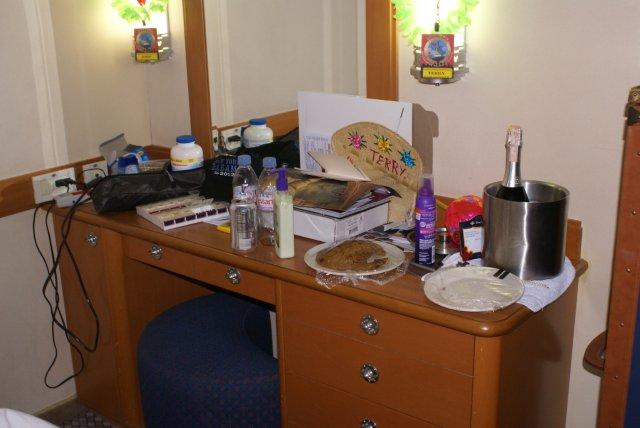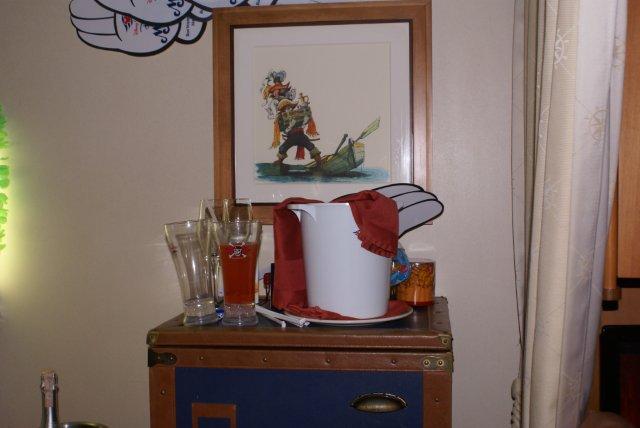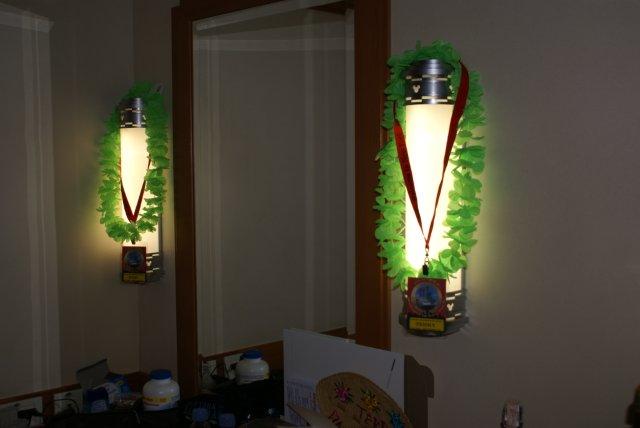 And a Disney cruise line cabin is not complete without a Mickey Bar from room service!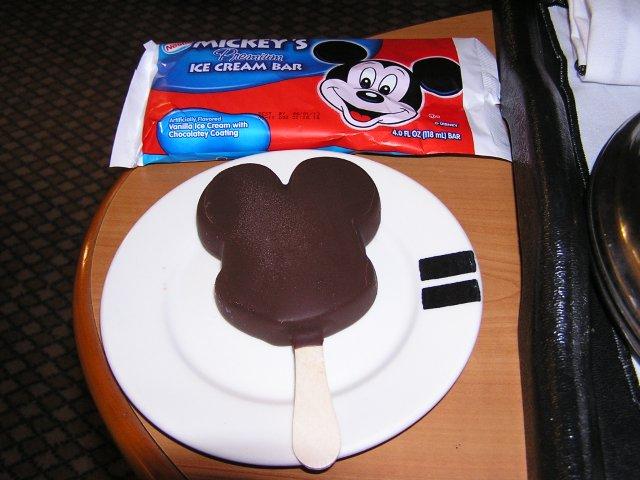 And last but not least, our excellent stateroom host,
Herri from Indonesia