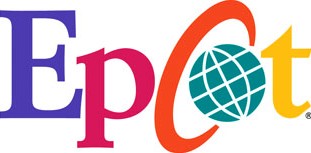 Since this was a relaxing vacation we only spent parts of 2 days in Epcot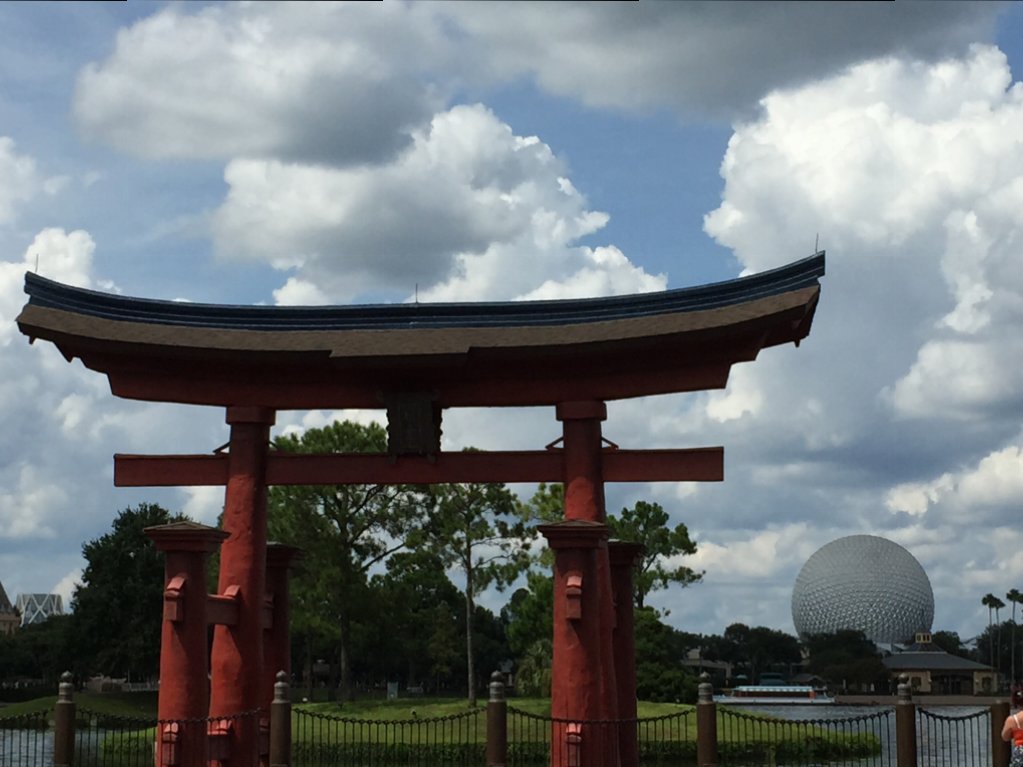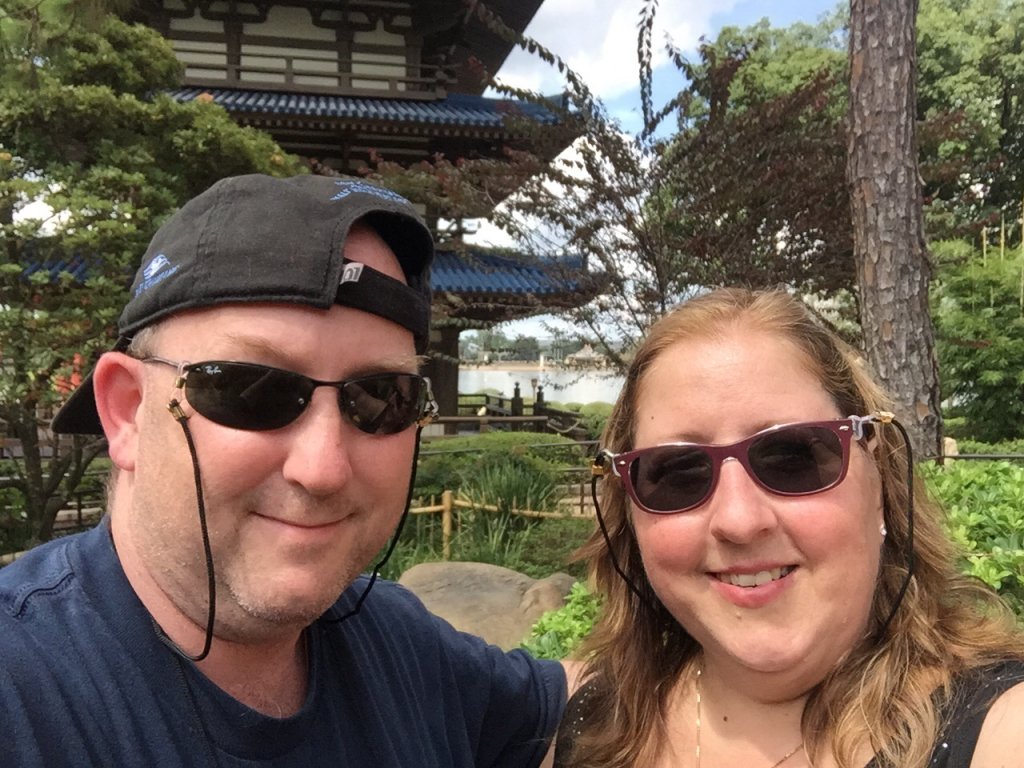 It's Duffy!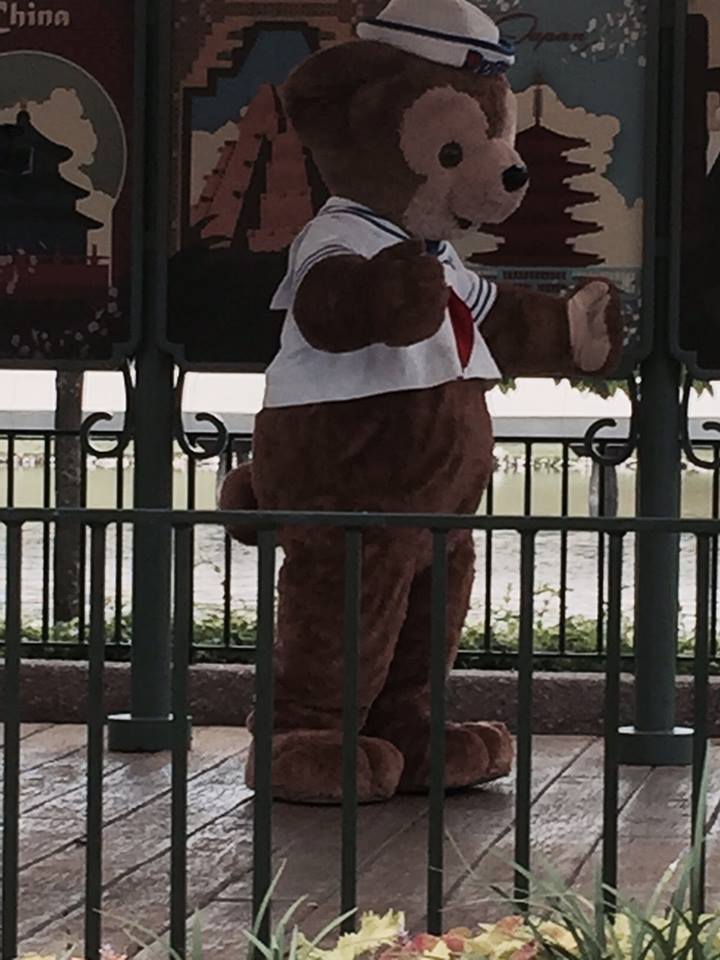 The best frozen coffees ever! They really hit the spot on a hot morning.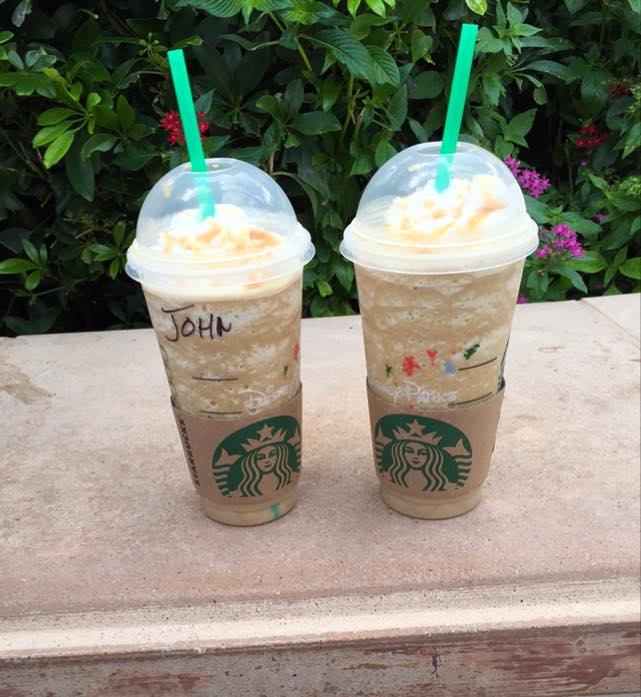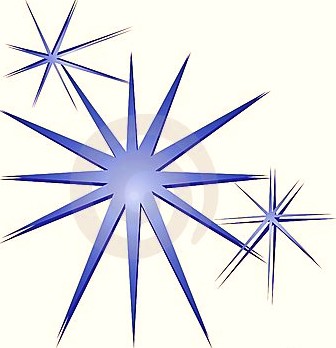 One night we attended the IllumiNations Sparkling Dessert Party. We loved it!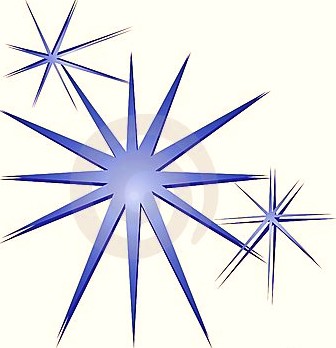 It was raining in the hours leading up to IllumiNations so they held the party indoors in a large private venue that was located between Canada and United Kingdom, hidden behind huge wooden gates. This is a special event that we booked months in advance. They limit the number of guests so if you want to do this be sure to reserve your spot as early as possible. The CMs had to turn away a lot of people who were curious about the party and asked to attend, that night.
The indoor venue was decorated so beautifully and the CMs who were running it were very, very friendly and encouraged us to enjoy all of the food and drink that we wanted, and to take anything we wanted to the private viewing area.

Before the party started we tried to stay dry using our Mickey ponchos and keeping a good attitude about the weather!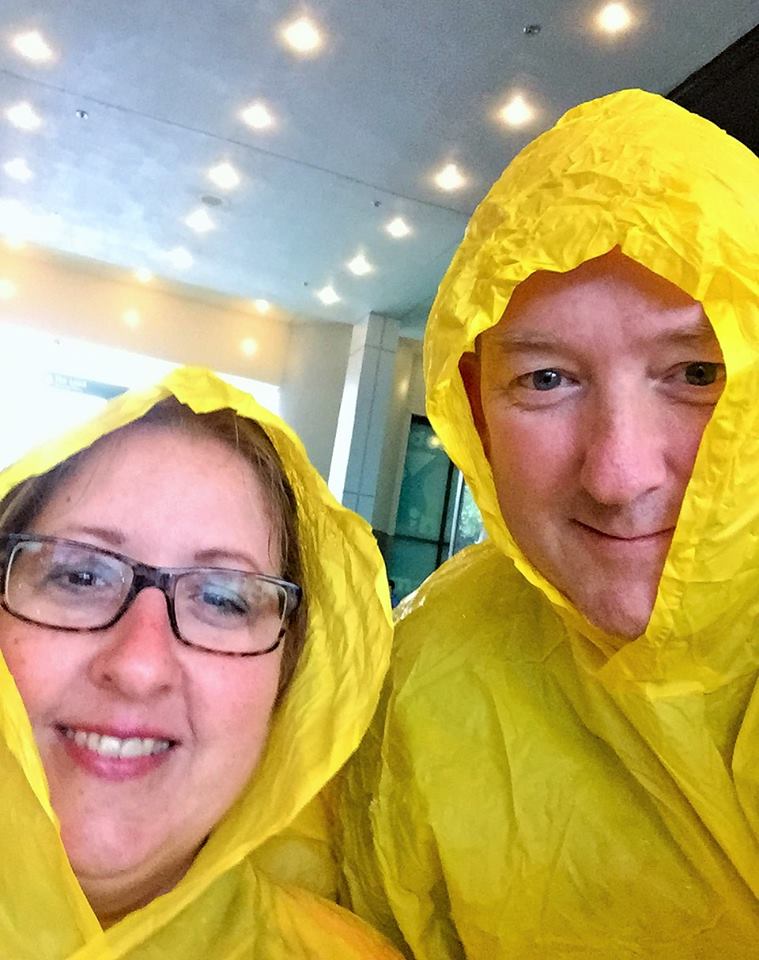 My pictures don't do the venue justice; the chandeliers were so sparkly and brightly colored and changed colors throughout the evening.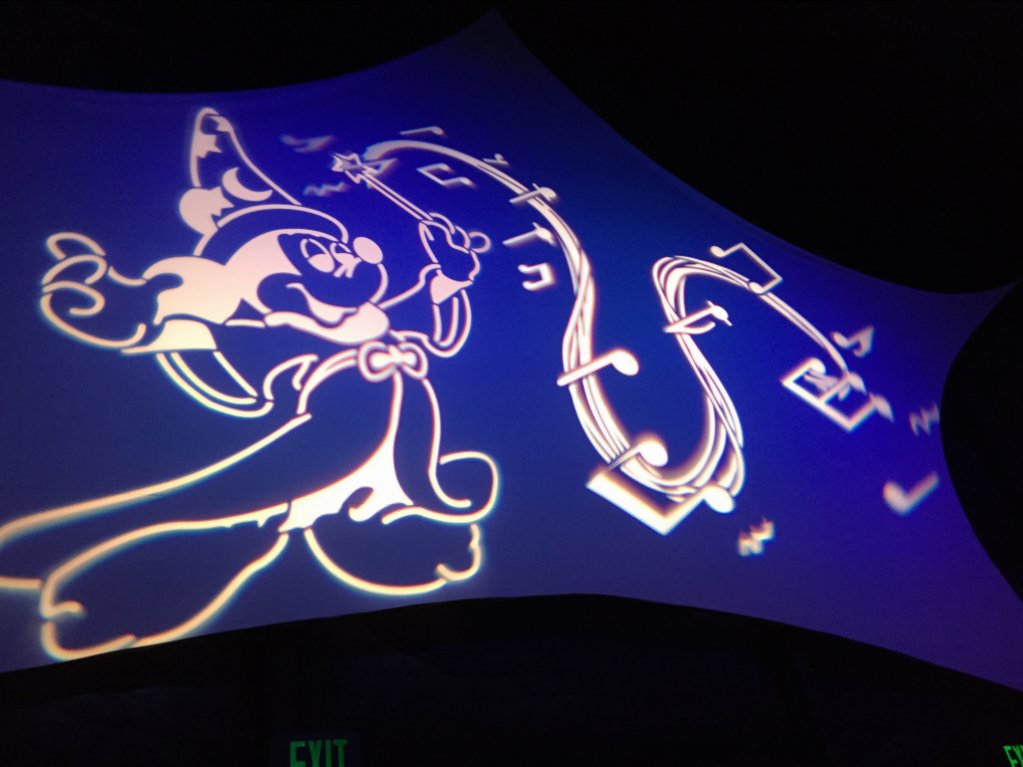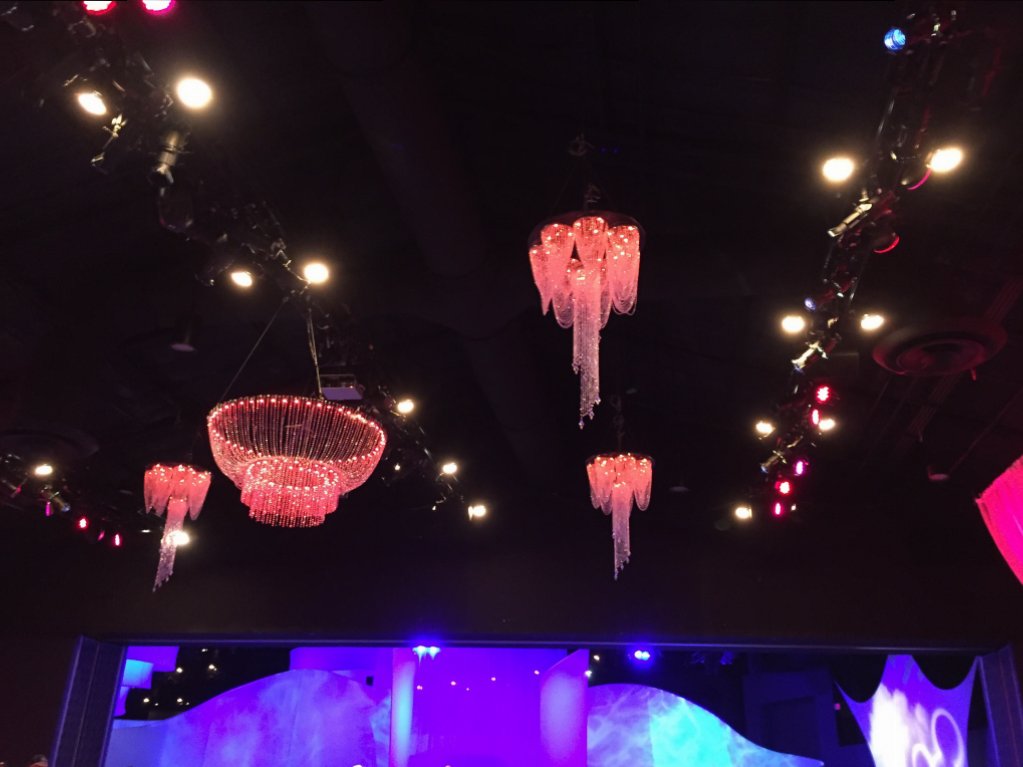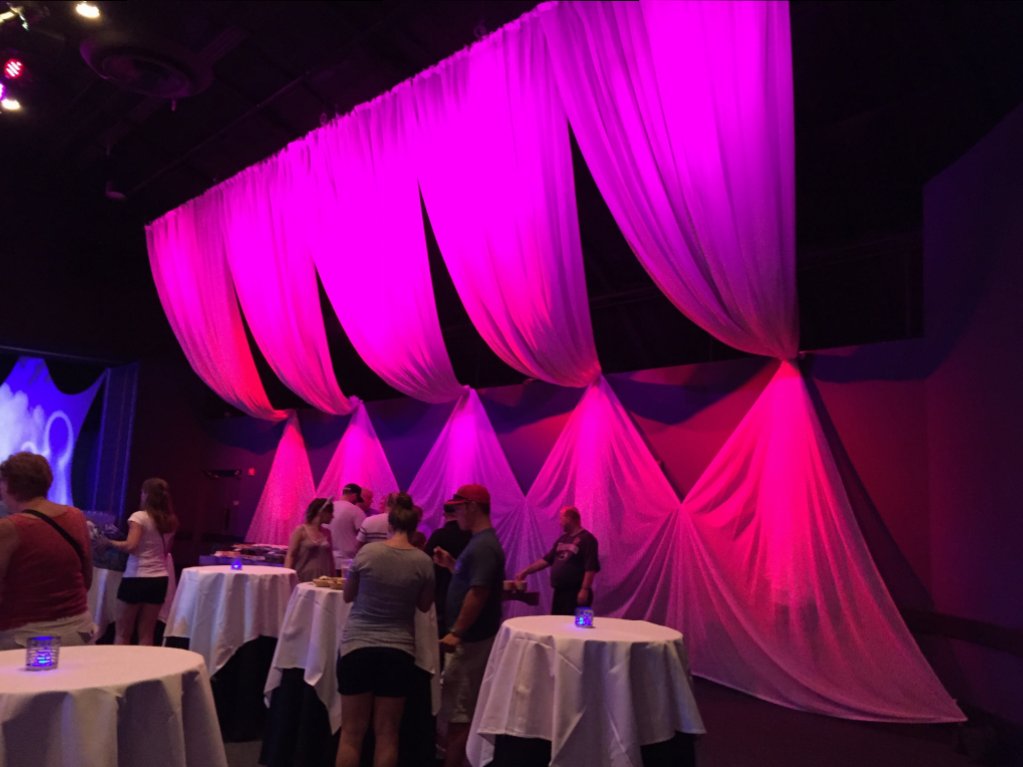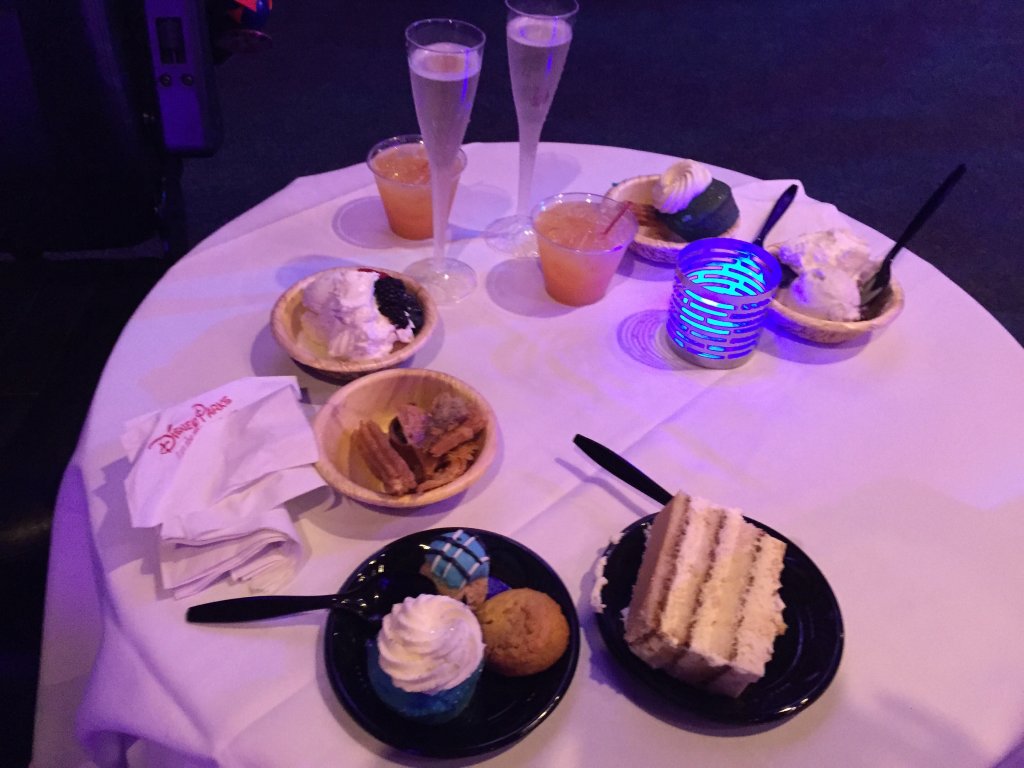 There was sparkling wine, Rum punch, soda, coffee, and delicious desserts from the countries in World Showcase.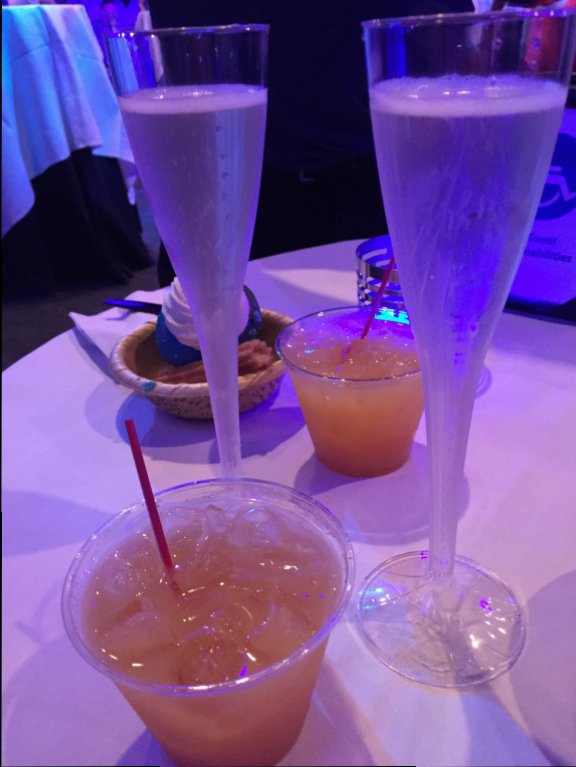 Fresh berry cobbler with vanilla bean ice cream and fresh whipped cream from the United States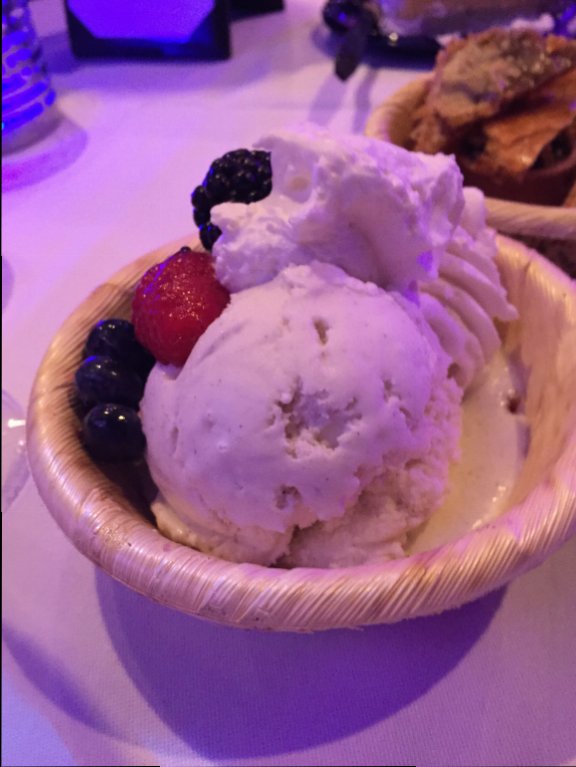 Going clock-wise: Tiramisu from Italy,
no-sugar-added lemon cookies, rice puff inspired by Asian cuisine, Sparkling blue velvet cupcake,
Cinnamon sugar churro from Mexico, Chocolate ganache tart from France, and Baklava from Morocco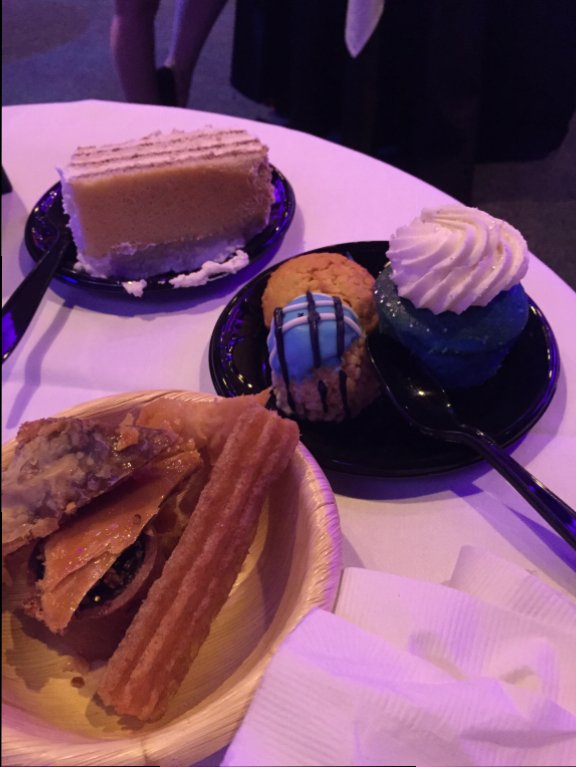 "Cheers!!!"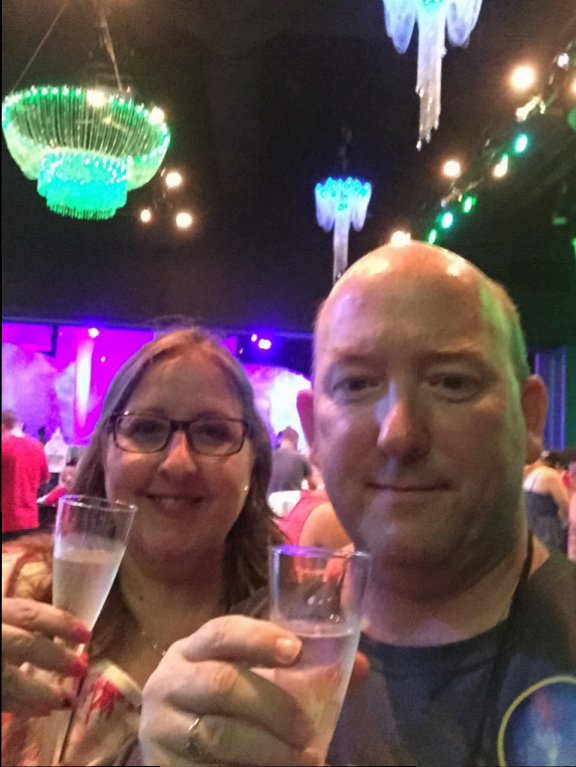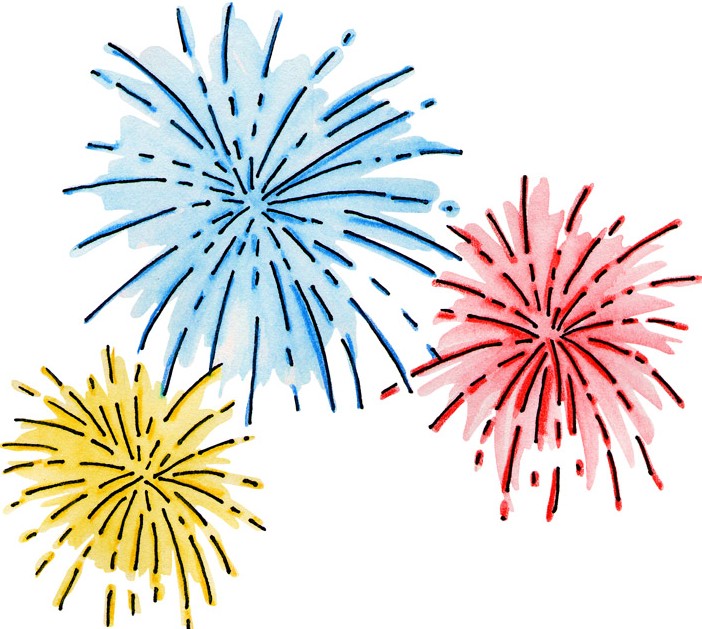 We watched IllumiNations from a private VIP viewing area that provided a totally unobstructed view of World Showcase Lagoon.
It stopped raining in time to enjoy the show.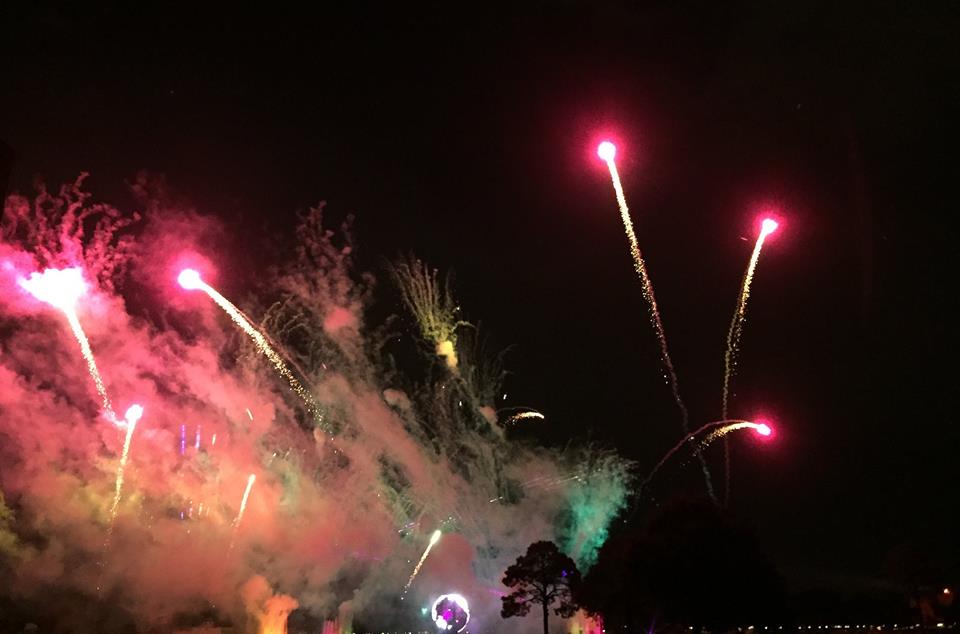 There were 2 levels to the viewing area; we opted to stay on the upper level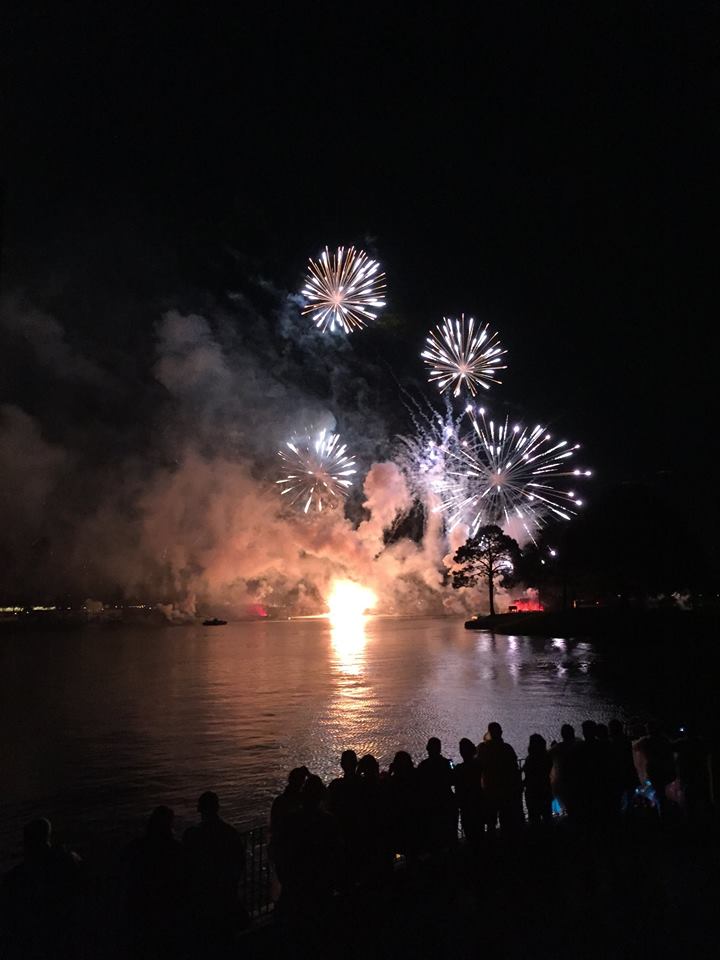 IllumiNations: Reflections of Earth is my favorite fireworks show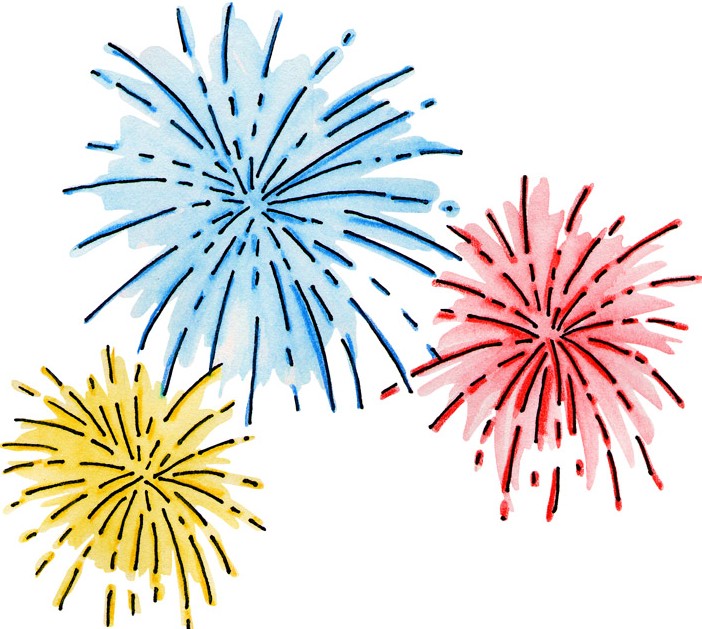 Right after the fireworks were over we were looking at the pictures that we took of the fireworks when a woman came up to us and said "Are you missing a bracelet by any chance?" So I checked my left wrist and saw that my Magic Band was still there. Then I looked at my right wrist and saw that my Chamilia bracelet full of beads and charms worth hundreds of dollars but are priceless to me and irreplaceable was missing!!
I felt shocked and looked at her and she then held out my bracelet!!! She said that she found it on the ground in the private viewing area and didn't want to turn it into a CM so she was asking people in the hopes of finding the owner. I hugged her so tight and thanked her over and over. It had been raining so we were wearing ponchos and it was so dark that I never would've noticed that it was missing until much later on. I would've had a heart attack and been extremely upset. So there are still really really good people out there at WDW!
Here is a pic of my bracelet.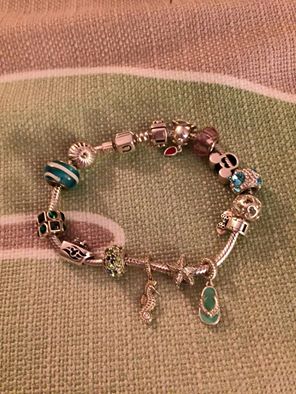 On our last day in the Magic Kingdom John brought me into Main Street Jewelers and
bought a Pandora Mickey & Minnie lock chain for my bracelet, as well as the Spaceship Earth with monorail charm.
Here is a picture of my bracelet with the new charm and lock: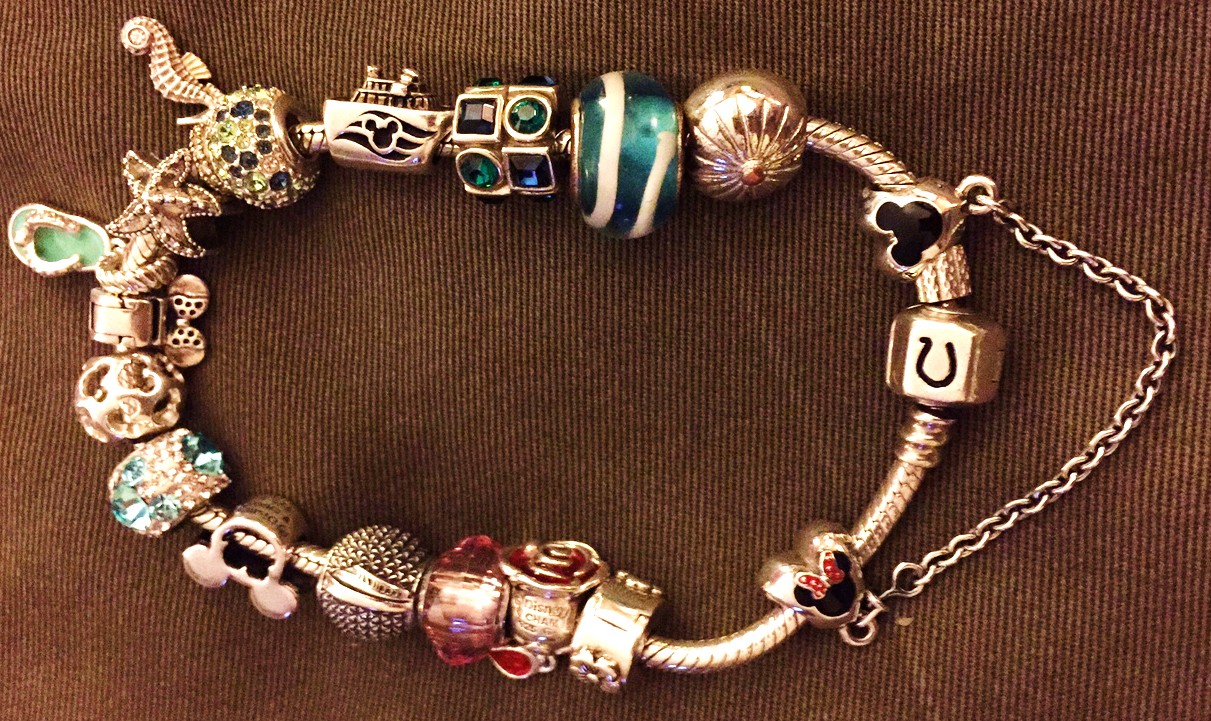 Goodnight, Epcot!!