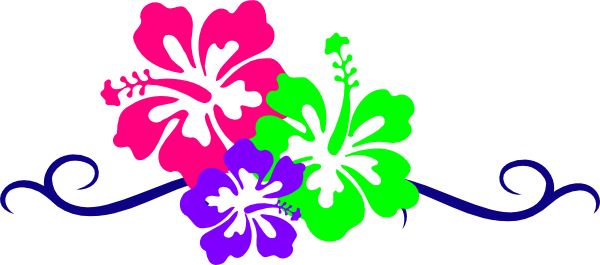 Disney's Polynesian Village Resort
The Great Ceremonial House

There are newly remodeled waterfalls and stone and Tiki torches on either side of the entrance.
The sounds of the water falling over the rocks,
the sight of the Tiki torches and beautiful foliage,
and the sounds of Hawaiian music playing in the background make for a very inviting welcome!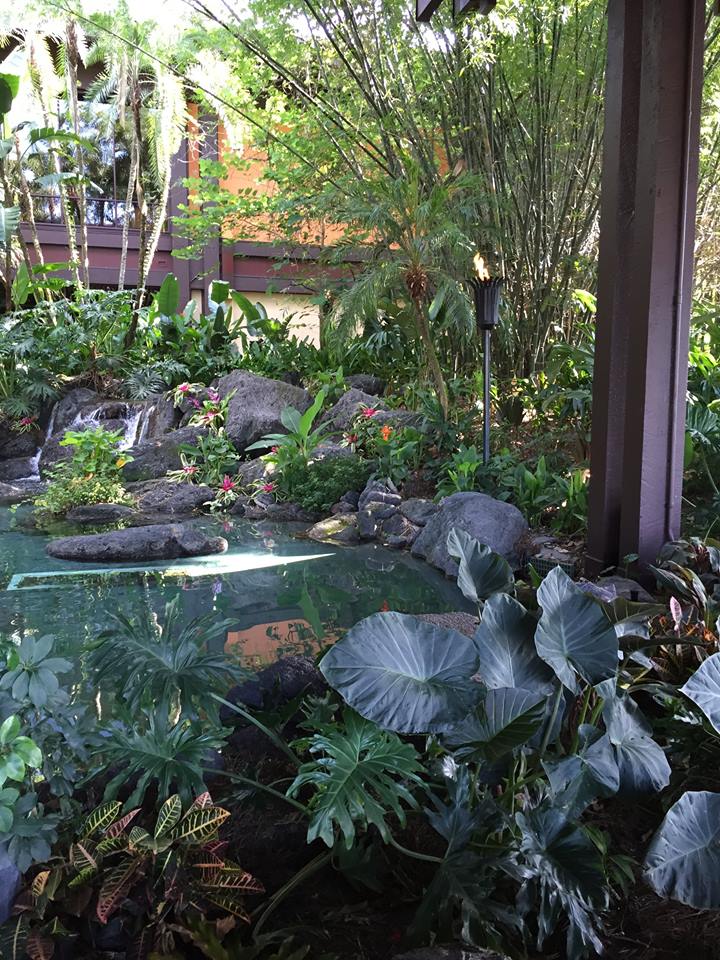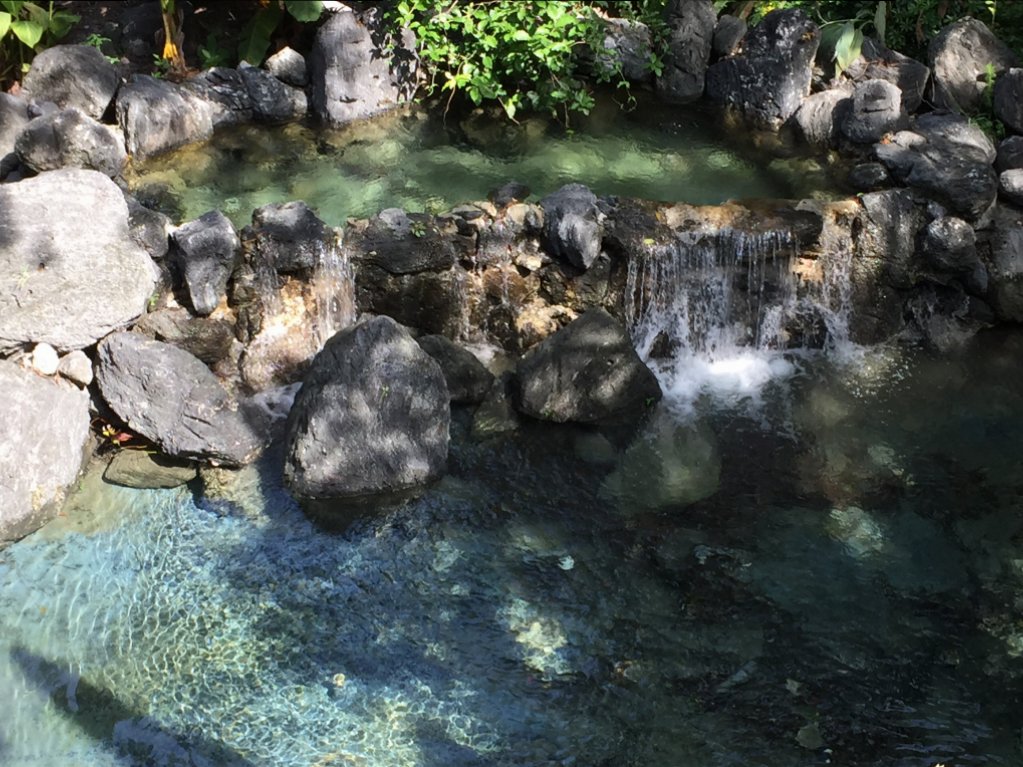 Before our trip I saw many pictures online of the new lobby, but I loved it more than I thought I would.
I love how now you can see right up to the glass ceiling and it really showcases all of the new lighting.
All of the new seating provides comfortable, intimate places to relax and enjoy the wonderful ambiance.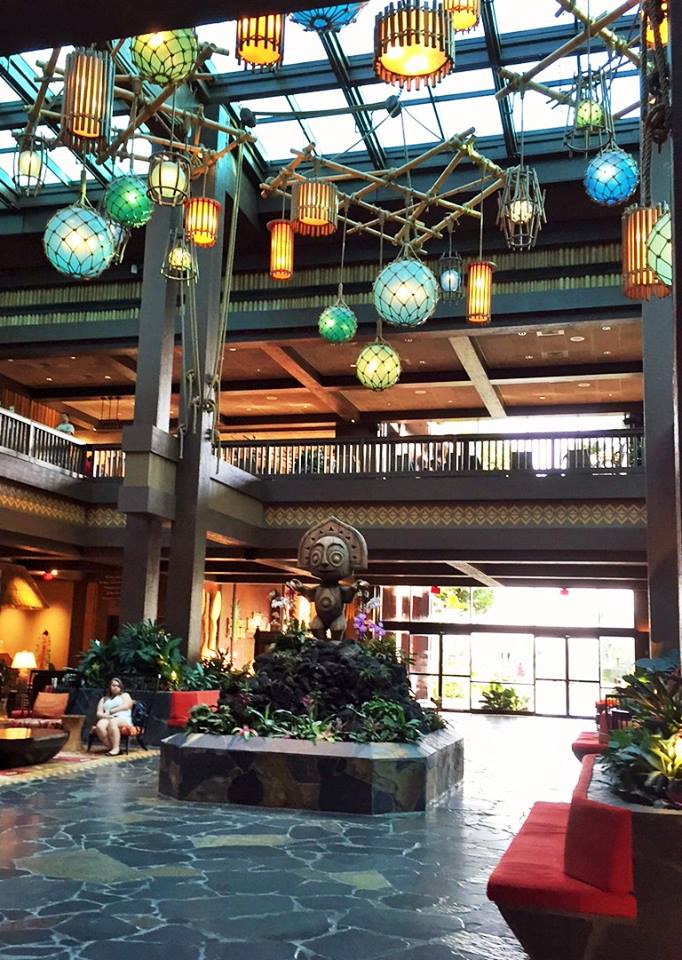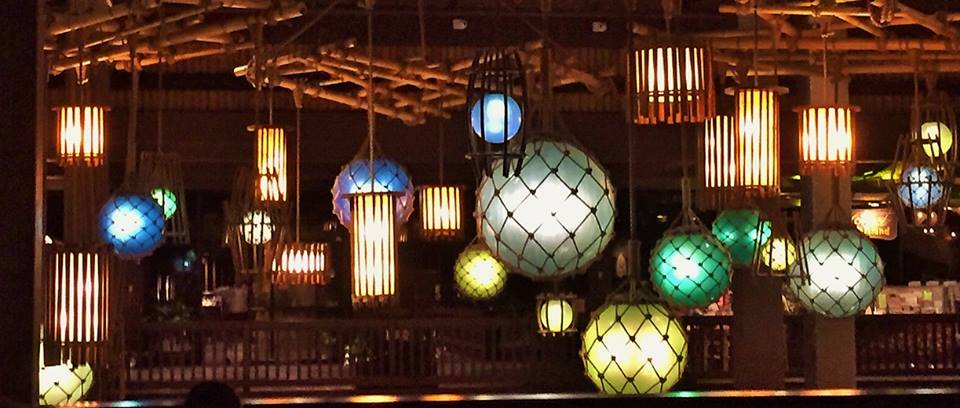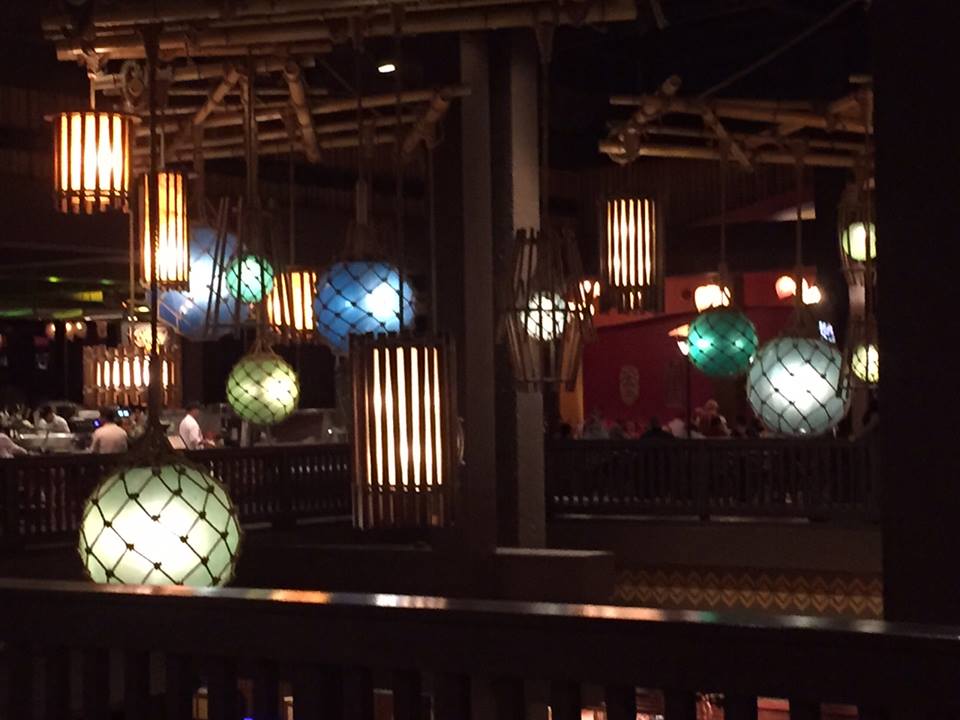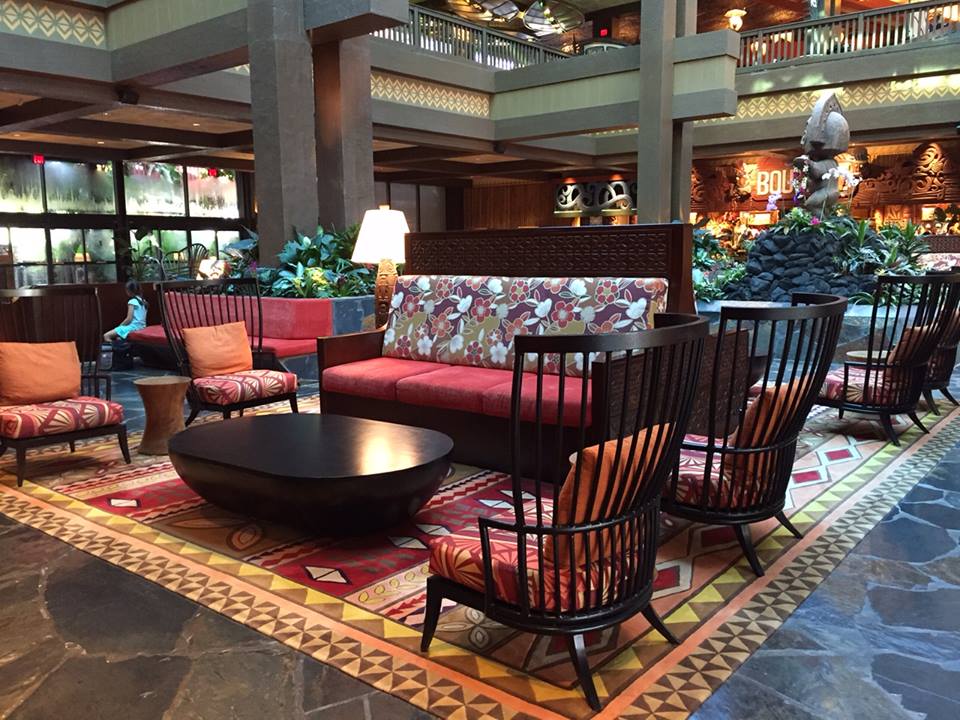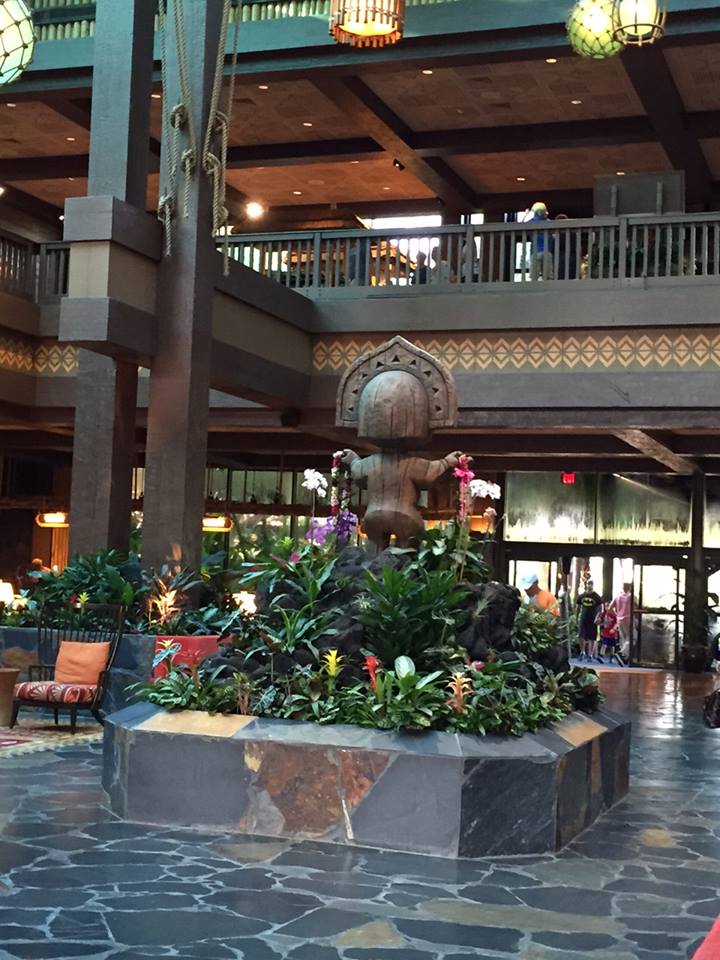 All of the artwork in the lobby is new, including this huge map
reflecting the new names of some of the longhouses and the addition of the bungalows.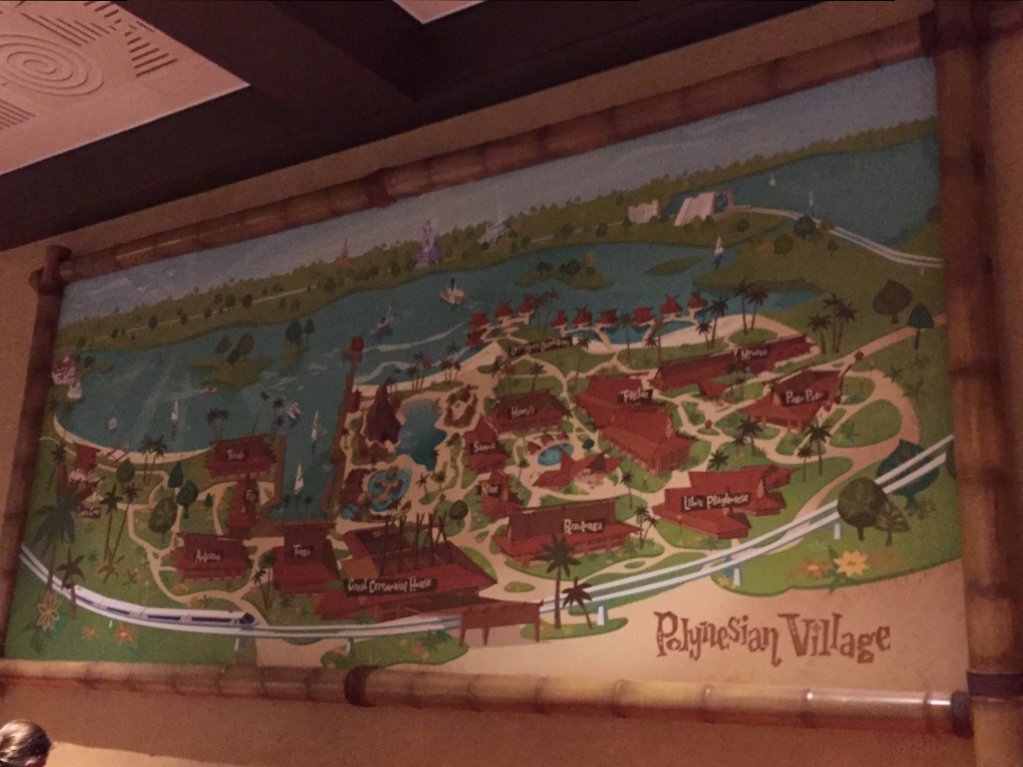 The Polynesian Village Resort as seen from the beach of the Grand Floridian.