We tried some new restaurants as well as some of our old favorites on this trip!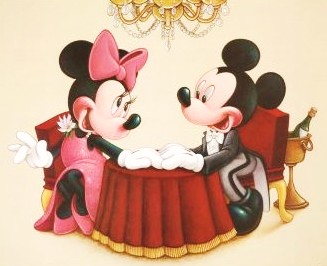 On the top floor of the Contemporary is the
California Grill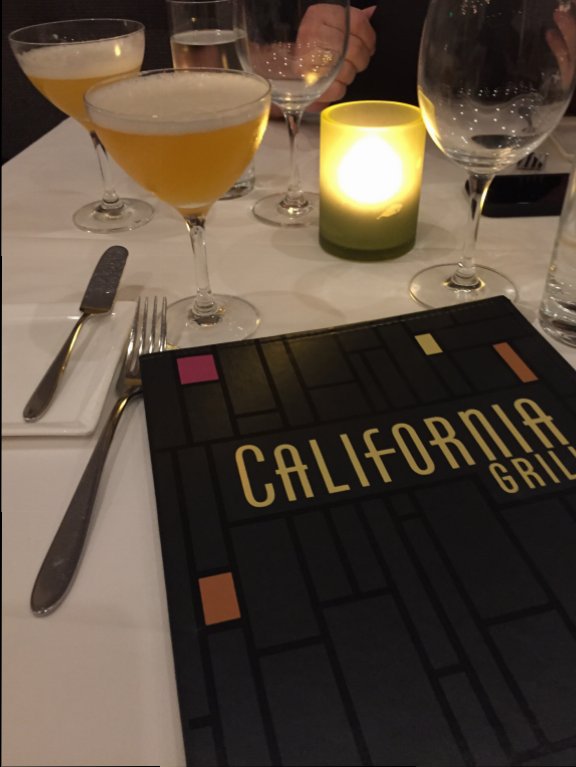 The food, service, and ambience were wonderful without being overly formal; our kind of restaurant!
When you step off the elevator on the 15th floor you are greeted by a huge wine cabinet displaying 1,600-bottles.
It's literally a "wall of wine"!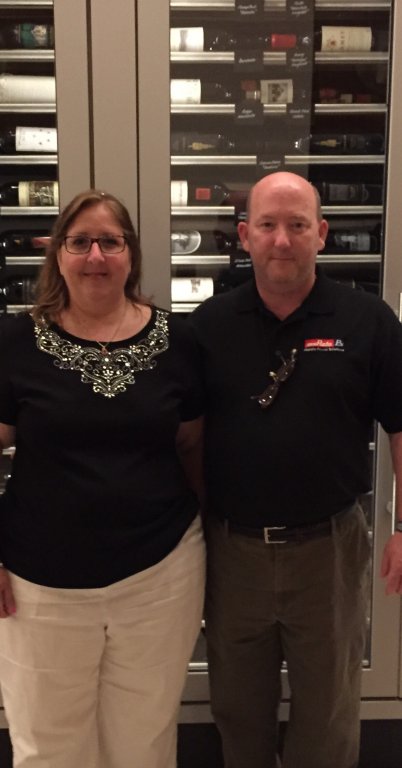 We shared the BLT flatbread appetizer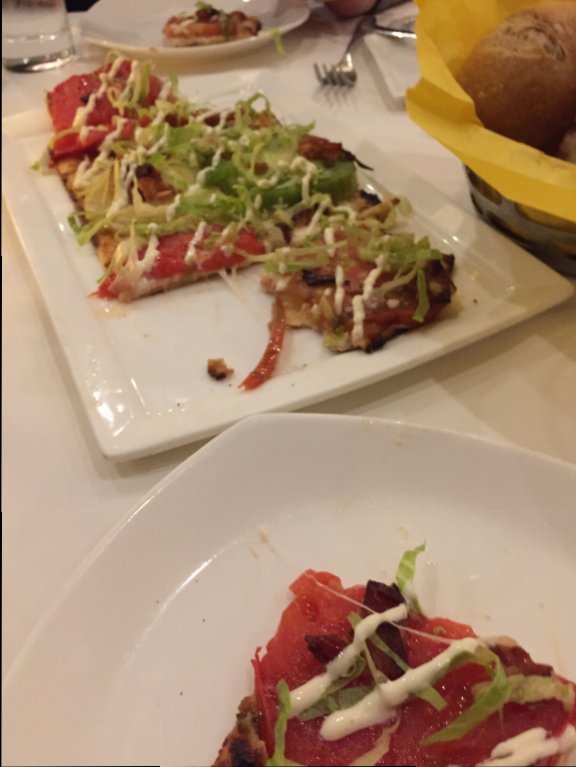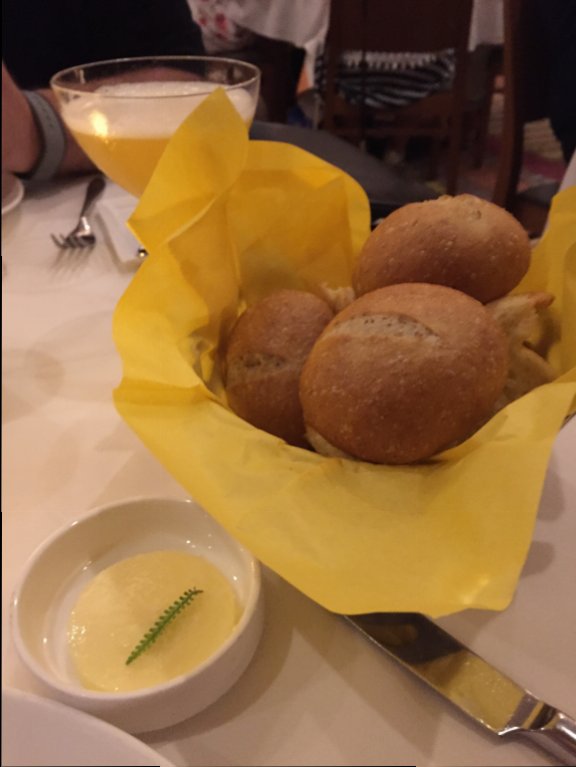 We saw that one of their specialty drinks called the
Monte Ray had Licor 43 in it so we knew it'd be good...and it was!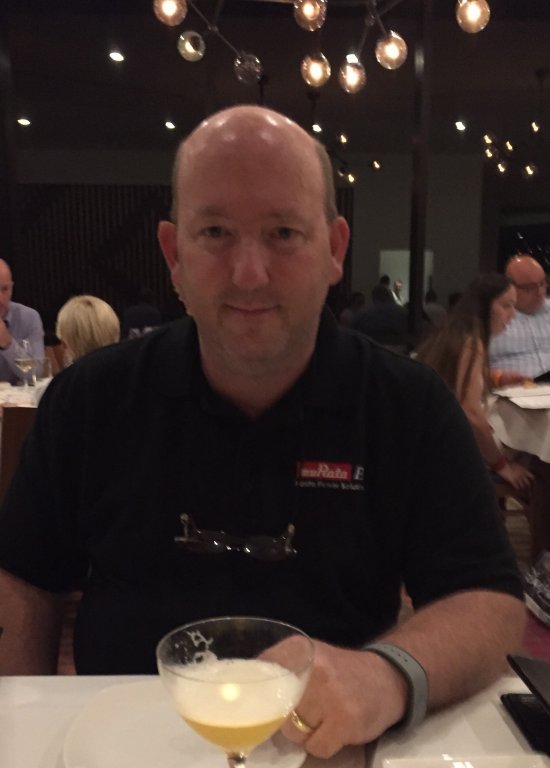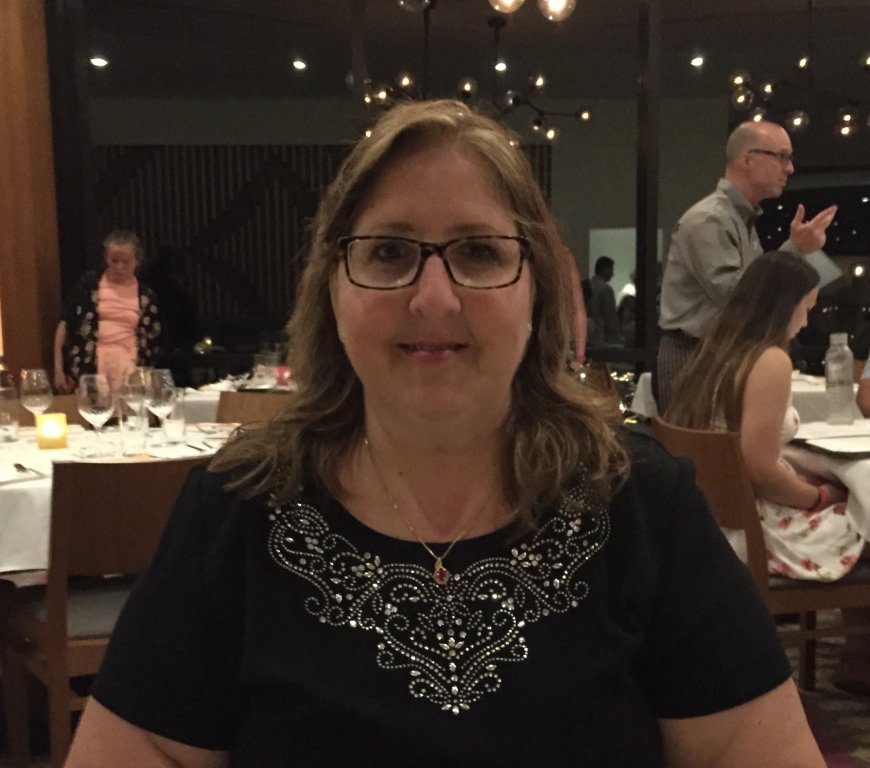 I had the beef tenderloin and John had the bison. Both were prepared perfectly.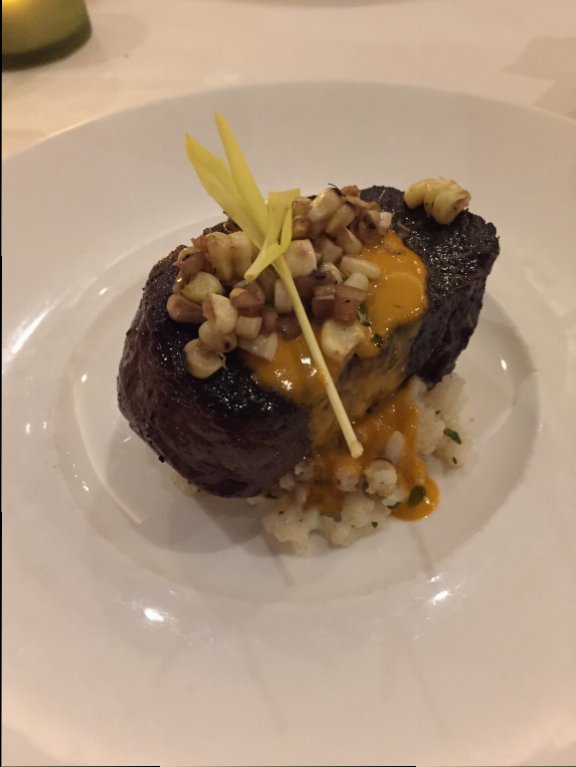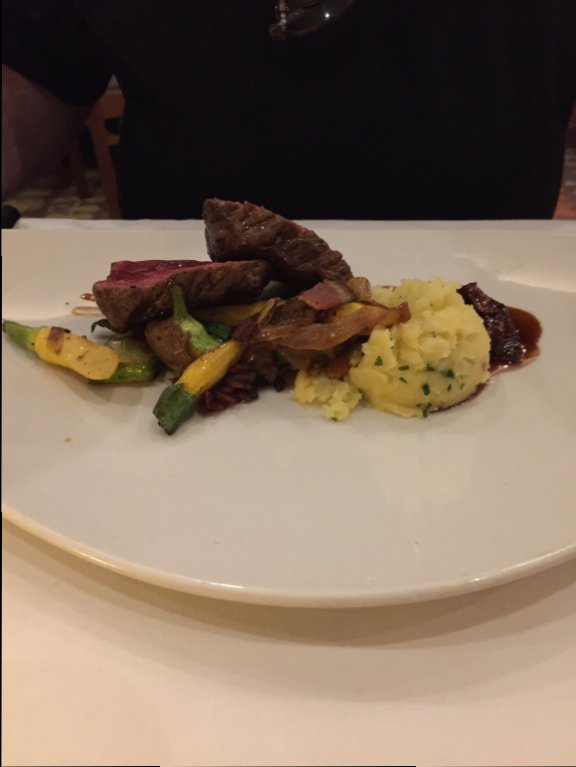 At 10:00 they dimmed the lights and piped in the soundtrack to
Wishes while we watched it from high above the Magic Kingdom.
It was a different and fun perspective.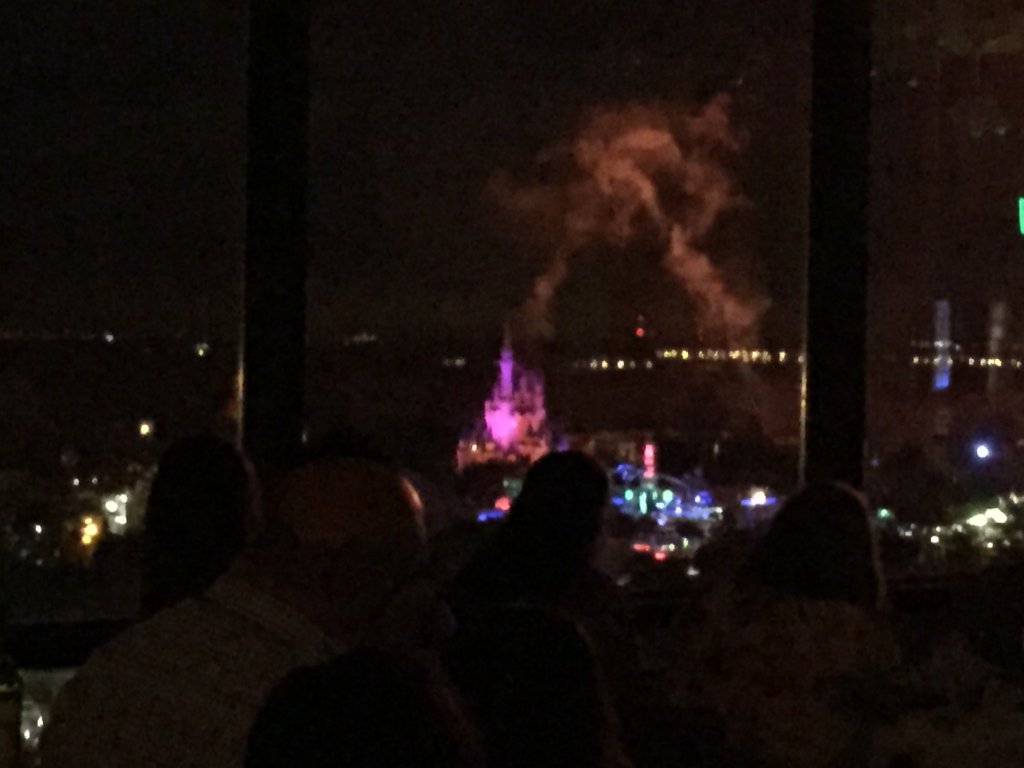 One of our favorite meals is breakfast at the
Kona Cafe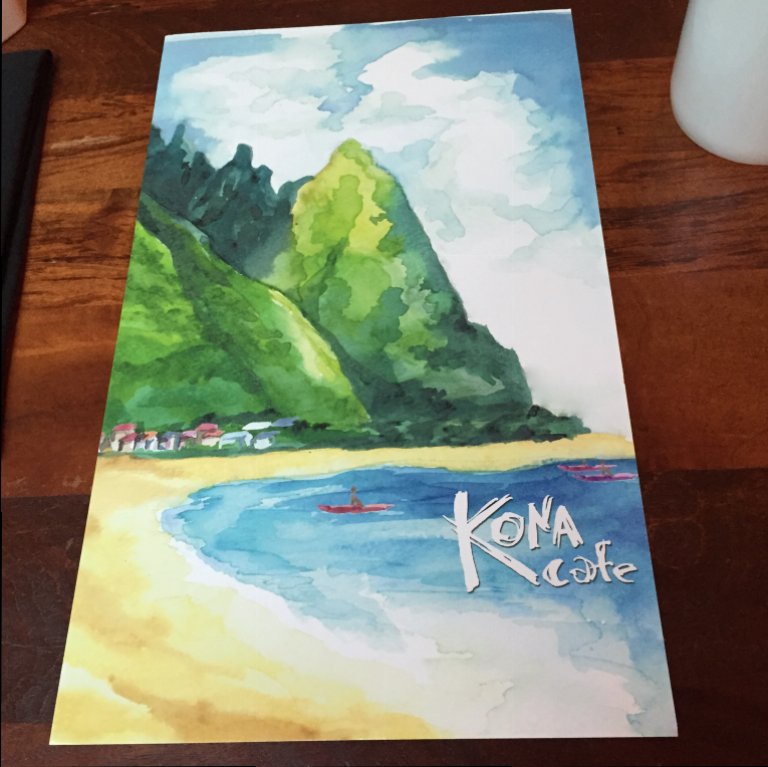 Nothing tastes as good in the morning as 100% Kona Coffee and Pineapple Macadamia nut pancakes.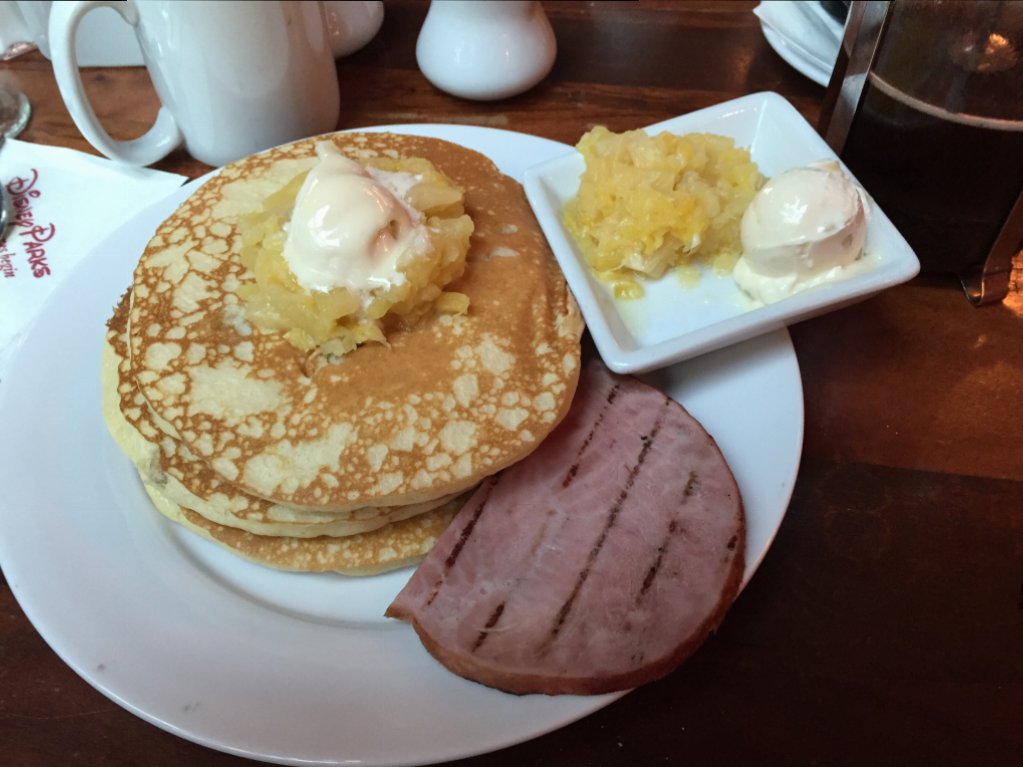 John's steak and eggs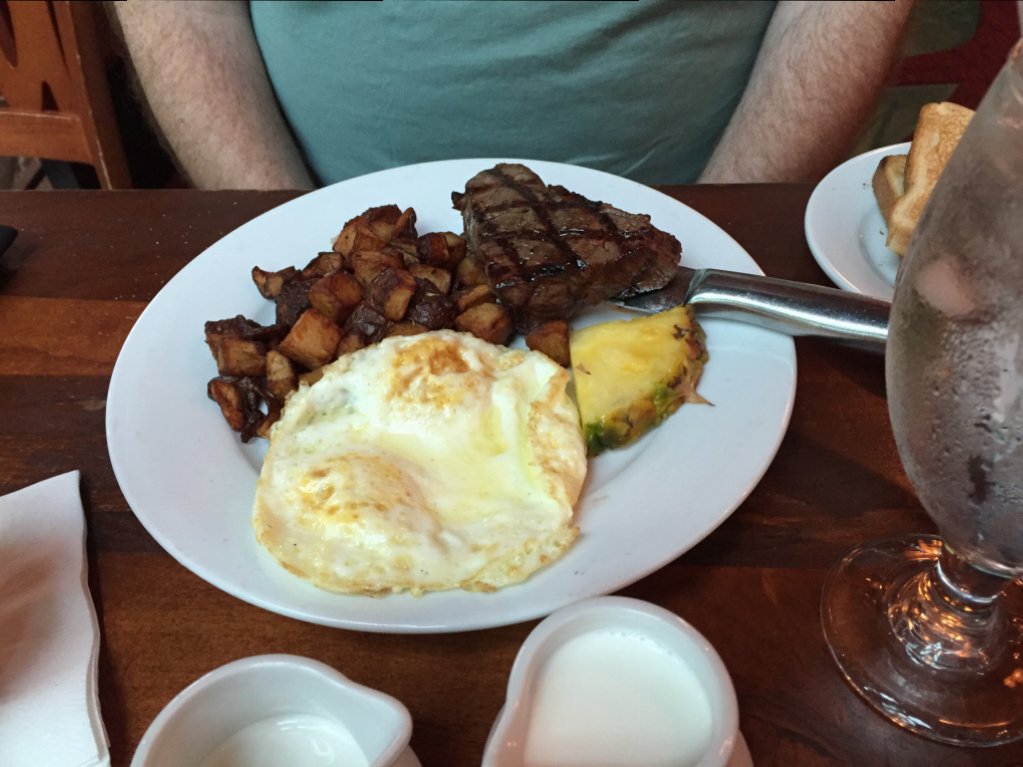 We had breakfast here a few times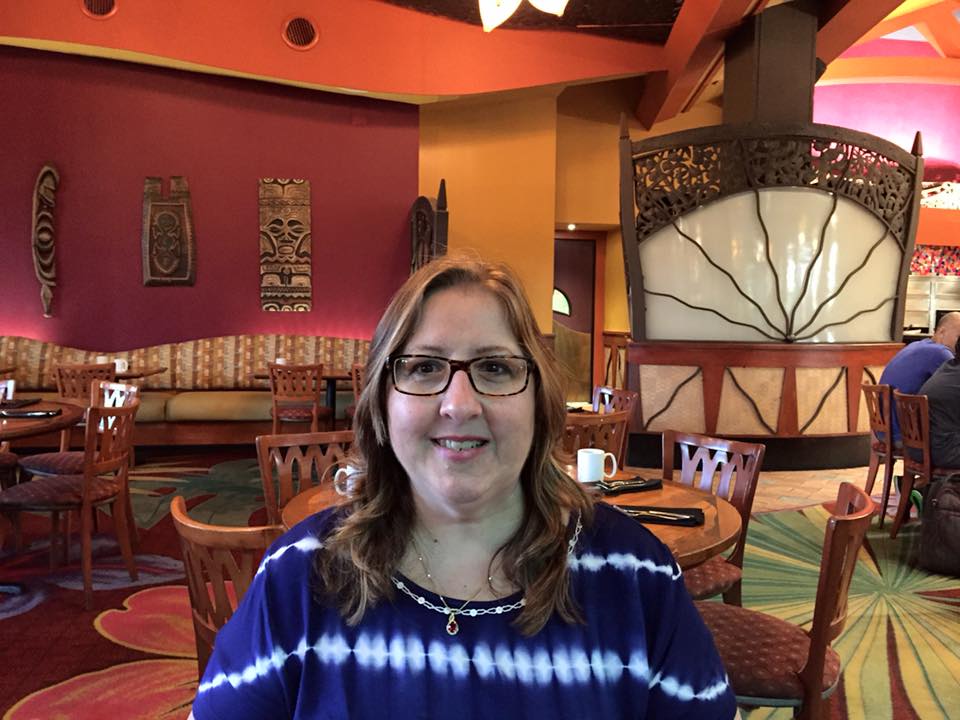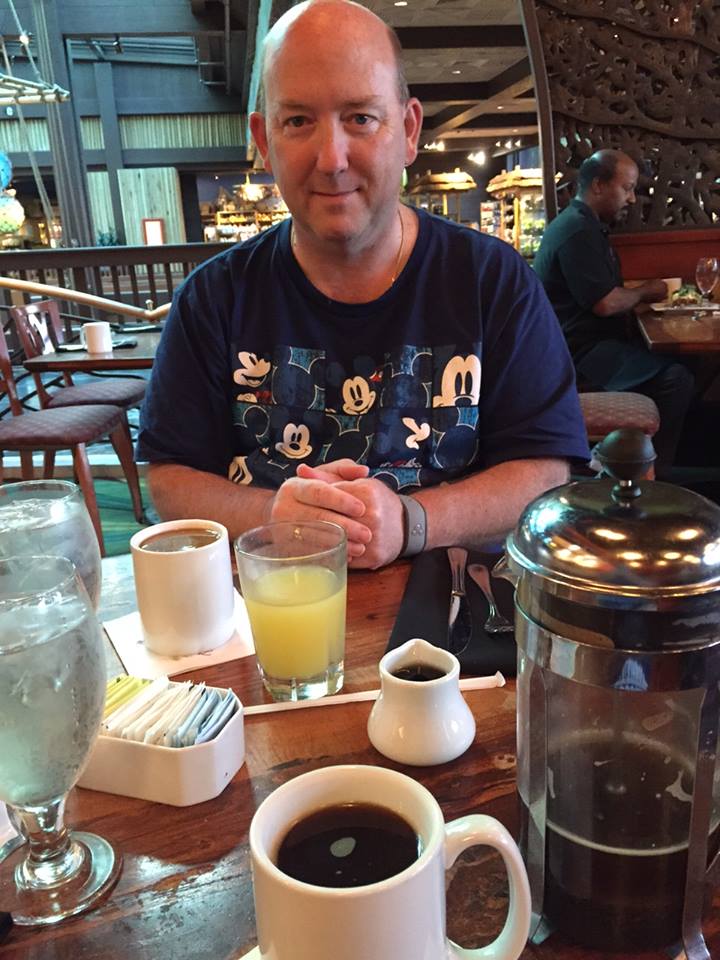 We wanted to check out the new Fantasyland
so we made lunch reservations for
"Be Our Guest"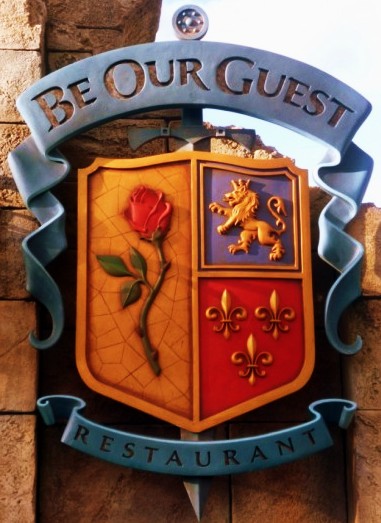 We enjoyed it so much that we went back a second time a few days later!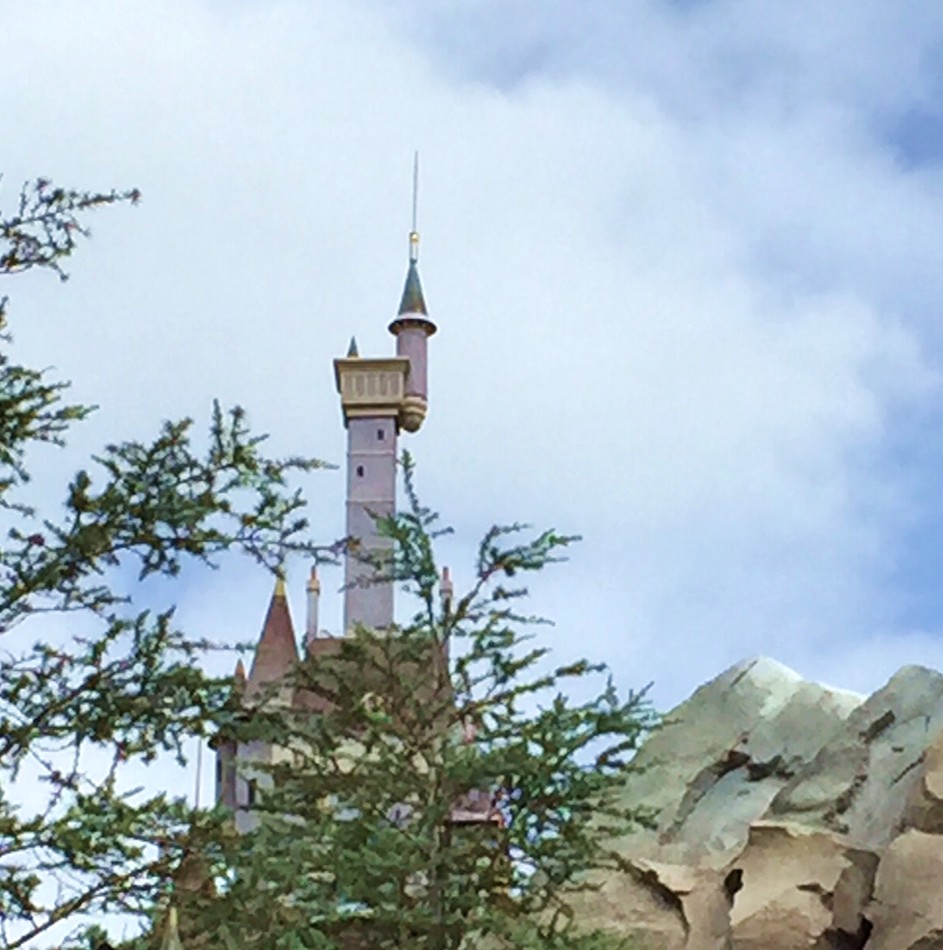 The impressive entrance to Beast's castle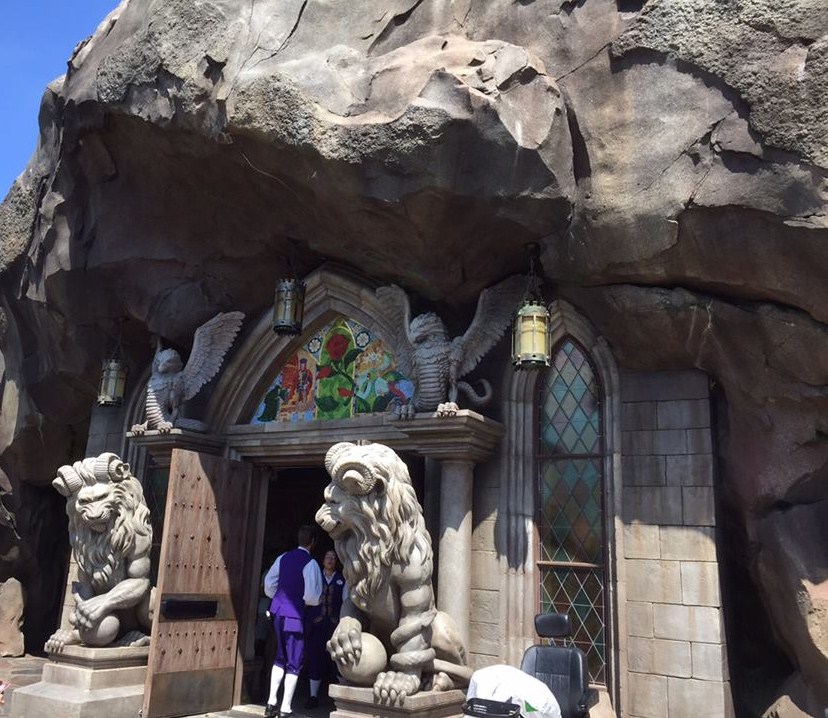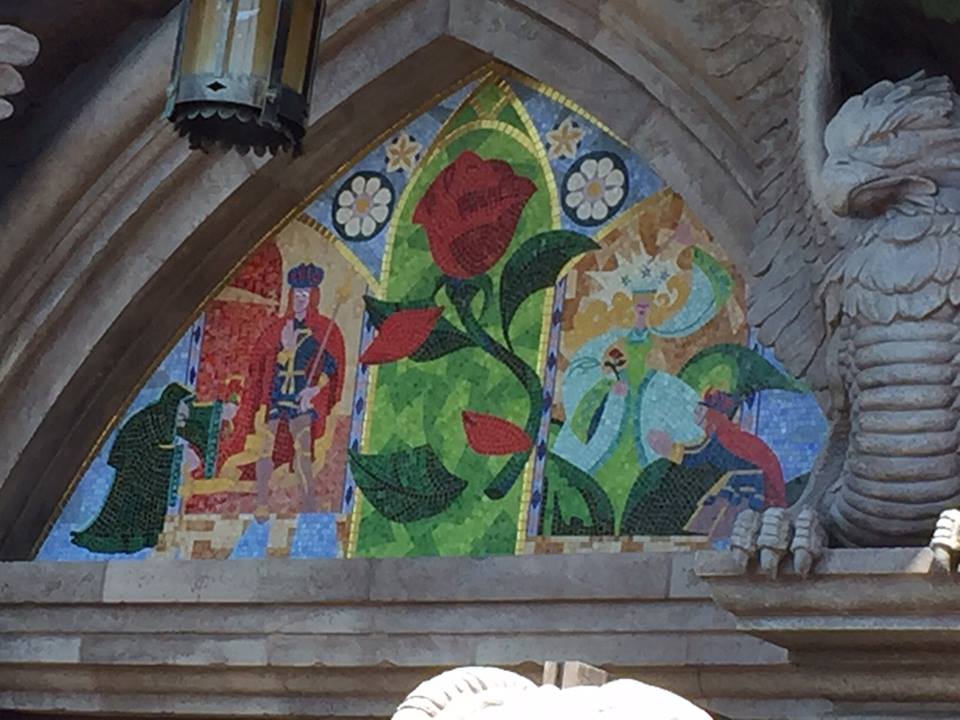 We checked out the 3 different dining rooms and decided that we liked the "Grand Ballroom" best.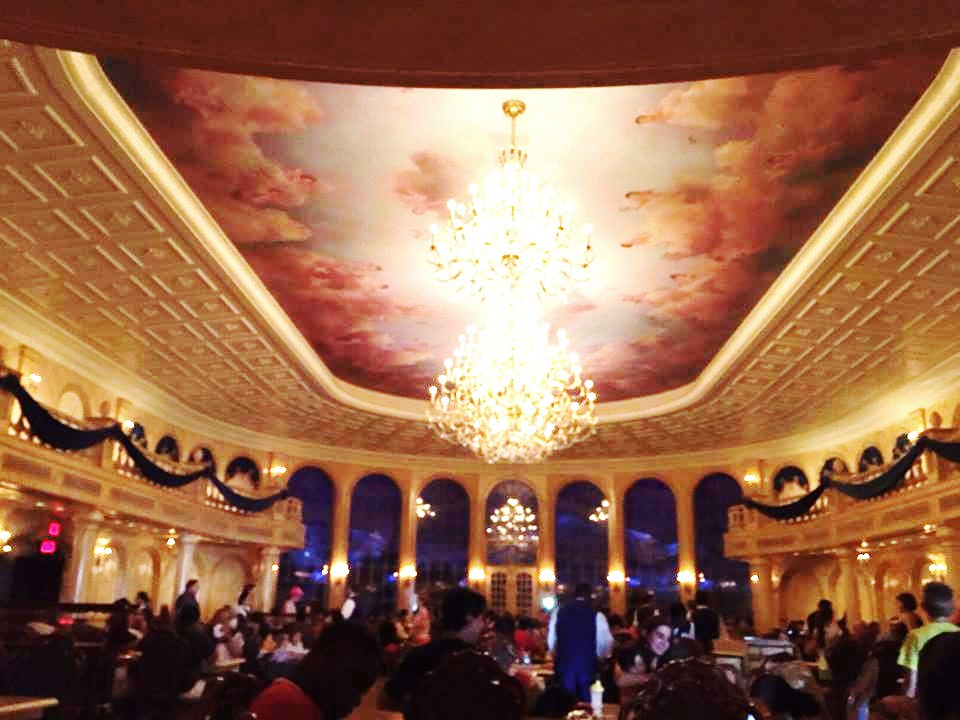 We found a table for 2 off to the side that was as quiet as you could get in such a large dining room.
John had the brilliant idea to set our mister-fans on the table
to help us cool off faster while we waited for our meal to arrive!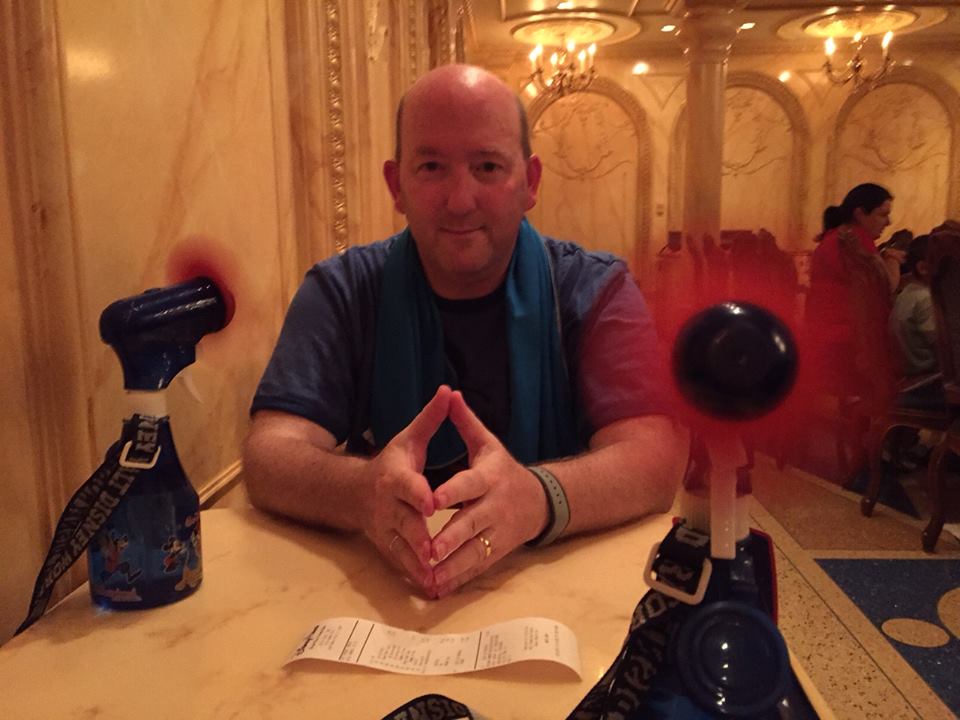 The portions are huge! We shared an entree our second visit.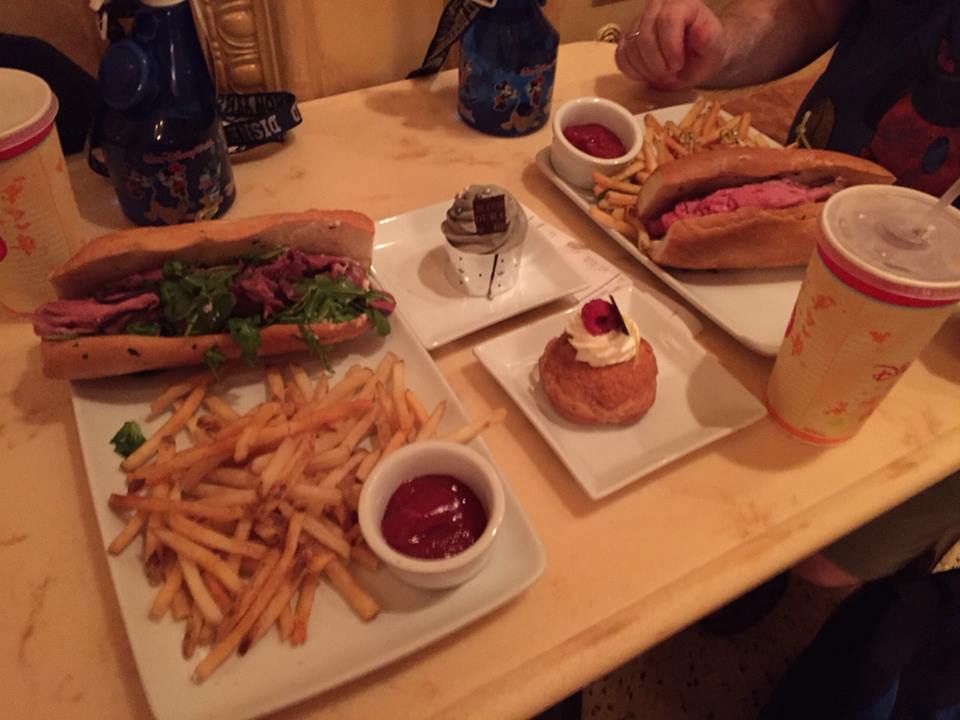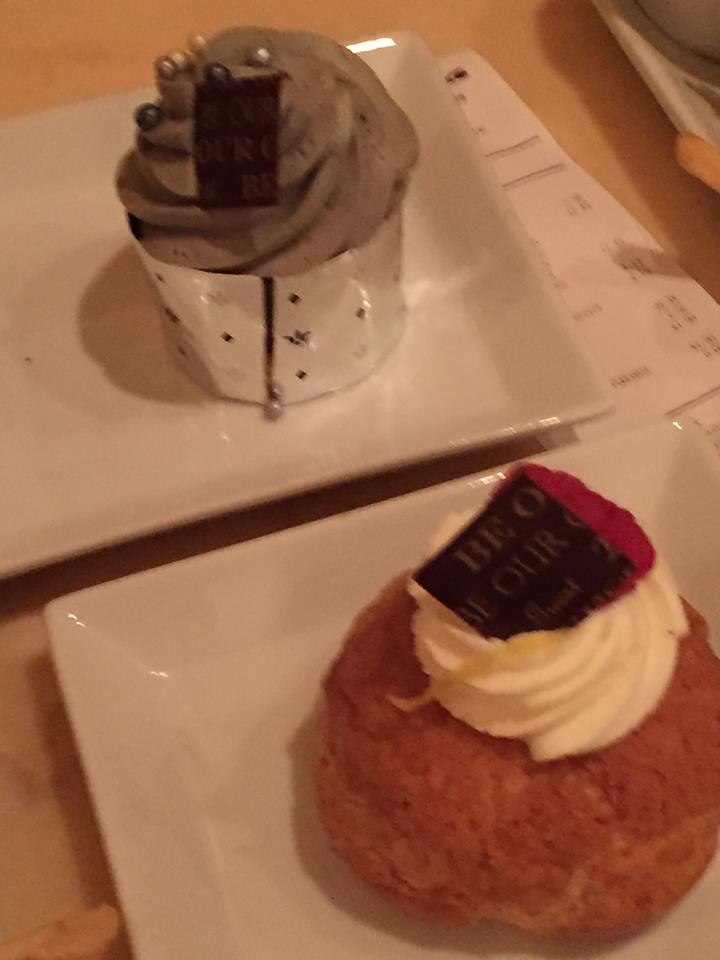 The grey stuff was delicious!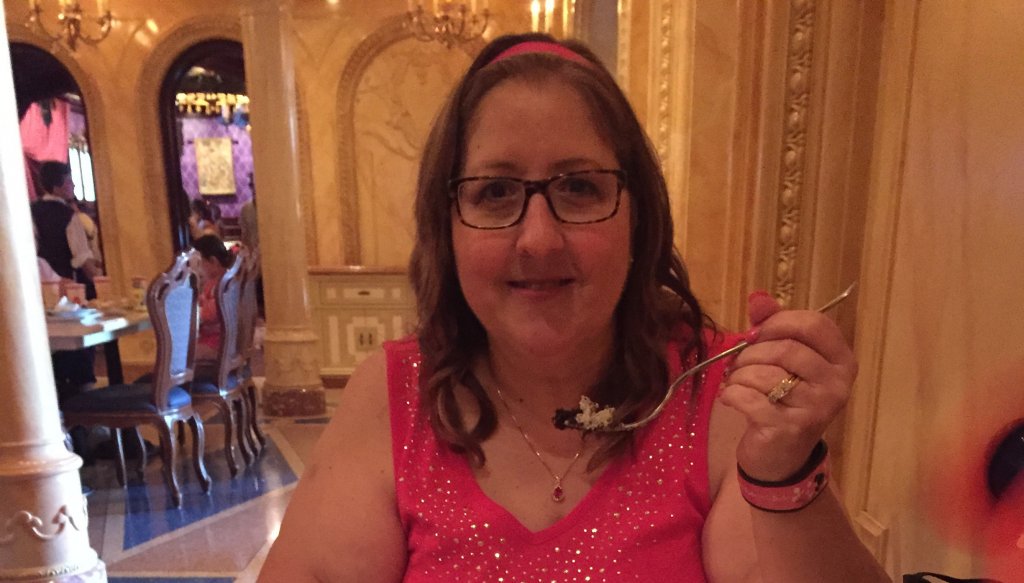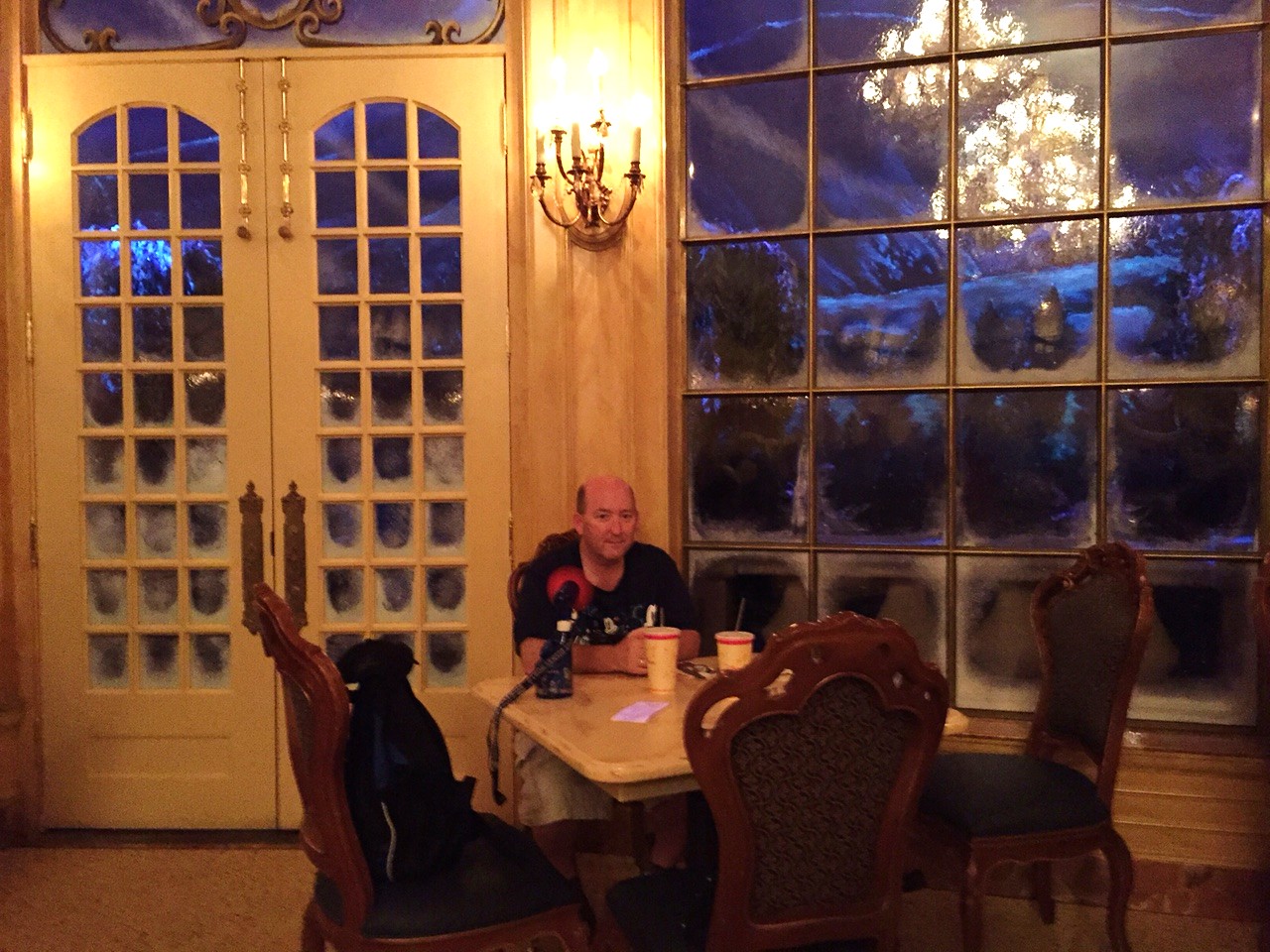 Another new restaurant for us was the
Grand Floridian Cafe
This place is a true hidden gem.
Our server Olga at lunch was so good that I stopped to tell her manager on our way out.
We enjoyed our spur-of-the-moment lunch here so much
that when our luau dinner got rained out I knew where we'd be having dinner instead.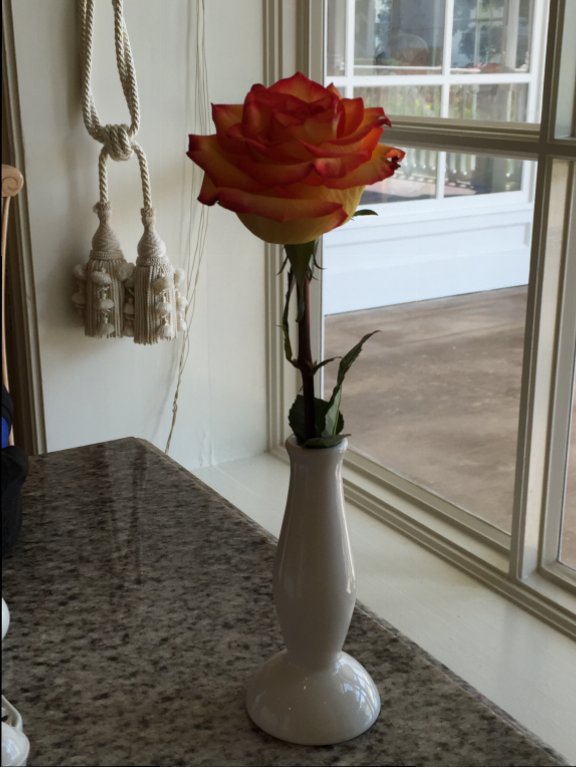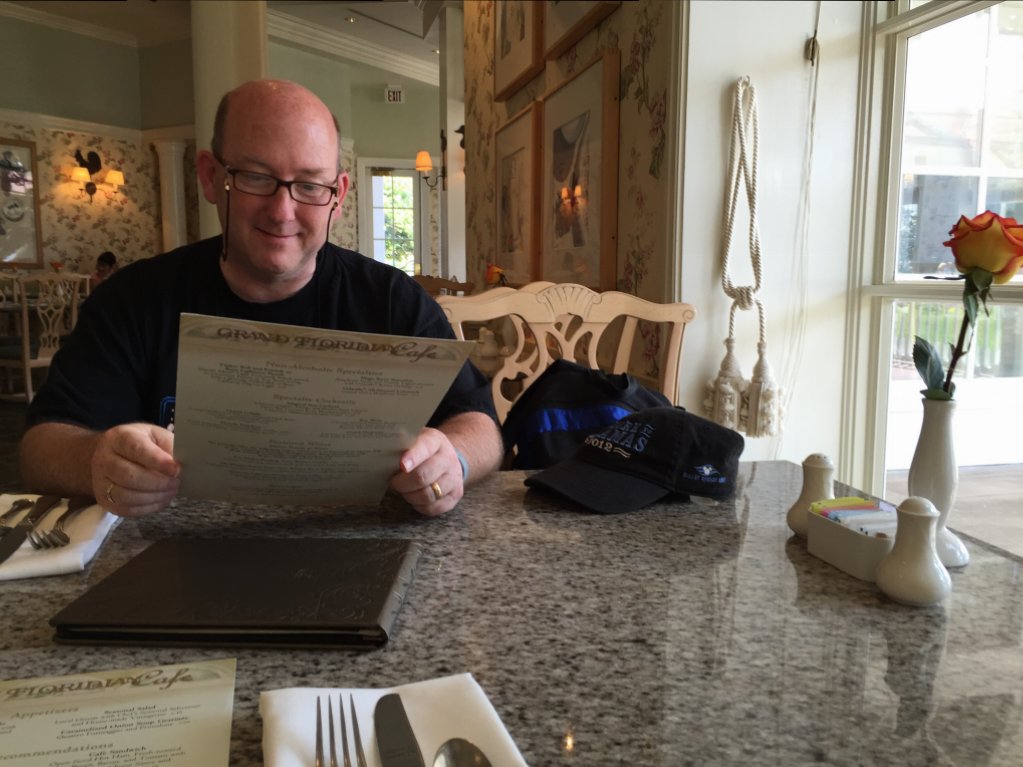 We shared the grilled chicken sandwich for lunch.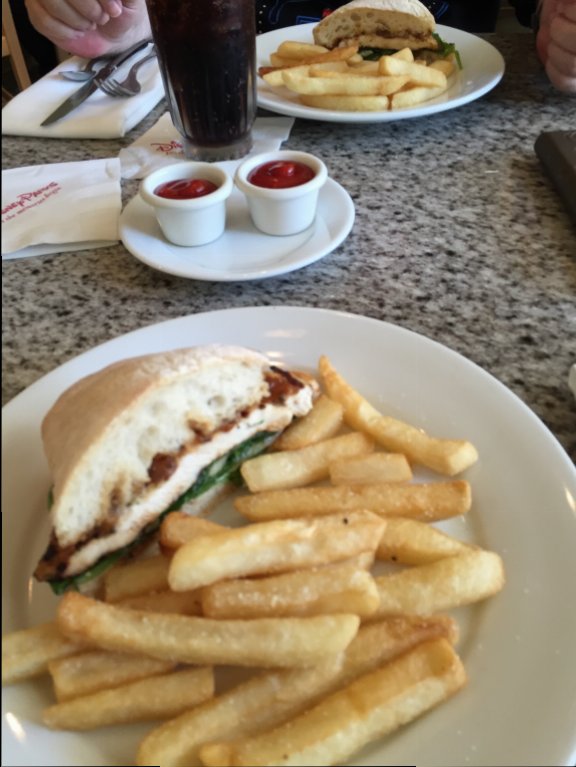 The Grand Colada (l) and Pimm's Punch (r)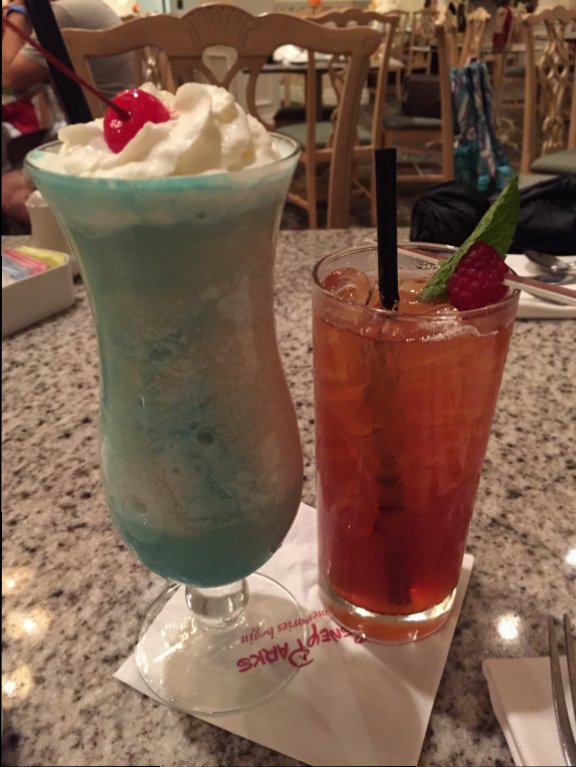 With its color-changing ice cube my Magical Star Cocktail was as much fun to look at as it was to drink.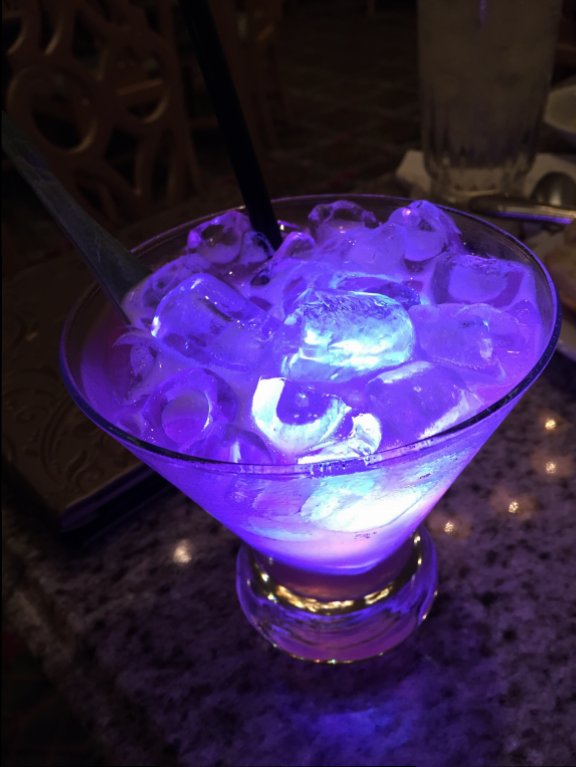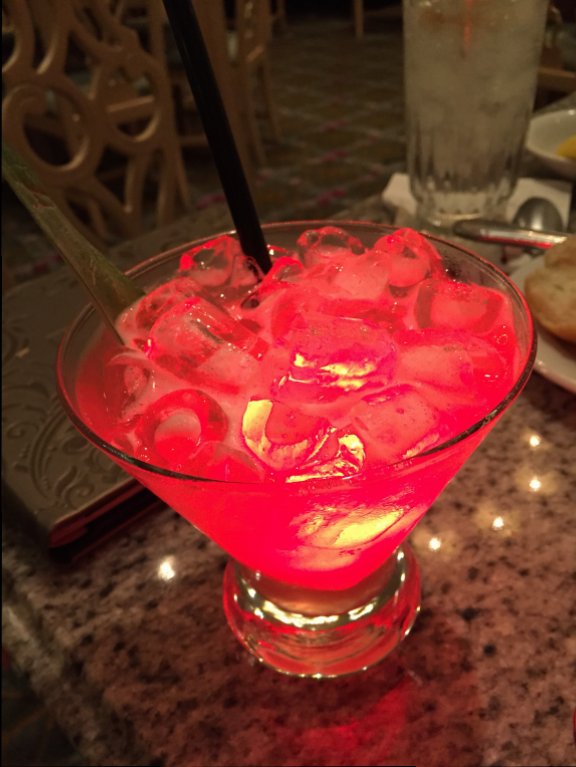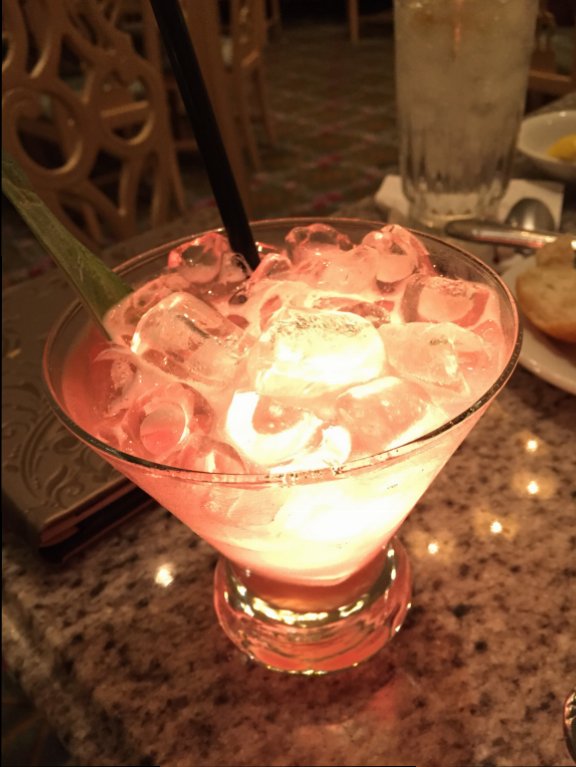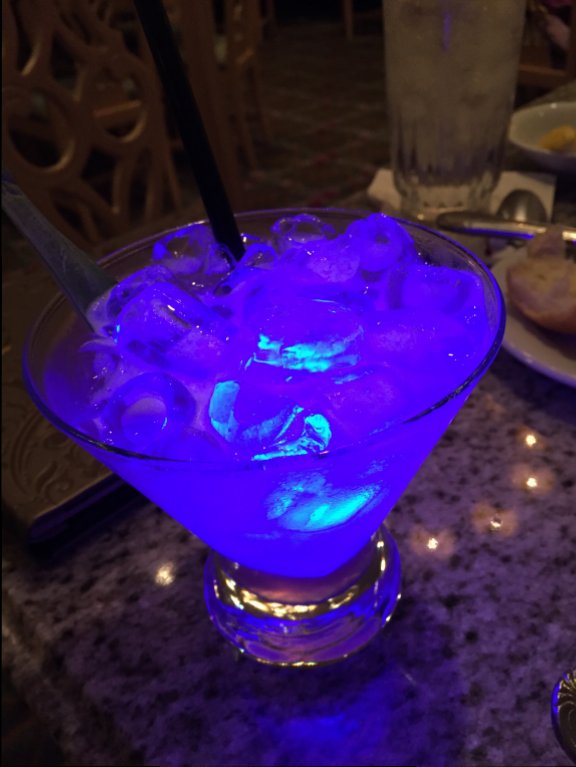 While at the Grand Floridian don't forget to take time to smell the beautiful flowers!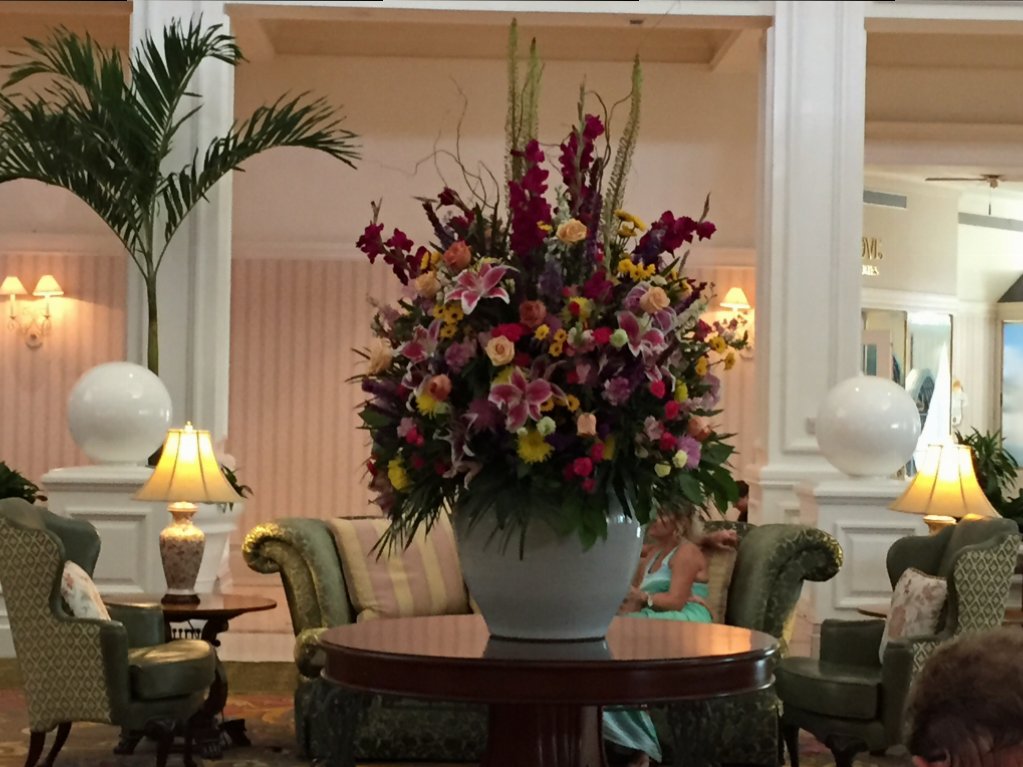 A favorite of ours for many years, we had lunch at
TEPPEN EDO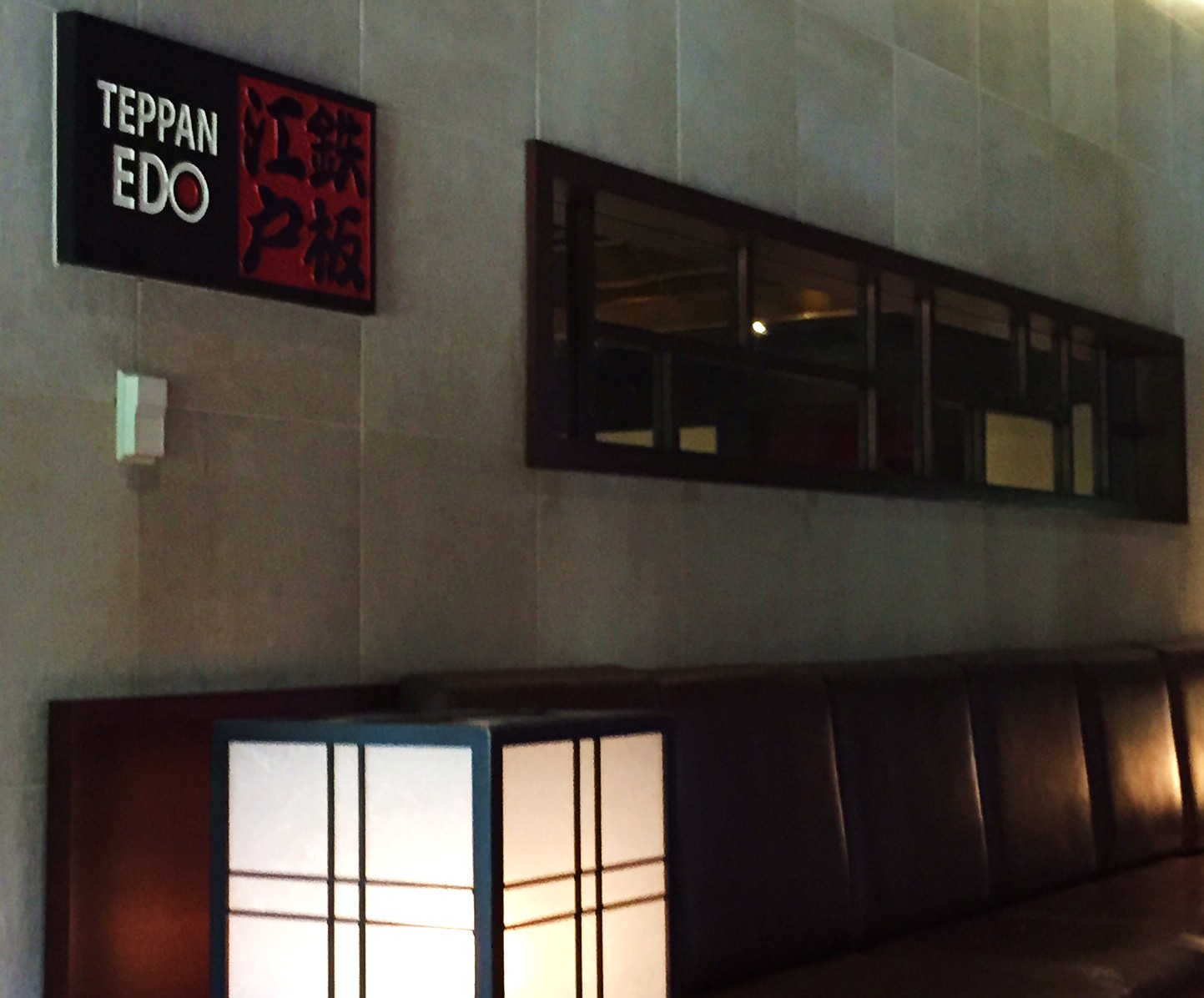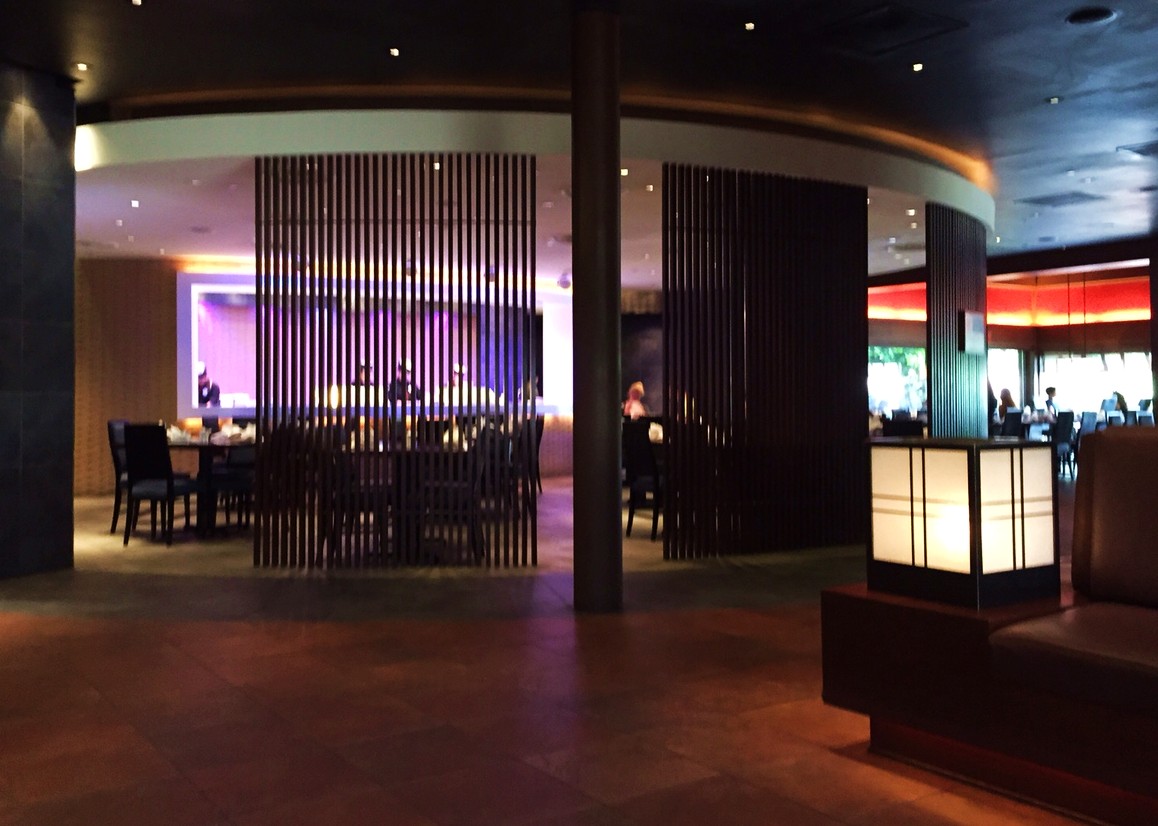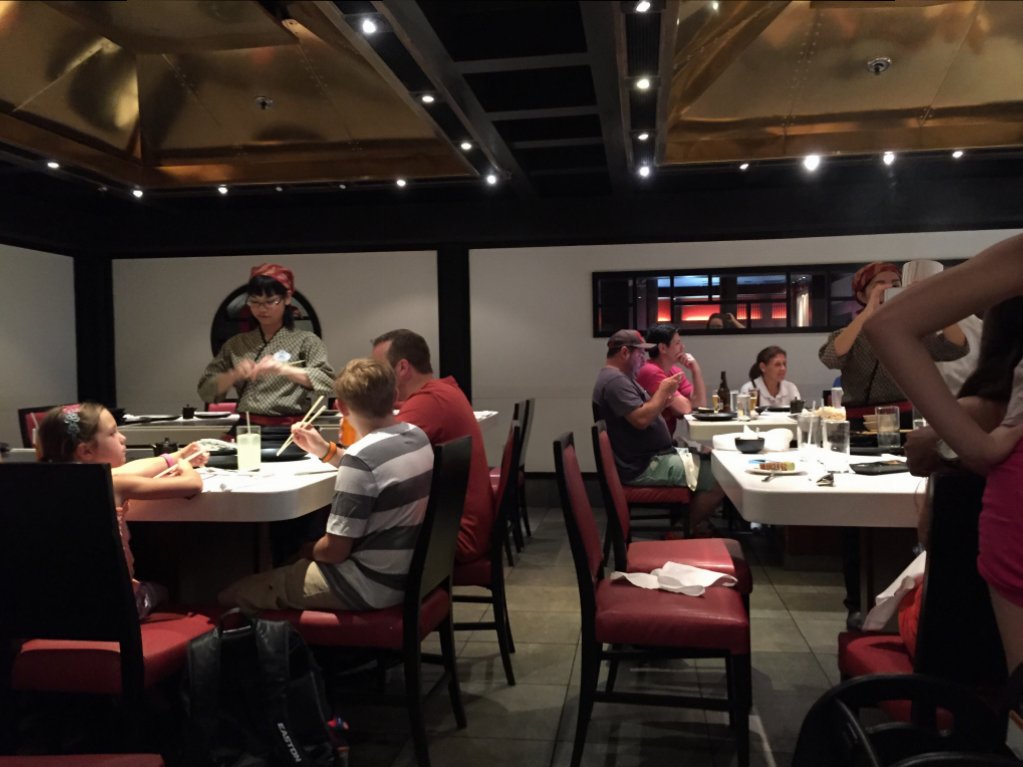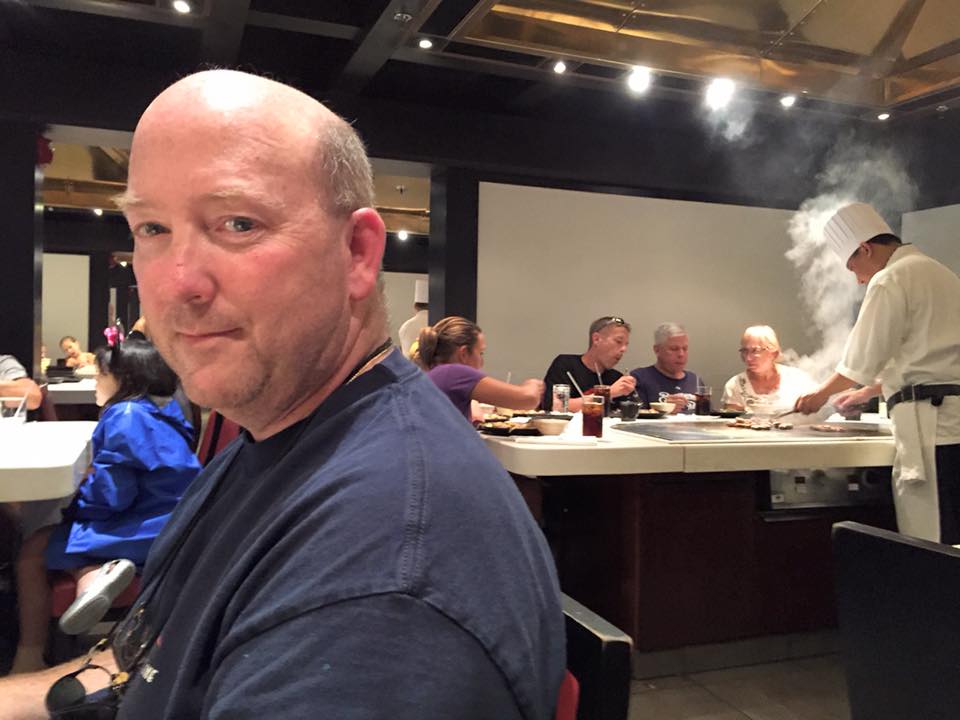 The making of an onion volcano...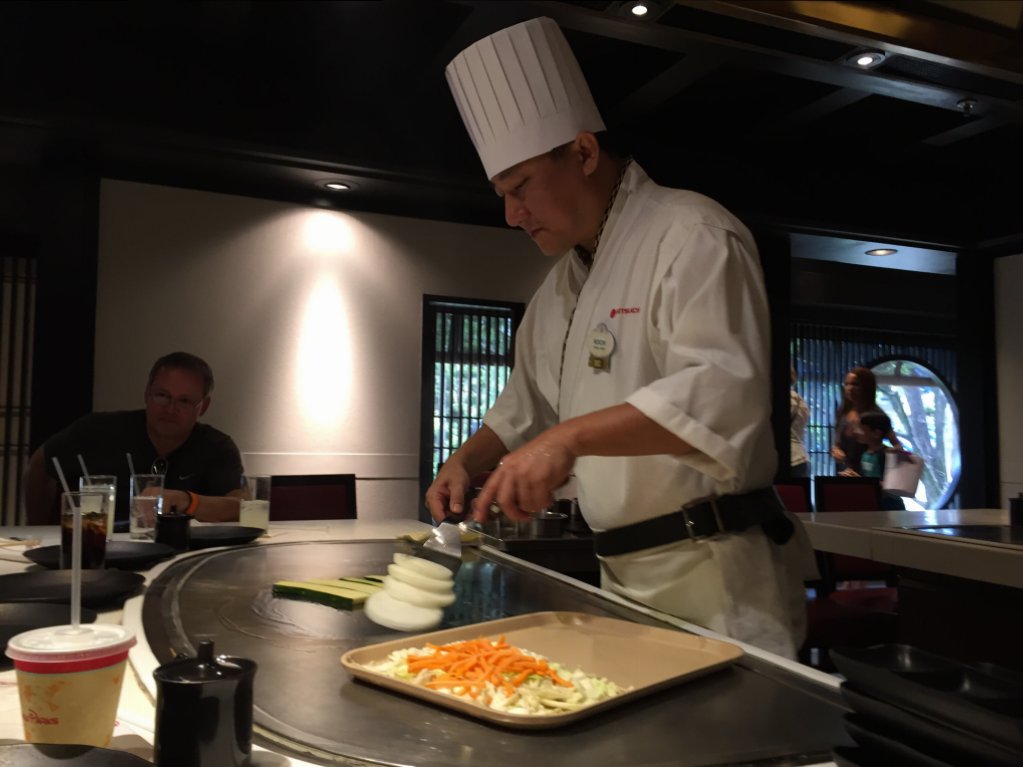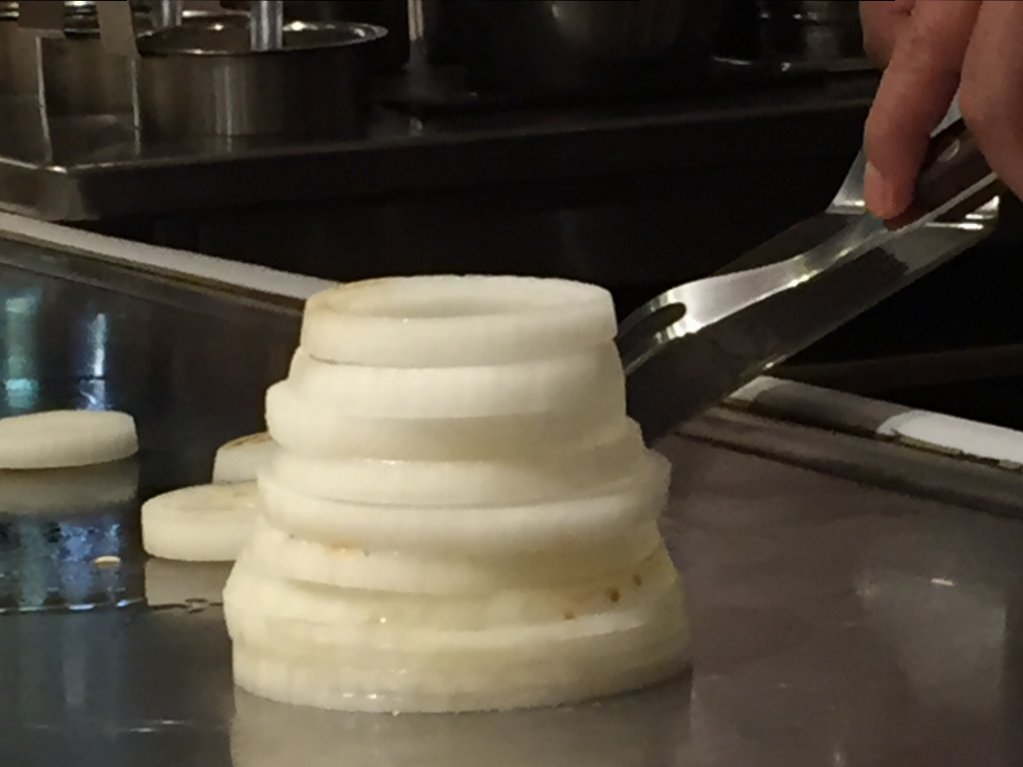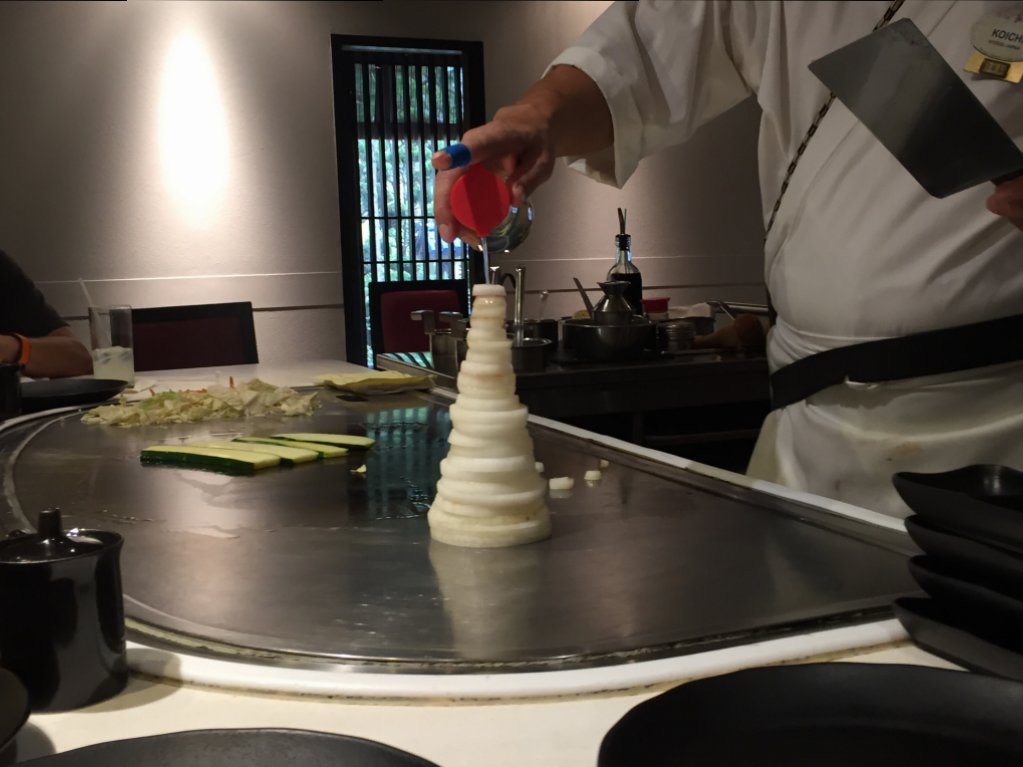 ...and it erupts!!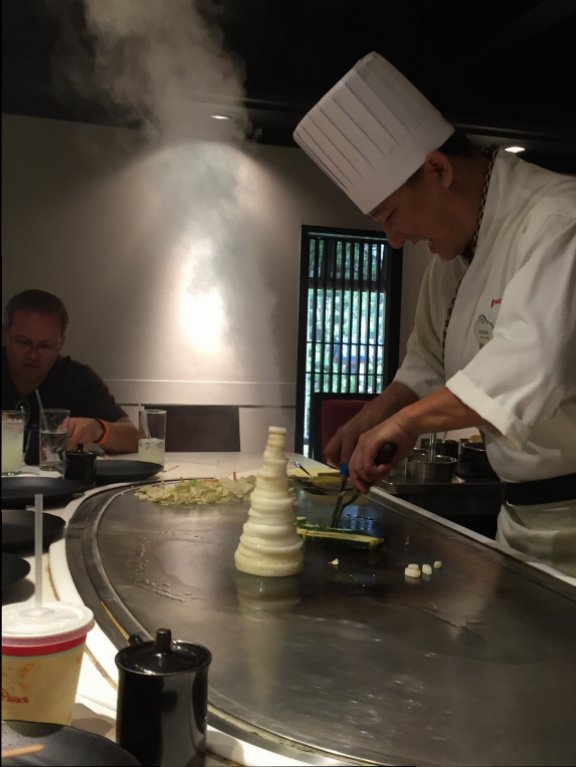 Our chef was funny, entertaining, and most importantly a good cook!
John and I each ordered The Tokyo Sunset and they were delicious.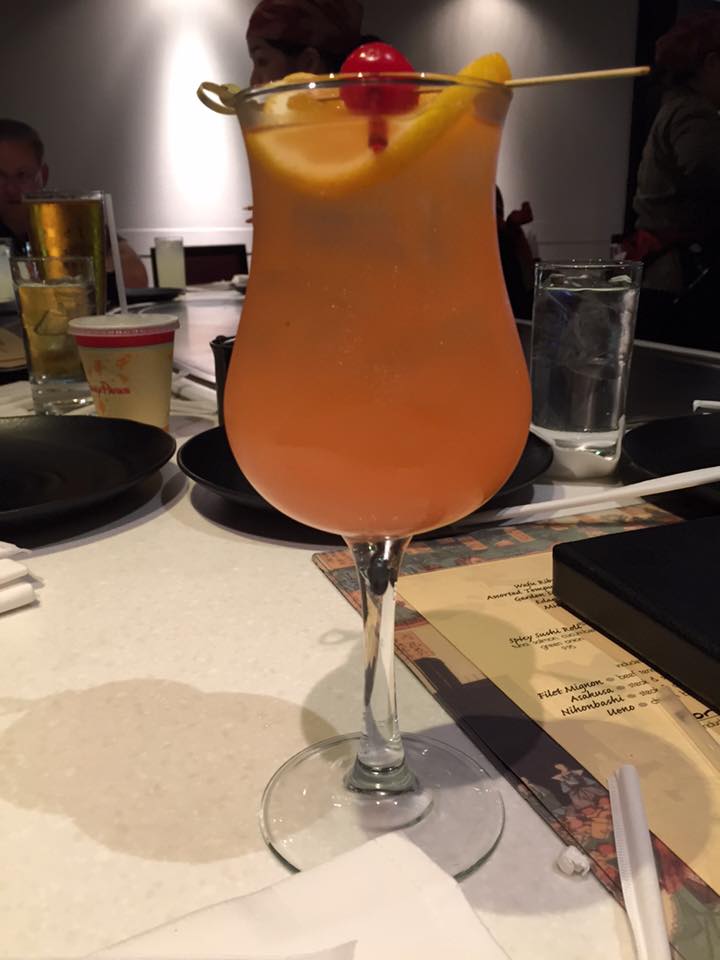 We weren't planning on going to Hollywood Studios.....
...but we wanted to dine at
50's Prime Time Cafe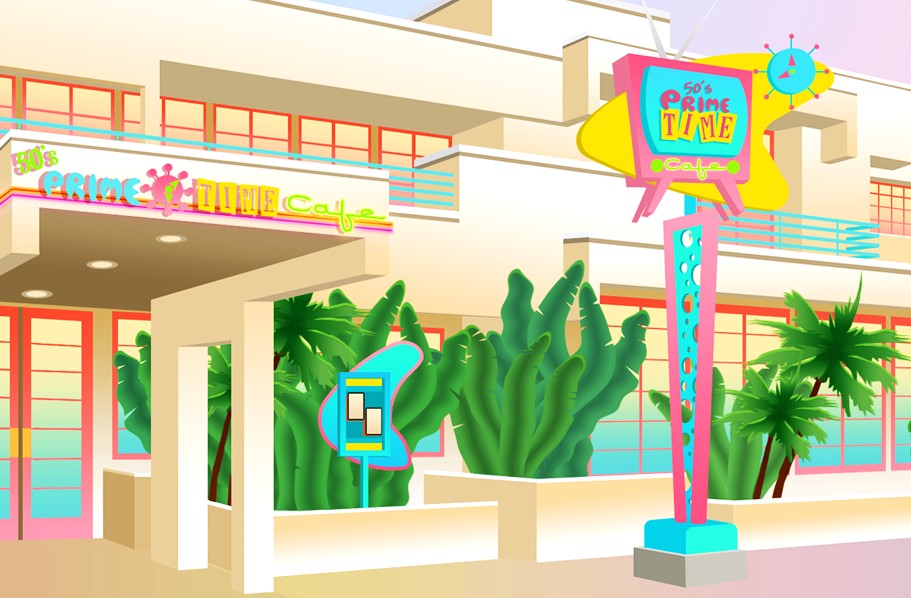 Our "cousin" told us to set the table and keep our elbows off the table...LOL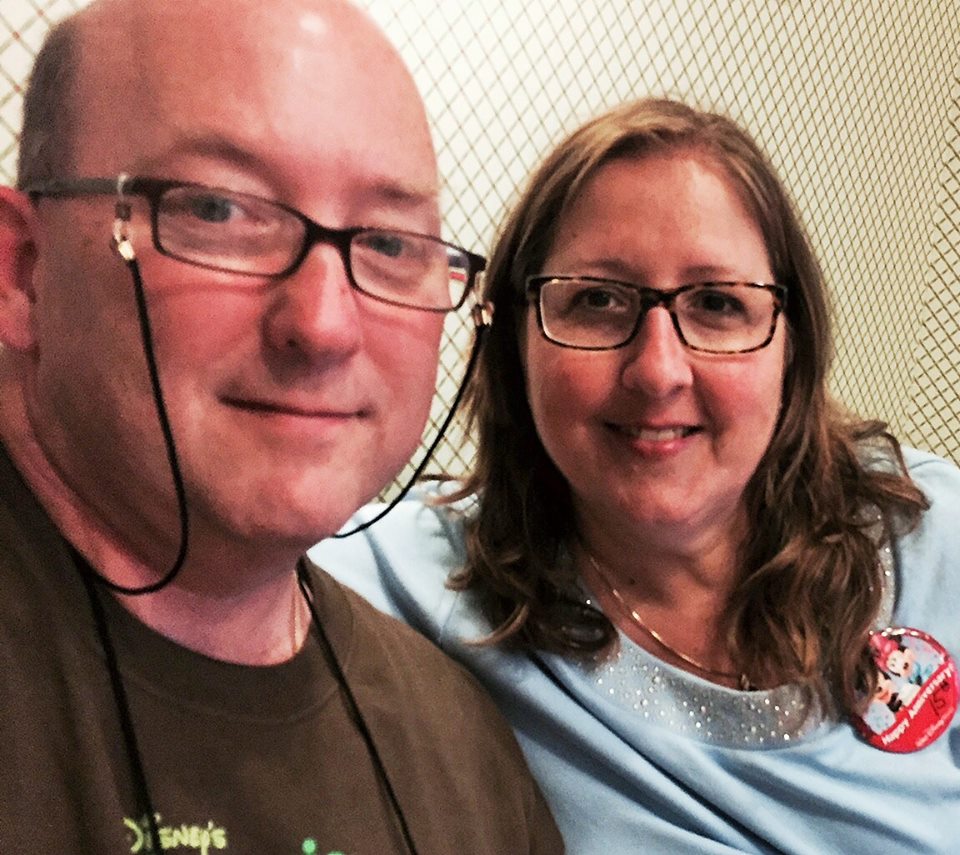 We each ordered the fried chicken entree except that mine is gluten-free, on the left
Both versions are delicious
The decor is so much fun.
Some of the "living room" furniture reminds of what my parents had when I was a kid.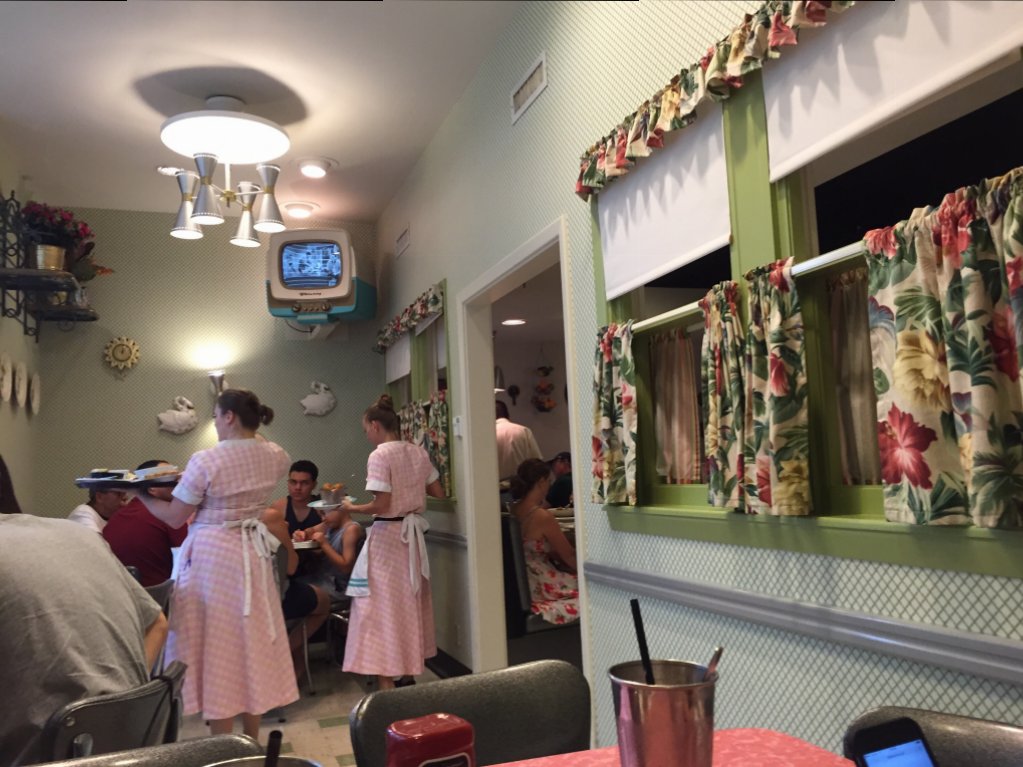 Our last night dinner was at a new restaurant for us
the WAVE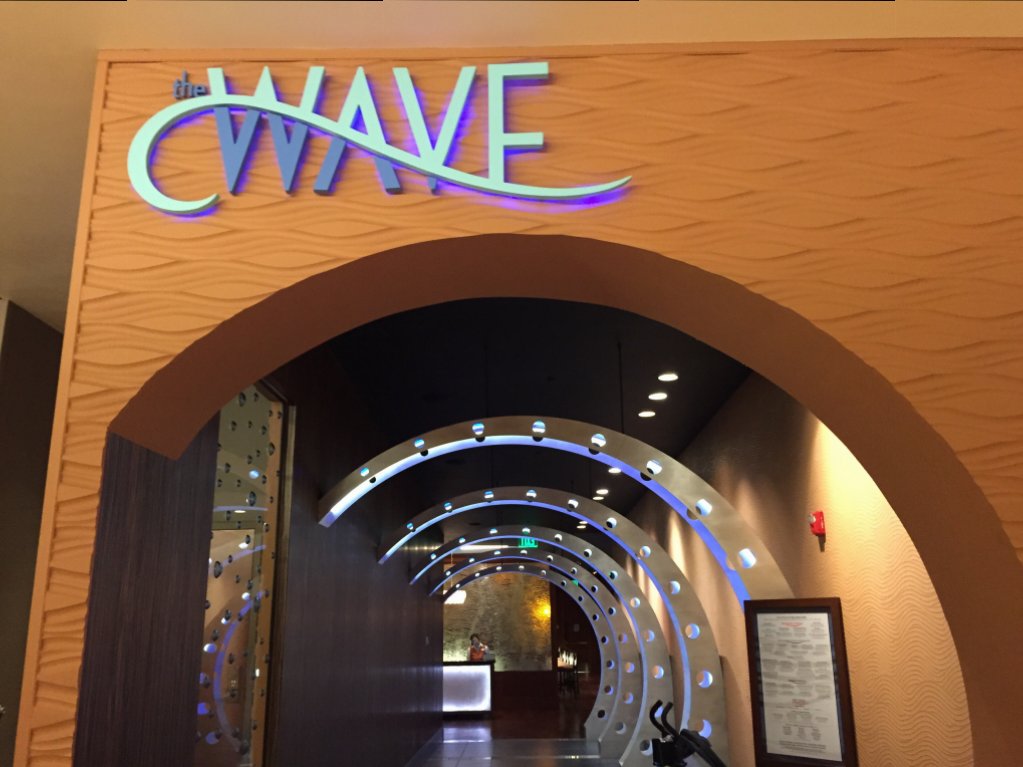 John had the sustainable grilled fish which was swordfish that day. He said it was very good.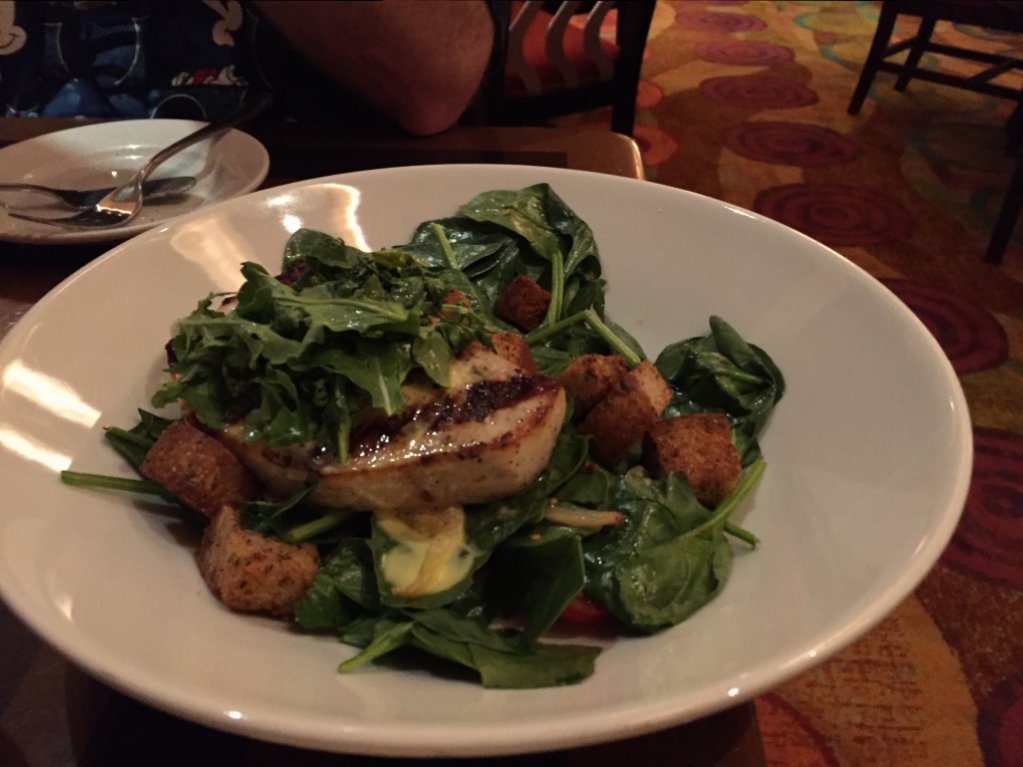 I ordered the filet mignon. Also very good.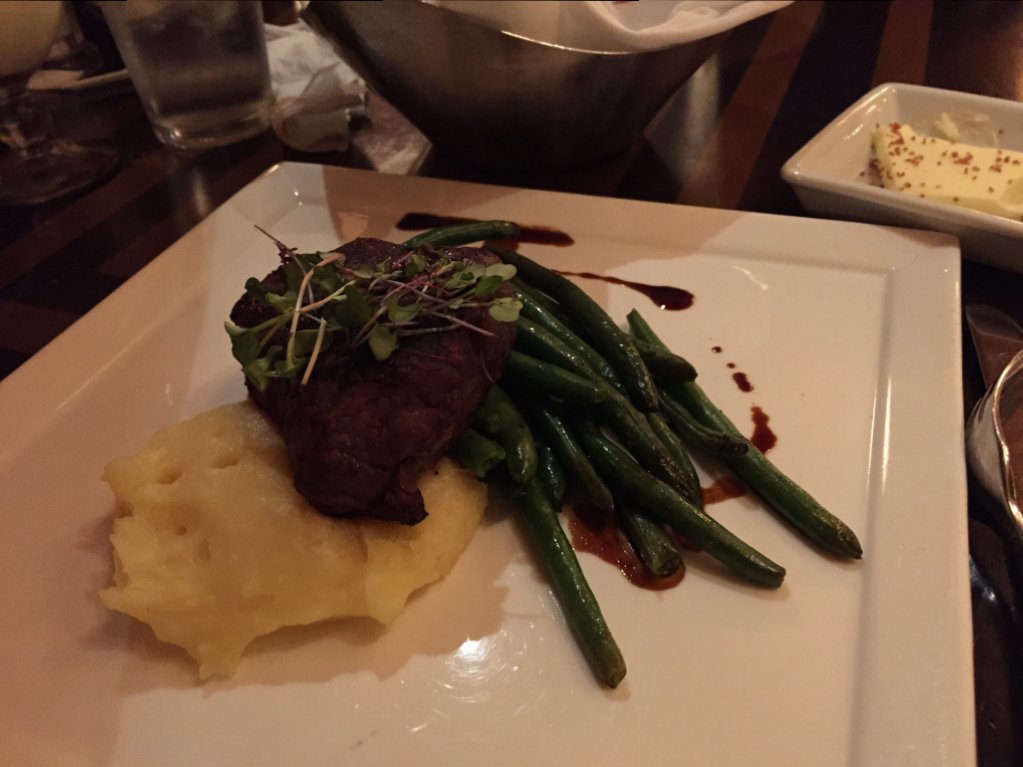 We shared dessert which was a Strawberry-Peach Bellini with Champagne sorbet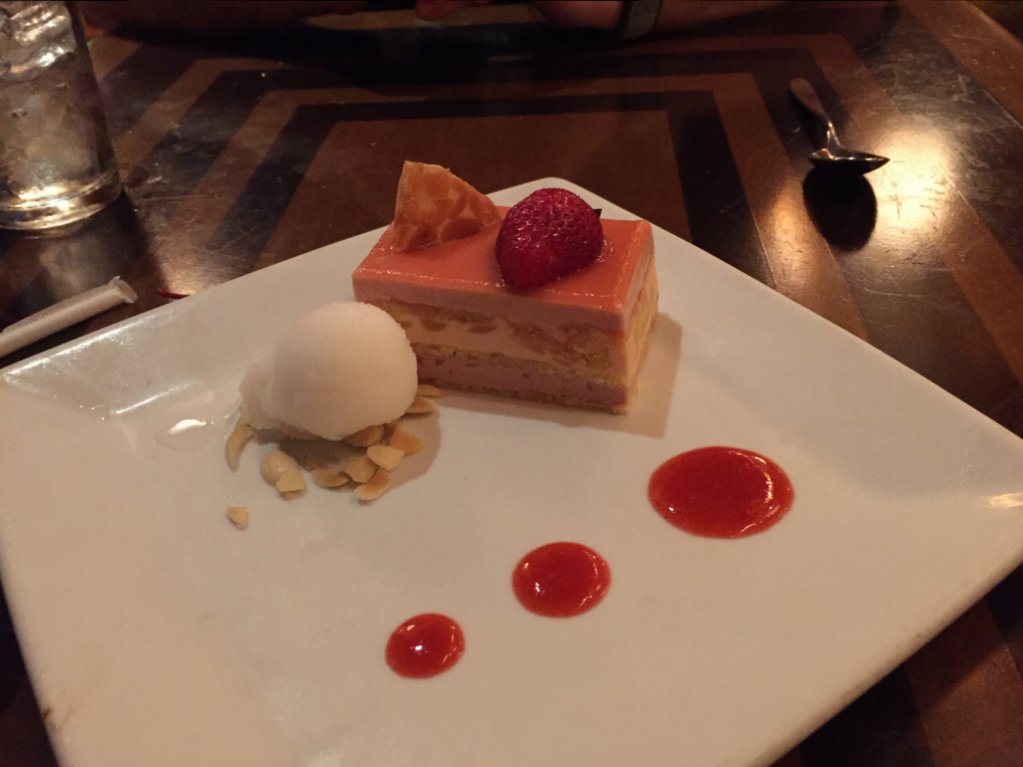 Our drinks were the Wavesicle and they were SO GOOD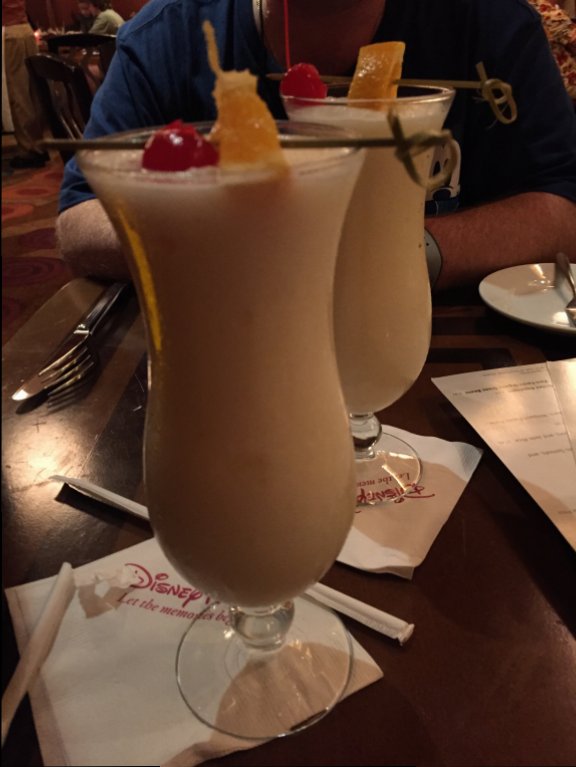 Our traditional Last Day Lunch is always at
Plaza Restaurant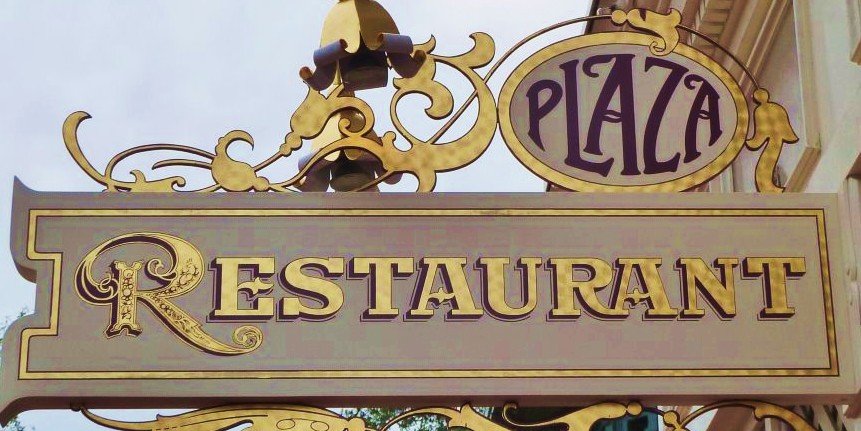 There were a lot of "streetmosphere" characters out on
Main Street USA on this day including these 2!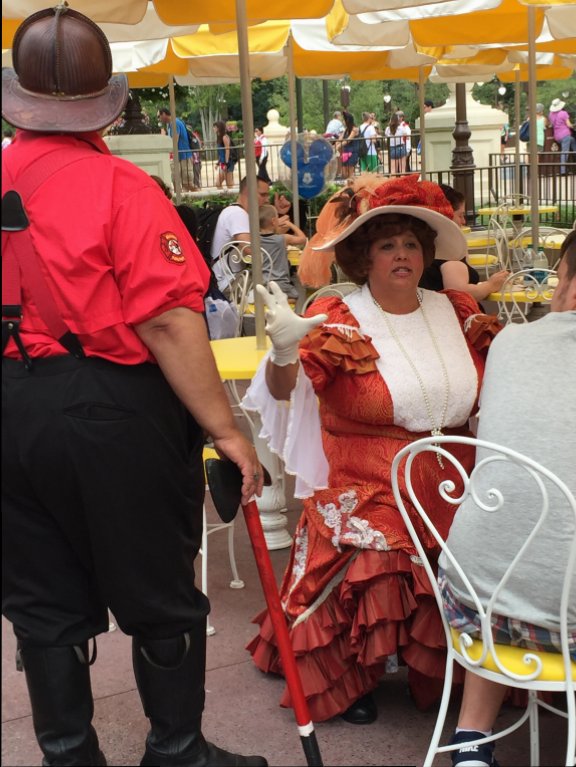 John and I shared the turkey sandwich, delicious as always.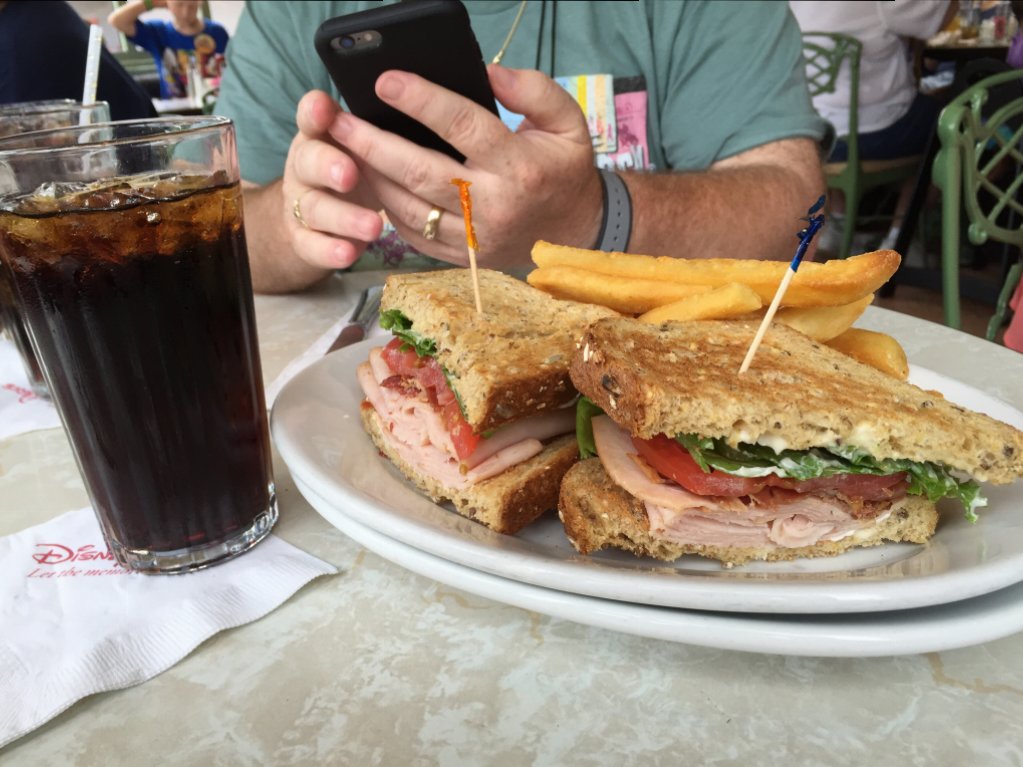 We *had* to save room for dessert.
My mom would be proud. LOL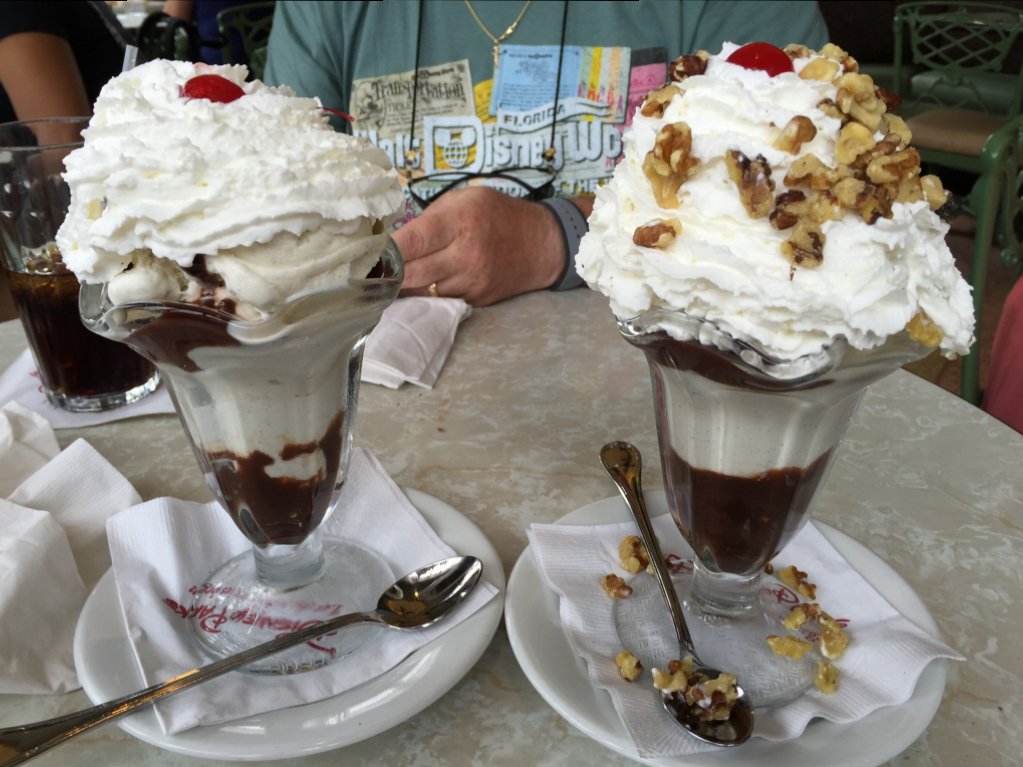 The End


P.S. Our dinner at the Coral Reef was so horrible that I didn't take any pics!