There are 2,112 guest rooms at Caribbean Beach. The rooms are separated into different "villages". Going clockwise from Custom House, they are: Barbados, Martinique, Trinidad North, Trinidad South, Jamaica, and Aruba. Each village has its own color scheme on the exterior of the buildings, but all are 2-story with the guest rooms in the entire resort being identical except for beds (most have 2 double beds but there are some with 1 king bed) and handicapped showers instead of bathtub.
The two villages closest to Old Port Royale are Martinique and Trinidad North. They are now considered to be "Preferred locations" at the resort and cost $15 a night more than the other standard rooms. I have stayed in Martinique, building 25 during both of my visits and I personally think this is the best location because none of the rooms have a view of the parking lot, Martinique has its own white sandy beach, its very close to Old Port Royale, is only 1 building away from the Martinique quiet pool/laundry facility, and is close to the Martinique Bus stop.
Below are some pictures I took while walking around the resort in February 2002.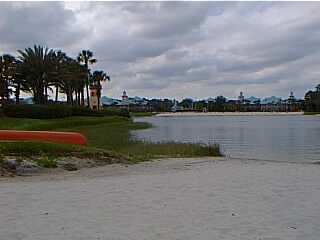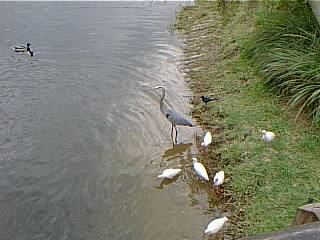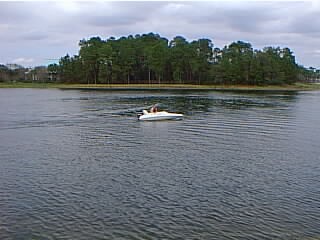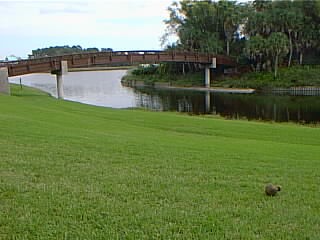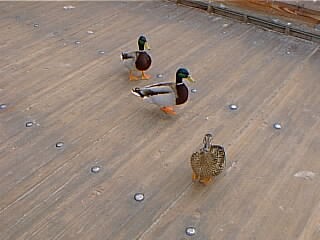 This is the "before" picture of the old water fountain.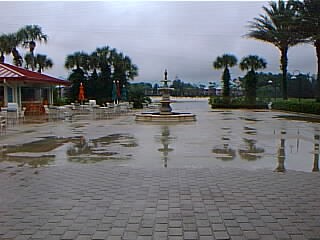 They have taken the water out and filled it with beautiful cascading flowers which give a waterfall effect, as you can see in the picture below.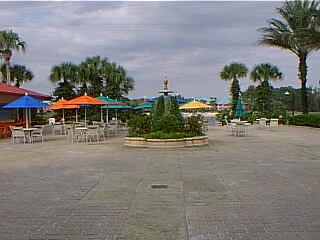 Jamaica's buildings are yellow with light blue and white trim and are very pretty!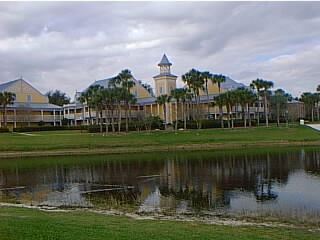 A couple of pictures of the lake, as seen from Barefoot Bay Marina. That's my brother and niece having a great time in the water mouse! :)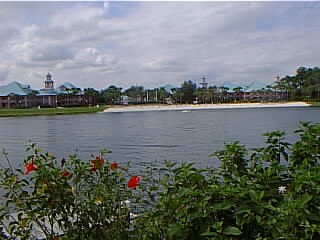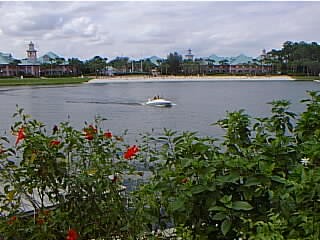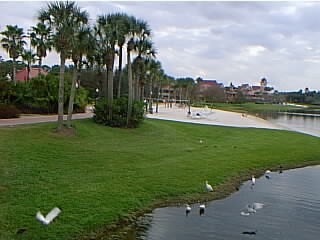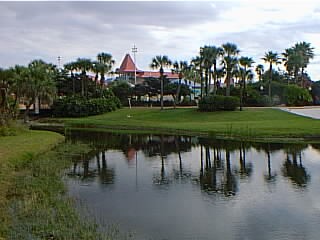 A couple more shots taken while I was on the beach at Martinique. I saw these gulls and snapped their picture...they looked like they were posing for me! :D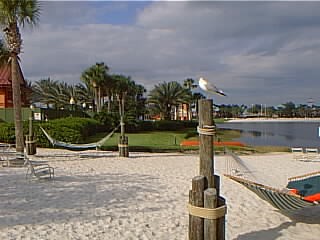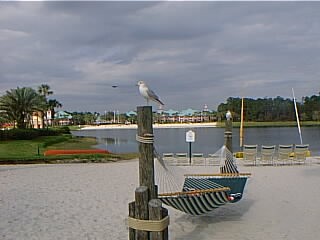 These trees form a natural archway. This is the bridge leading to Parrot Cay, which leads from OPR and the main pool over towards Jamaica.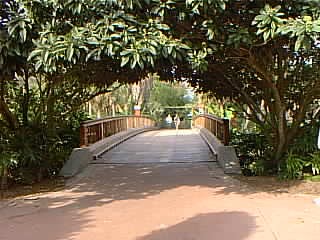 This pretty tree caught my eye. Just to the right is the main pool.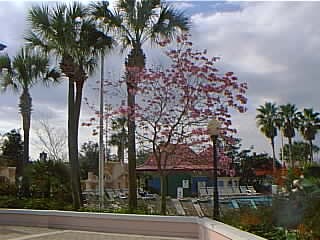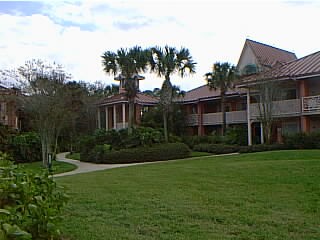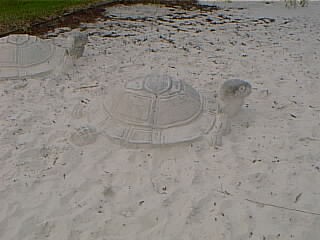 There's a volleyball court on the beach in Trinidad North. Below is what a water mouse looks like out of the water.