HOLLYWOOD & VINE
This is Hollywood & Vine in the Disney-MGM Studios. It's designed to look like an old fashioned diner. It's a buffet, and the food was very good, especially the "bleeding armadillo cake"! :D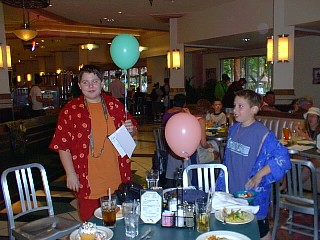 TONY'S TOWN SQUARE
Next morning we had breakfast at Tony's Town Square, right on Main Street in the Magic Kingdom. This is a regular sit-down restaurant, no characters, but excellent food and great prices. (Sadly, Tony's no longer serves breakfast. Hopefully they will eventually change back).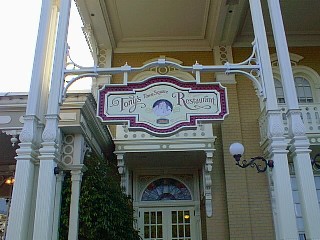 John found Lady's and Tramp's paw prints in the cement out front....How cute :}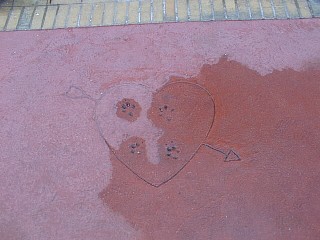 They have a water fountain with Lady and the Tramp sculptures, we were seated right along side of it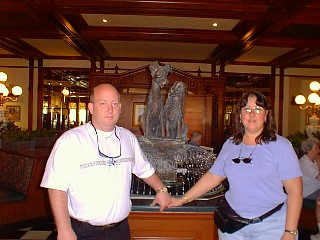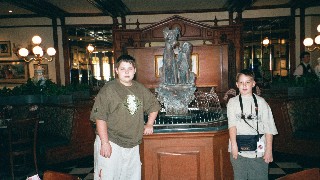 How cute is this Mickey butter? And the menu was printed in what looks like a newspaper. You can't beat the attention to details at everything in Disney World. They have the BEST French toast there....see for yourself! Disney, bring back breakfast at Tony's!! :D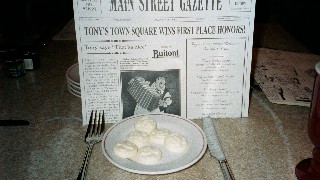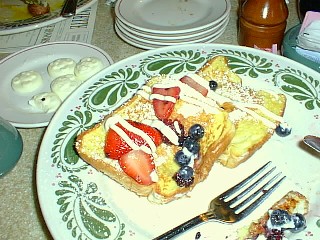 CRYSTAL PALACE
Our first character meal was lunch at the Crystal Palace inside the Magic Kingdom. The characters there are Winnie the Pooh, Tigger, Eeyore, and Piglet. We got some great pictures of the characters interacting with the kids. It's a lovely restaurant and we really had a great time at this character meal! :}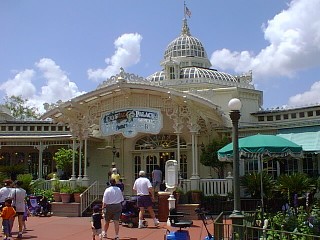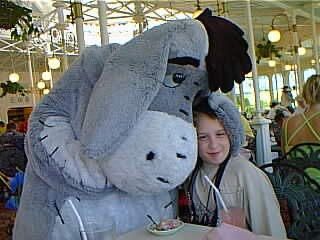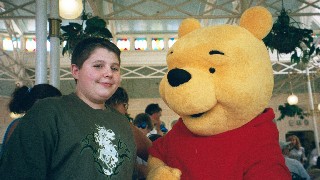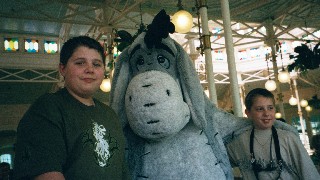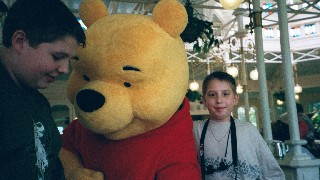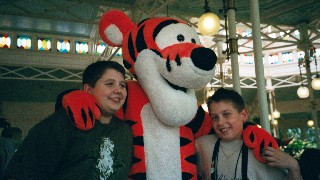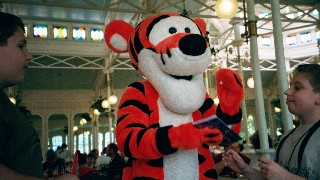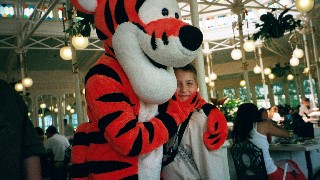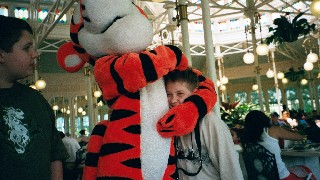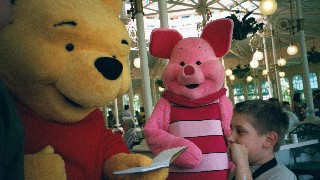 CINDERELLA'S ROYAL TABLE
We had dinner inside Cinderella's Castle.
Here's the huge golden throne in the lobby of the restaurant. I think this chair suits me just fine! :D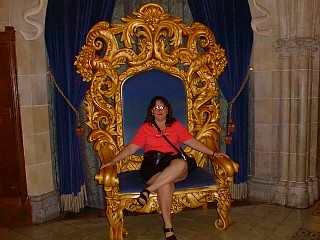 Craig liked how the castle was decorated inside, very much like an old medieval castle.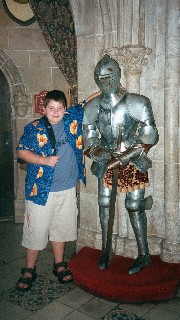 We found one of Cinderella's mouse friends named Suzy in the lobby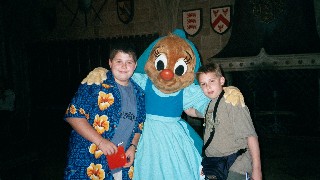 They decorated our table with Mickey confetti and streamers in honor of our upcoming anniversary and my 40th birthday, and our waiter also gave us 2 crystal champagne glasses with Cinderella's Royal Table etched on them.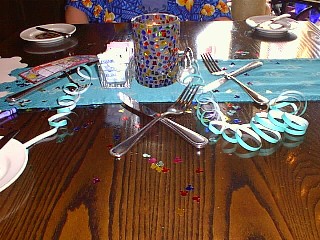 The restaurant has stained-glass windows and high domed ceilings with medieval-looking banners hanging inside.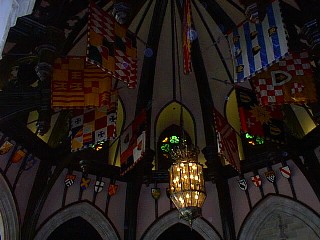 The food was excellent here and we all agreed we'll eat here again on our next trip