RAINFOREST CAFE
We had lunch at the Rainforest Cafe in Animal Kingdom. The atmosphere here was great.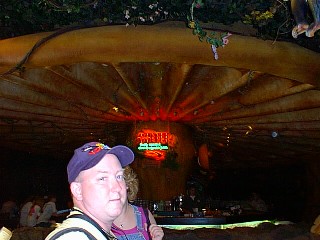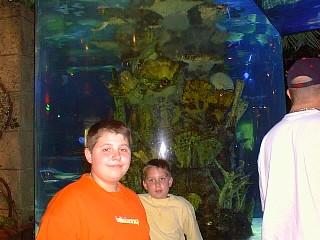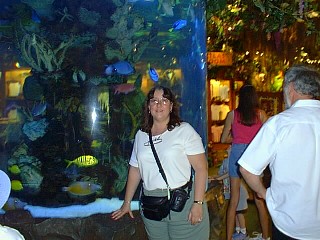 CHEF MICKEY'S
A fun place to go for good food and a fun character meal is Chef Mickey's in the Contemporary resort. It's an all you can eat buffet with Mickey, Minnie, Chip, Dale, Donald Duck, and Goofy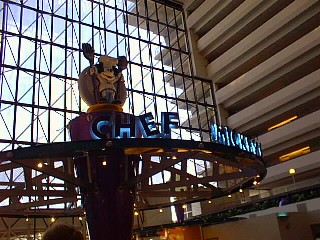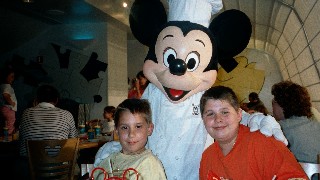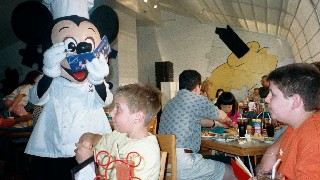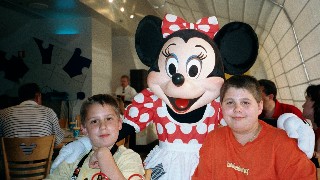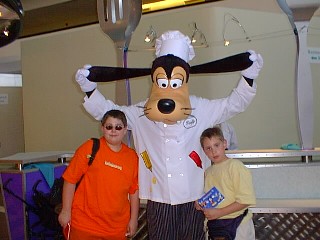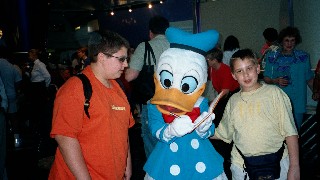 Cinderella's Breakfast
We were successful in securing a reservation for the Once Upon a Time breakfast in Cinderella's Castle. This is a hard reservation to get because it's a very popular character meal which has many of the Princesses from the Disney movies, and the restaurant isn't very big, so seating each morning is limited. The Princesses are all "face characters" which means they are all real women, not big costumes as the other characters are. The food was great. It's an all you can eat meal, but instead of it being a buffet, the servers bring the food to your table and you can ask for more of anything they have. When you dine in the castle your family is treated like royalty! They refer to you as Lord or Lady. The waiters stay in character, acting as if they are real servants in a castle. When they called our family to be seated, they announced us as "The Royal Brown Family!!" Pretty cool :)
The characters that we saw on this particular morning were Snow White, Belle, Mary Poppins, and of course Cinderella and Prince Charming. After breakfast we saw Pocahontas down in the lobby seated on the golden throne.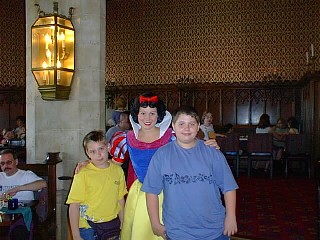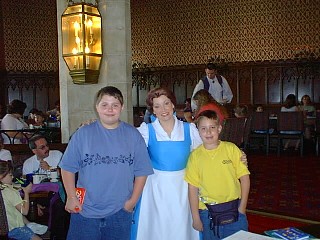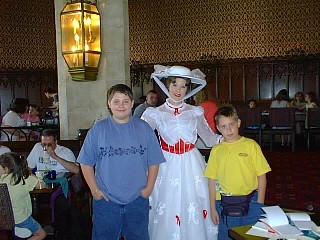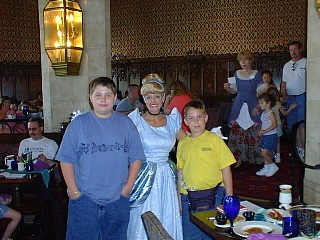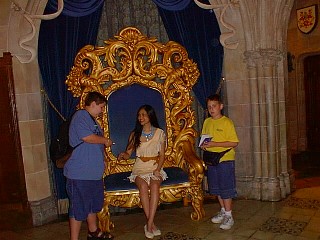 I posed with Prince Charming and John posed with Cinderella. I think Disney does a great job of finding real people who resemble the characters in their animated movies.